This post has been read 31793 times!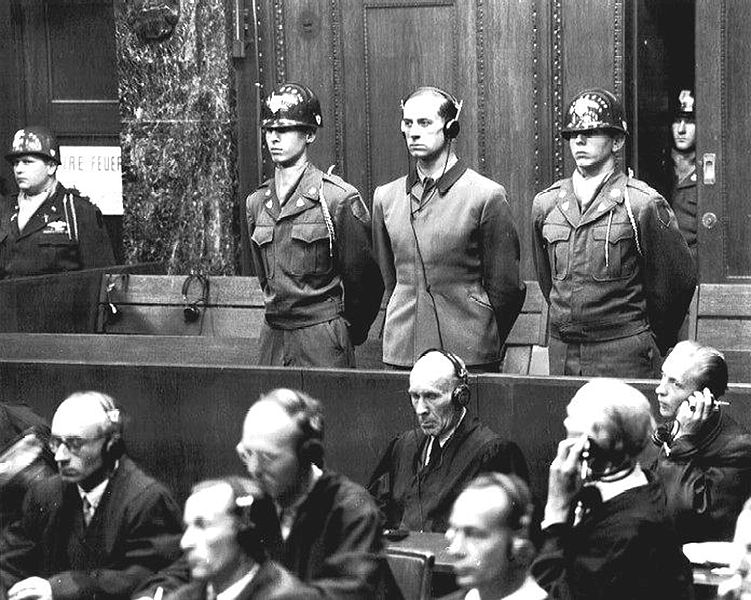 December 20, 2021- by Steven E. Greer, MD
I was recently saying that the CEO's could be charged criminally. Well, some smart Europeans beat me to it.
In this article, "In a stunning 46-page legal filing to the International Criminal Court on December 6, an intrepid attorney and seven applicants accused Anthony Fauci, Peter Daszak, Melinda Gates, William Gates III, and twelve others of numerous violations of the Nuremberg Code. These included various crimes against humanity and war crimes as defined by the Rome Statutes, Articles 6, 7, 8, 15, 21, and 53.
Besides the four kingpins, twelve others were named, including the CEOs of the leading vaccine corporations and the health leaders held accountable for the United Kingdom.
Albert Bourla, CEO of Pfizer
Stephane Bancel, CEO of AstraZeneca
Pascal Soriot, CEO of Moderna
Alex Gorsky, CEO of Johnson and Johnson
Tedros Adhanhom Ghebreyesus, Director-General of the WHO
Boris Johnson, UK Prime Minister
Christopher Whitty, UK Chief Medical Adviser
Matthew Hancock, former UK Secretary of State for Health and Social Care
Sajid Javid, current UK Secretary of State for Health and Social Care
June Raine, UK Chief Executive of Medicines and Healthcare products
Dr. Ravid Shah, President of the Rockefeller Foundation
Klaus Schwab, President of the World Economic Forum
…..Attorney Hannah Rose and seven applicants brought the Nuremberg action on behalf of the victims, the entire population of the United Kingdom. She filed the legal proceeding with the International Criminal Court located at The Hague. The Hague is notable for its long history in helping victims seek redress for war crimes and defining appropriate ethical guidelines for conduct during war.
Following the Nazi atrocities committed during World War II, the war crime trials were held in Nuremberg, Germany. Following these, a set of principles was developed, which ultimately led to the development of the Nuremberg Code…..
In particular, the medical experiments conducted by the Nazi doctors led to strict rules and ethical principles regarding future human scientific trials, including the doctrine of necessary informed consent and freedom from coercion or threat in submitting to experimental drugs.
The vaccines should be no different, yet they are. A person about to receive the jab is rarely told that there are risks of blood clots, bleeding, cerebral thrombosis, myocarditis, and death, yet those risks exist…..
However, it is likely they didn't plan on the International Criminal Court coming after them. They also didn't plan on Dr. Reiner Fuellmich, an experienced trial lawyer licensed in Germany and California who founded the Berlin Corona Committee, which heads a group of attorneys with global reach dedicated to dragging this deadly conspiracy into the open and suing it into oblivion.
Attorney Fuellmich and Oehler both describe a series of puppets that the WEF has trained to help carry out these missions under the WEF "Young Global Leader" program, which started in 1993. Such people have gone on to become Presidents, Prime Ministers, and CEOs. These include some of the key players in this pandemic and vaccination effort:
Microsoft founder Bill Gates (1993)
California Governor Gavin Newsom (selected in 2005)
Pete Buttigieg (selected in 2019, candidate for US President in 2020, US secretary of transportation since 2021)
Stéphane Bancel (Moderna CEO; selected in 2009)
Facebook founder and CEO Mark Zuckerberg (2009)
Facebook COO Sheryl Sandberg (2007)
Google co-founders Sergey Brin and Larry Page (2002/2005)
Covid Twitter personality Eric Feigl-Ding (a 'WEF Global Shaper' since 2013)
New Zealand Prime Minister Jacinda Ardern (since 2017, selected in 2014)
Australian Health Minister Greg Hunt (selected in 2003; former WEF strategy director)
Canadian Deputy Prime Minister Chrystia Freeland (selected in 2001; former managing director of Reuters)
Canadian Prime Minister Justin Trudeau is a WEF participant but is not a confirmed Young Global Leader
German Chancellor Angela Merkel (selected in 1993, 12 years before becoming Chancellor)
Current German Health Minister Jens Spahn and former Health Ministers Philipp Roesler and Daniel Bahr
EU Commission Presidents Jose Manuel Barroso (2004-2014, selected in 1993) and Jean-Claude Juncker (2014-2019, selected in 1995)
French President Emanuel Macron (since 2017, selected in 2016),
Former French President Nicolas Sarkozy (2007-2012, selected in 1993),
Austrian Chancellor Sebastian Kurz
Former Italian Prime Minister Matteo Renzi (2014-2016, selected in 2012),
Former Spanish Prime Minister Jose Maria Aznar (1996-2004, selected in 1993)
Dr. Ravid Shah, President of the Rockefeller Foundation
When we notice the harsh authoritarian and mandatory lockdowns of Australia, Austria, and Canada, perhaps it begins to make better sense when we factor in the names of those in the WEF Young Global Leadership program."
Update January 15, 2022-
Update January 25, 2022-
The actual court proceedings at the ICC will begin next week. Dr. Reiner Fuellmich: We the people will stop this…
Update May 2, 2023-
Prosecution for MURDER: Holding Suspect Doctors and Hospitals Accountable "There are situations that we have seen [during the COVID crisis] that I believe deserve prosecution for murder," expressed Attorney Warner Mendenhall. "We have to have very good evidence before a prosecutor will step up. But there are cases where we now believe there are healthcare personnel who murdered their patients."
Sen. Johnson discusses the COVID-19 vaccine investigation
Texas AG Paxton Launches Investigation into Gain-of-Function Research and Misrepresentations by Covid-19 Vaccine Manufacturers:
Update May 2, 2023-
"In what could be a turning point for efforts to hold COVID-19 treatment manufacturers accountable for the dangers of their products, a California medical freedom attorney says he has been able to circumvent a legal defense based on a federal law immunizing drug companies from liability under certain circumstances.
The federal Public Readiness and Emergency Preparedness (PREP) Act of 2005 "authorizes the Secretary of Health and Human Services (HHS) to limit legal liability for losses relating to the administration of medical countermeasures such as diagnostics, treatments, and vaccines," according to the Congressional Research Service (CRS). Near the beginning of the pandemic, the Trump administration's HHS invoked the Act in declaring the virus a "public health emergency."
Tyson explains that in a Remdesivir wrongful death case he is currently representing in California, he was able to bypass the "immunity defense" thanks to "creative legal strategy." This included taking advantage of the state's Protection of Human Subjects in Medical Experimentation Act, essentially California's own version of the international Nuremberg Code, which forbids human medical experimentation without informed consent as to the potential risks.
While the PREP Act covers the dispensing of Remdesivir itself, Tyson explained, his firm developed an argument that it does not apply to "inaction, the failure to do something."
"What we are doing is focusing on something that happens earlier in the timeline, and that is when the physician and the patient […] are having their consultation and deciding what treatment to give," he said. "We're looking at that time window, and the physician has a fiduciary duty in California to disclose everything to the patient or to the patient's representative that the patient would reasonably think is important. That includes the planned drug use, its risks, alternative treatments, and any conflicts such as financial interests that the physician may have directly or indirectly in a given treatment. And we're focusing on the failure to make these fiduciary disclosures to the patient or patient representative, that inaction in violation of a fiduciary duty, which under California law amounts to constructive fraud."
Tyson says that his victory in the case, which will now proceed on matters other than immunity, has set a precedent that "should bode well now for all of the other cases and all of the other victims' families.""
Update May 6, 2023-
Class-Action Suit Launched Against Australian Government Over COVID Vaccine Injuries