This post has been read 9800 times!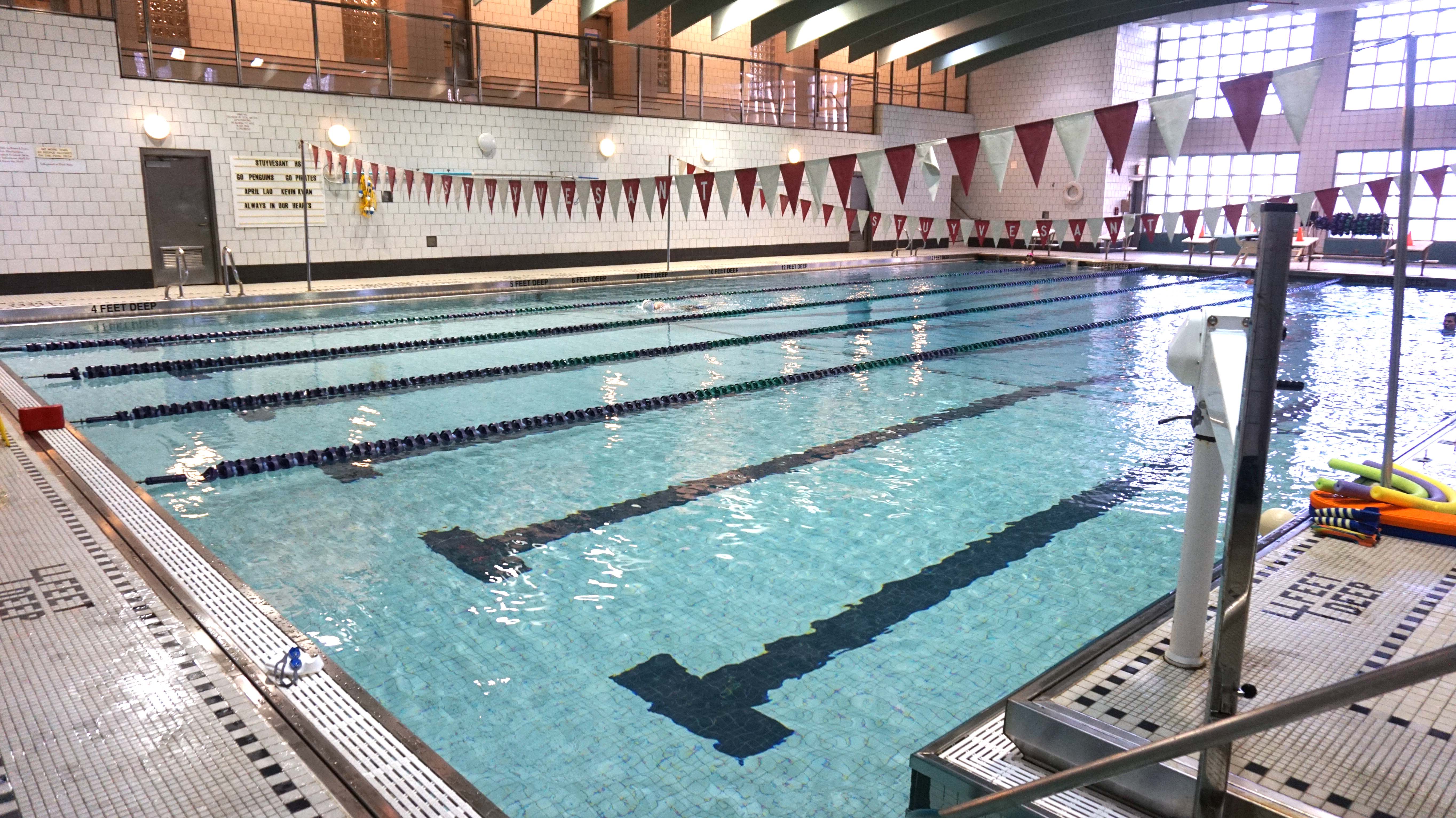 Update April 19, 2016- The BPCA slashed the cost of memberships in half. A year-long pass is now approximately $15, or $12.50 per month. Cancel your Asphalt Green and Equinox memberships and go join.
Update September 7, 2015- Now that the BPCA is effectively shutting down the parks conservancy by firing people, or switching them over to become BPCA employees, this community center's future is uncertain. No one I know uses it. Use it or lose, folks.
Update January 17, 2015- I tried out the day pass for the first time. It requires a one-time waiver document and then a $15 fee. You can also for the entire year for only $350, or about $30 per month. In comparison, Equinox is about $200 per month and has no pool or gym. Asphalt Green is also much more expensive.
The Stuyvesant Community Center is a great facility that is almost empty. This is a good deal. 

June 1, 2014– By Steven E. Greer, MD
The new and improved Stuyvesant Community Center (SCC) opened its doors to the community today. For selfish reasons, I should not post this article, to keep a good thing to ourselves, but I will nevertheless.
The Stuyvesant facility is great, and is a far better deal than the current Asphalt Green (although AG is changing things now, due to complaints). The old SCC was run by inept employees of the BPCA, who wanted to keep the participation as low as possible. The hours were short and erratic. The pools was out of service, etc.
The new SCC is run by nine newly hired Parks Conservancy staff. Their attitudes are a much welcomed change, and the facilities are all open and working.
There are actually two large gymnasiums for basketball, and third wood-court for dancing, yoga, etc. The pool looks clean and inviting, with two lifeguards. The weight room is quite adequate, complete with free weights.
All of this is now available from 3:00 PM to 9:00 PM on weekdays, and from 10:00 AM to 6:00 PM on weekends.
Now get this, the annual membership for the first adult of a family is only $500, with additional family members costing only $250. For pool-only memberships, that is just $350.
But wait. There's more. For kids aged 12 to 17, their memberships are only $75.
And if you act now, we will throw in a set of free steak knives, and allow you to join for one day at a time, for a mere $15.
The SCC is truly a "community center". Events and classes are also available.
Recall, the SCC was schedule to be closed down by the BPCA's wonderful human being named Anne Fenton. That backfired and she was ousted after BatteryPark.TV informed the community that everyone pays good money for the SCC in the form of the monthly "facility fee" (No one at Sheldon Silver's office knew that). Therefore, the BPCA really had no right to close the SCC.