This post has been read 2651 times!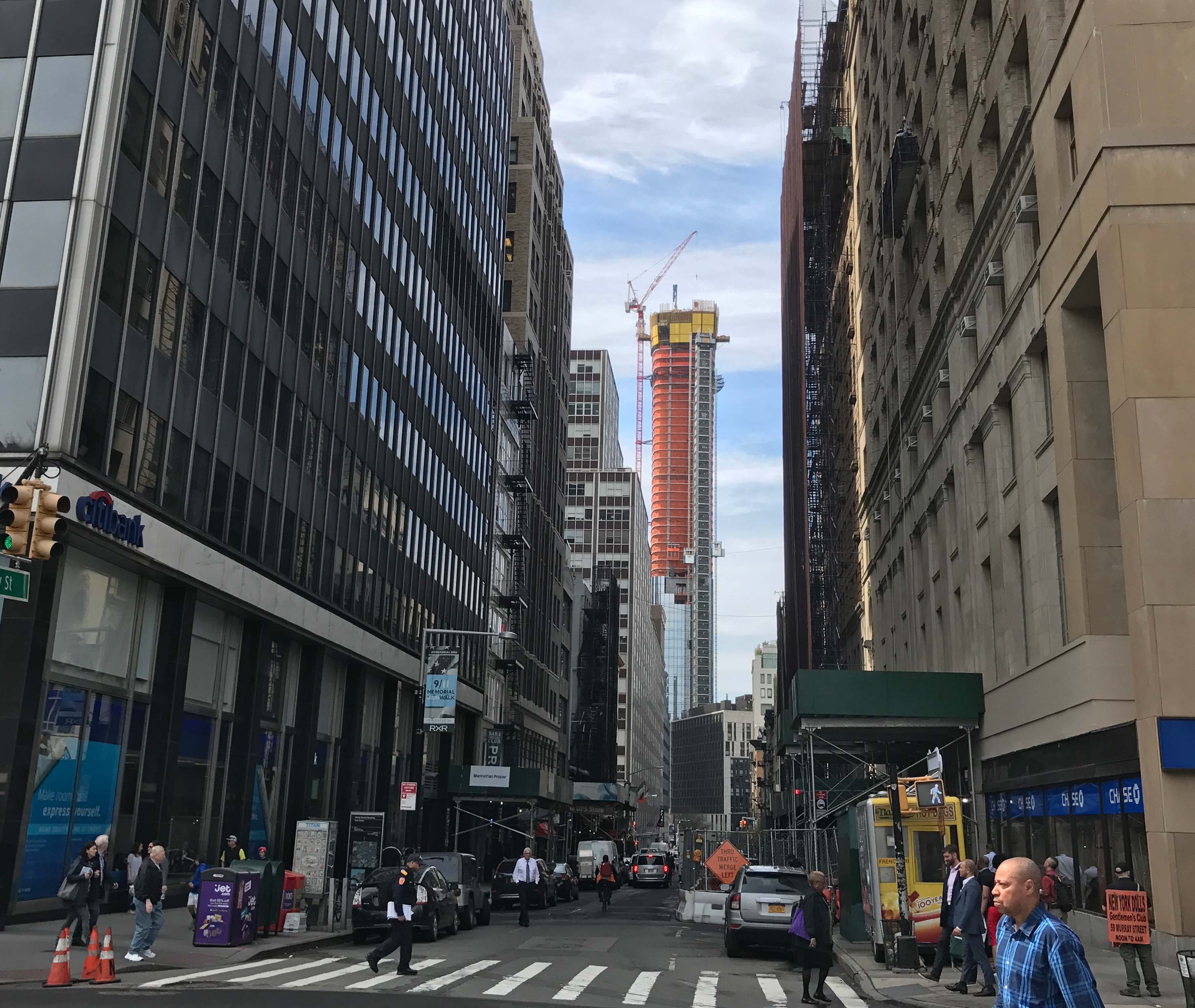 Update April 12, 2017
Update March 6, 2014– The developers presented at the FiDi CB1 meeting. A local paper reports, "Now 50 West St. is being built as a 63-story tower, minus the hotel, which in addition to the condos will also include ground-floor retail, a bar/restaurant and one floor of office space, according to the developer….also since cut down the number of condos planned for the tower — from around 300 to around 200 — in order to increase the size of the units, which will range from one to four bedrooms…..planned for completion by 2016."
August 28, 2013- The WSJ is reporting that $400 Million in financing was obtained for a 63-story tower to go in at 50-West Street, which is the empty lot by the parking garage across from West Thames Street.
According to Curbed, "In the DOB's files the Schedule A shows that a 139-room hotel will cover floors 4 to 13. Up above, from floors 14 to 63, will be 301 condo units with a super-duplex on two upper floors. This tower, peaking at 714′, will rival neighbors all around, nearly three times as tall as the 33-story Visionaire across West Street and topping the 56-story W Downtown a couple of blocks north. If things move ahead as planned, 50 West should be ready for residents at just about the same time that Anna Wintour and her Conde Nast crew move into their new WTC digs sometime in 2014."