This post has been read 3798 times!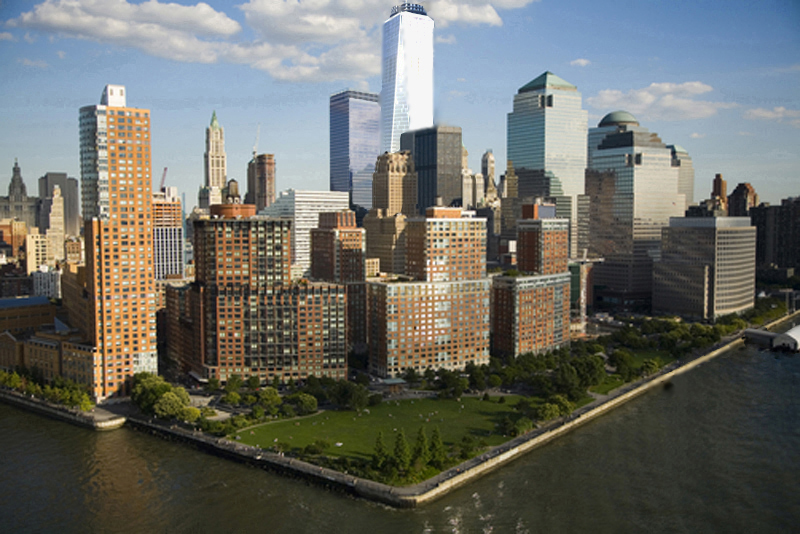 February 18, 2014- By Steven E. Greer, MD
As previously reported, the "BPC Homeowners Coalition" (BPCHC), which made news recently by having one of its members present before the CB1 meeting this month, is in fact an illegitimate organization lacking any official structure. BP.TV has learned more.
According to a paper circulated by BPCHC Pat Smith, the group supposedly met on January 14, 2014 and approved several resolutions. It also added six more apartment buildings to include all 17 of the residential buildings in BPC, according to Mr. Smith.
In addition, the BPCHC "named" (Note, they do not use the term "voted") seven members to represent their "negotiating committee" to deal with the BPCA. Those members are Anthony Notaro, James Hopkins, Maryann Peronti, Charles Scibetti, Pat Smith, and two other unnamed homeowners. However, a source told BP.TV that this was more of a hijacking of the BPCHC than an election of leaders.
Mr. Notaro and Mr. Hopkins are both closely affiliated with Milstein Properties and State Assembly Speaker Sheldon Silver. James Hopkins is the president of his Cove Club Condominium Association, which is affiliated with Milstein Properties via their Milford Management. Anthony Notaro, as a leader of the CB1, has worked with Mr. Silver's office on numerous efforts and has rarely been known to publicly differ with Mr. Silver on issues.
Sources close to the BPCHC have complained that the organization is really just a "small group of cronies carrying water for Sheldon Silver and Milstein".
The Milstein companies and State Assembly Speaker Silver all prefer to maintain the status quo in BPC, which is to have the BPCA to continue to own and manage the 92-acres. (Recall, the city has the option to assume ownership and control of the land upon which BPC sits, and was recently considering this option, as the new mayor was sworn in.) Therefore, not surprisingly, one of the resolutions from the BPCHC meeting in January was to "Oppose the New York City takeover of Battery Park City".
The actual number of members of the BPCHC are unknown. In fact, according to Pat Smith, there is no formal LLC or Incorporation entity behind the group, and the group had not met in years, prior to January, 2014.
Sources told BP.TV that most of the members of the BPCHC who live in Milstein Properties buildings have their "votes" controlled my Milstein, essentially acting as surrogates for the corporation. In fact, the man who runs the Milstein residential buildings, Steve Rossi, is a members of the BPCHC.
Battery Park City began as a community that was purely rental, with the creation of Gateway Plaza in 1980. Only recently have more ownership apartment buildings been constructed. The actual number of owned apartment units is unclear, but the estimates are in the thousands. The total population of residents in BPC ranges from 11,000 to 13,000.
Unlike other communities in Manhattan where most residents own their apartments, such as nearby Tribeca, the activism by homeowners in BPC has been virtually nonexistent, given that BPC began as a pure rental community. As a result, there currently exists no true homeowners action committee that democratically represents the thousands of homeowners.
To address this, some members of the current BPCHC, unhappy with what they perceived to have been a "hijacking" of the group by special interests, are beginning the process of forming a democratic group homeowners action committee.
The fledgling group, not yet officially created and without a name, has a few tangible goals to begin with, all relating to increasing property values and reducing the cost of living. First, the uncertainty of the ground leases between the BPCA and the various apartment buildings is driving down resale prices, and many banks will not issue mortgages at all. The long-term leases expire in 2069 and the deal needs to be either extended, or ended and converted into ownership.
In a 2011 Wall Street Journal article, "That uncertainty caused lenders to reel in their financing for prospective homeowners and residents who wanted to refinance their mortgages. "It's been a problem for years," said Richard Martin, senior vice president of DE Capital Mortgage. While the rest of Manhattan's market began to rebound in 2010, Battery Park City regressed partly because of the ground rent issue. In 2010, there were 150 homes sold in the area, according to real-estate website StreetEasy.com, down from 168 in 2009, which was a weak year.".
Another goal of the yet-to-be-named homeowners group is to reduce the existing ground rent payments. BPC residential owners pay in the order of $3,000 to $6,000 per year in ground rent for a 2-bedroom apartment, according to BPCHC's Mr. Smith in an interview with BP.TV.
In a much-publicized 2011 deal that State Assembly Speaker Sheldon Silver claimed credit for brokering on behalf of the BPCHC, the group proudly claimed that they won concessions from the BPCA that would save homeowners "$279 Million over 30-years". That number, however, seems to have been derived from some very dubious financial logic in a "black box" formula, somehow factoring in the net present value of the cost of money. Sources close to the BPCHC told BP.TV that the actual "savings" to BPC homeowners was $7 per month.
Any readers who are interested in joining the new BPC homeowners action committee can contact BatteryPark.TV. As a public service by BP.TV, names will be consolidated and then each person introduced to one another, until a more formal committee with a website is formed.
CB1 allows unofficial group of homeowners to speak for all of BPC owners with bogus "resolution"
Exclusive: Mayor de Blasio's staff in talks to take over the BPCA for $1