This post has been read 1304 times!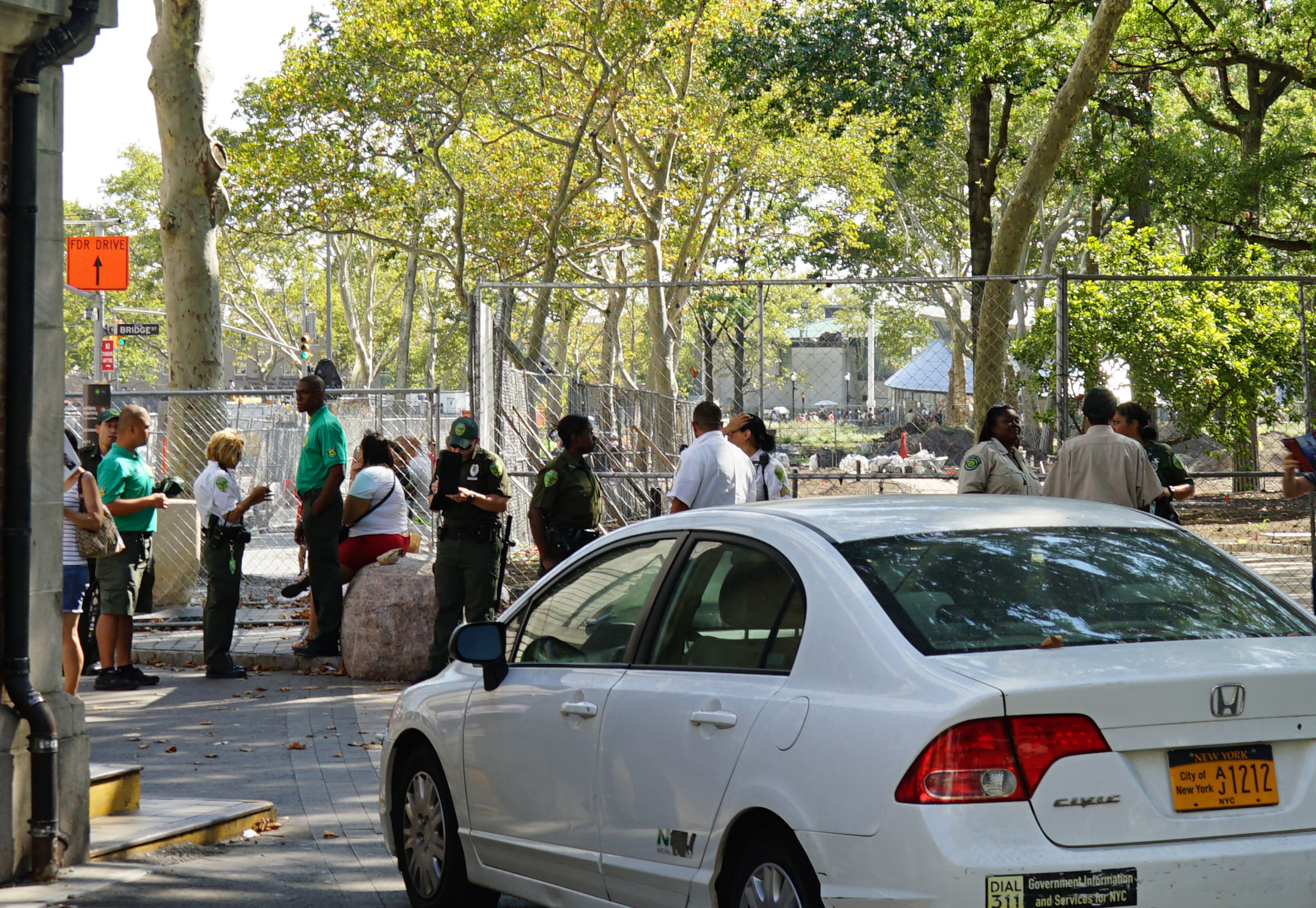 January 10, 2015- BatteryPark.TV has previously commented how the presence of the feckless PEP in our parks actually increases crime because it causes the real cops of the NYPD to stay away (They have an agreement whereby the parks are patrolled by the PEP). As a result of this false sense of security, violent crime in the parks has spiked.
Fox reports, "New York City Police are looking for a group of men who raped a woman who was walking inside a park with her father.
The 18-year-old woman was accosted just after 9 p.m. Thursday as the two walked inside Osborn Playground in Brooklyn, New York.
Police say five men approached the pair. They say one of the men pointed a gun at the father and told him to leave.
Authorities say each of the five men took turns raping the woman. The father returned with two police officers, but the attackers fled.
The woman was treated at Kings County Hospital and released."
PEP officers allow another woman to be brutally raped in nearby park
About that "Teen attack" reported in the TribecaTrib
New York City is now worse than it was in the 1970's