This post has been read 288 times!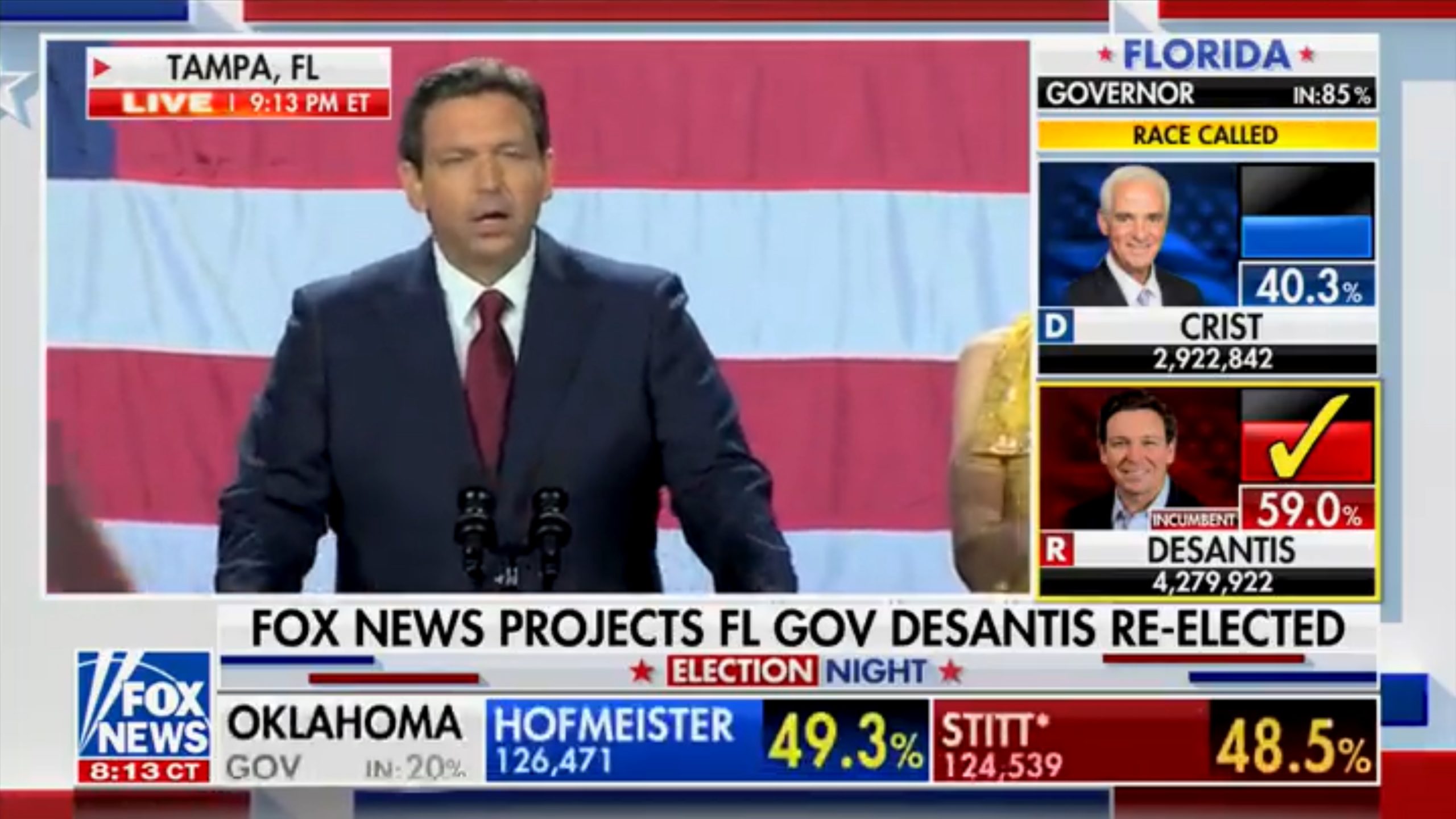 November 9, 2022- by Steven Greer
America avoided a genuine existential threat and averted a neo-communist coup. It was a Red Wave indeed. The Senate and House flipped to Republican control. JD Vance, Herschel Walker, Ted Budd, and Ron Johnson are winning so far.
DeSantis flipped Miami-Dade County to red. Stacey Abrams and Beto O'Rourke lost badly. Will the key governors race in Arizona and Pennsylvania go red or be robbed? Will the Botox freak in Michigan win?
Trump's Kari Lake and Dr. Oz are losing, however. True. They were robbed, but they are still losing. JD Vance bashed Trump and then took it back. He is hardly a "Trump candidate". In contrast, DeSantis and Youngkin were the big winners this year, and they were not Trump-aided.
America does not want Trump. They want DeSantis.