This post has been read 1316 times!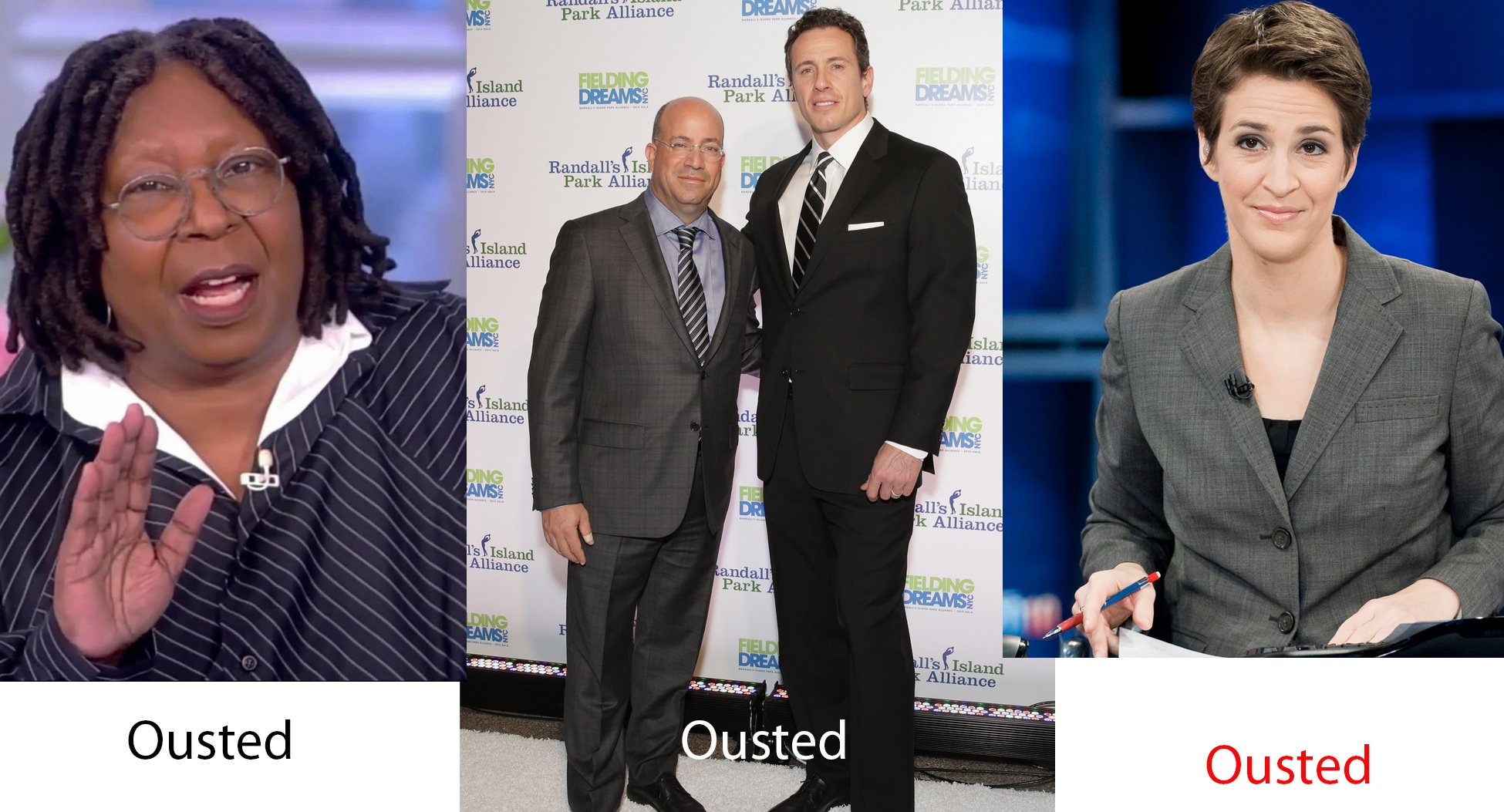 February 4, 2022- by Steven E. Greer, MD
CNN head Jeff Zucker, was ousted. Not ironically, the King of Propaganda used propaganda to explain he is "resigning" rather than being fired. This comes after CNN's Chris Cuomo and his brother, former Governor Andrew Cuomo, were given the boot. Of note, it has been revealed that Zucker personally coached Governor Cuomo during his downfall in an attempt to save him, but his propaganda efforts failed.
Elsewhere in Propagandaville, MSNBC star Rachel Maddow, now watched by fewer than one-million people per show, and ABC's Whoopi Goldberg were also given the hint and left, as were far-left Chris Wallace and Sheppard Smith at Fox last year. They were all propaganda mouthpieces for the left too, dragging down the TV ratings for their networks as much as 90% from highs.
In social media propaganda, Facebook, one of the most powerful propaganda machines, lost a whopping $250 Billion on day in value after poor earnings. Mark Zuckerberg blamed TikTock. The fact is that people are using Facebook less because they know it is propaganda and dangerous.
Meanwhile, The Great Reset is failing politically. Thirty Democrat congressmen so far will not run again. Biden and Kamala are walking dead people. Europe is giving up on strategy to divide based on concocted vaccine mandates as leaders like Boris Johnson fail, and Canada's Great Reset stooge Trudeau is literally under siege in Ottawa. All of that is the result of failed propaganda efforts.
It turns out that people in free markets don't like to pay for propaganda. Who knew? Also, in the age of the Internet, outdated media platforms can no longer succeed at fooling people with their propaganda. Propaganda does not pay, literally and does not work politically.
Update April 17, 2022-
ABC fires Whoopi Goldberg…again
Update April 19, 2022-
Netflix shares crater after first subscriber loss in a decade
CNN + streaming shut down one month after launching
Jon Stewart's Apple TV Show Is Reported Flop with Just 40K Viewers
Update April 26, 2022- Google earnings miss on big drop in YouTube revenue
Update May 13, 2022- Facebook, Twitter Are Pulling Back on Hiring—Will Others Follow?-Tech giants signal a changing approach to adding workers after years of rapid growth
Update November 3, 2022-