This post has been read 256 times!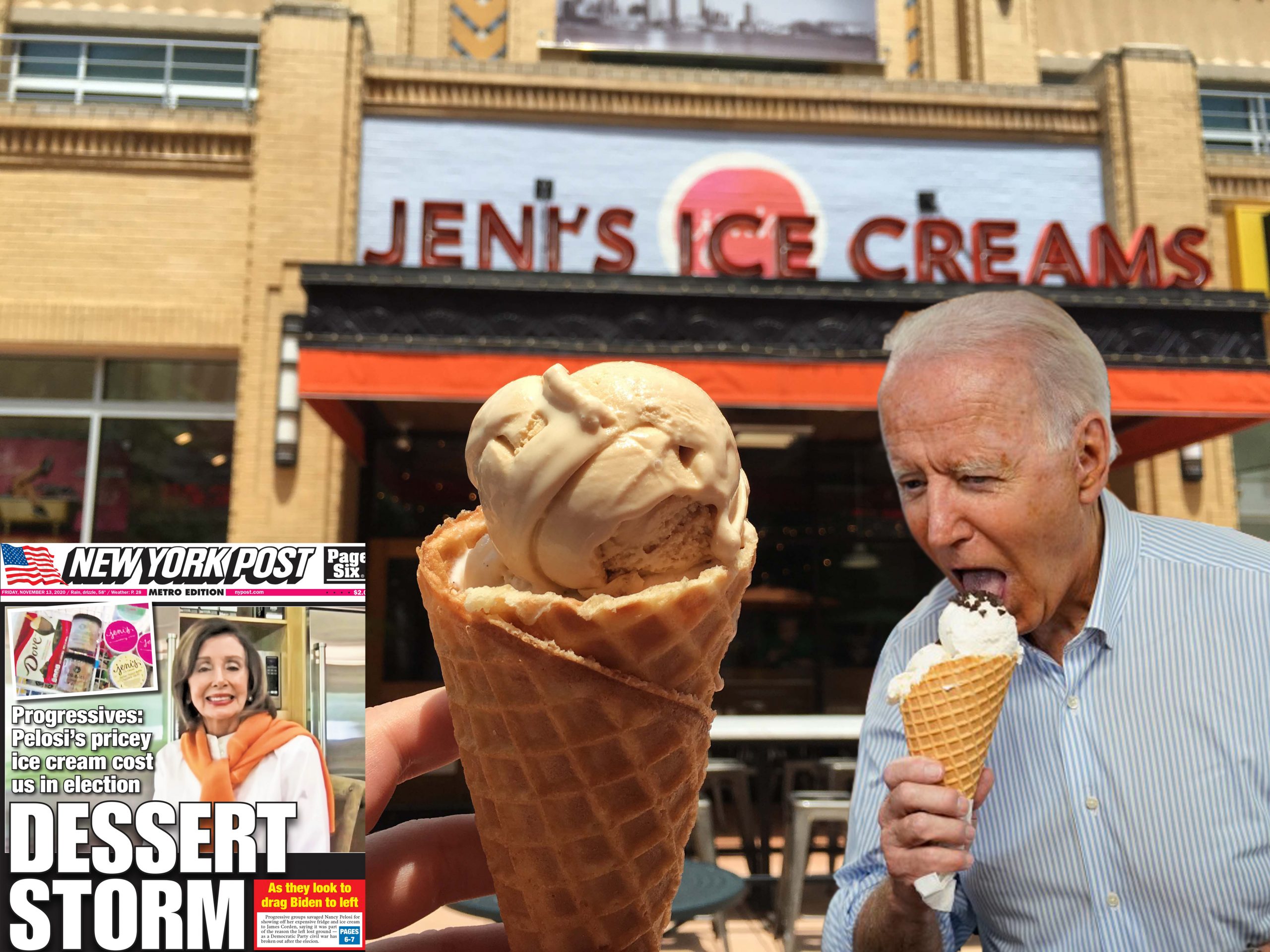 March 27, 2023- by Steven E. Greer
Ten years ago, I championed Jeni's Splendid Ice Cream to New York Viewers. It was a hometown Columbus brand that made delicious ice cream. They had few stores and hand wrote the labels.
Then, they tried to expand with corporate suits and failed. They ran into listeria contamination problems and had to shut down.
After that, as Trump Derangement Syndrome set in, they went woke. They now have pro-BLM and LGBTQ stickers on the window, etc.
When Nancy Pelosi got into trouble for flaunting her expensive home freezer full of Jeni's ice cream, it made me stop liking the brand. Now, the CCP puppet in the White House, Joe Biden is talking about Jeni's.
Today, after a school shooting, Biden was told to talk to the press. He forgot why he was there and laughed about ice cream instead. "My name is Joe Biden. I'm doctor Jill Biden's husband, and I eat Jeni's ice cream—chocolate chip…I have a whole refrigerator full upstairs! You think I'm kidding? I'm not! I came down because I heard there was chocolate chip ice cream."
Everyone should punish this type of cowardice by small businesses. It should not be rewarded. Boycott this crappy chain of inferior ice cream stores.