This post has been read 1790 times!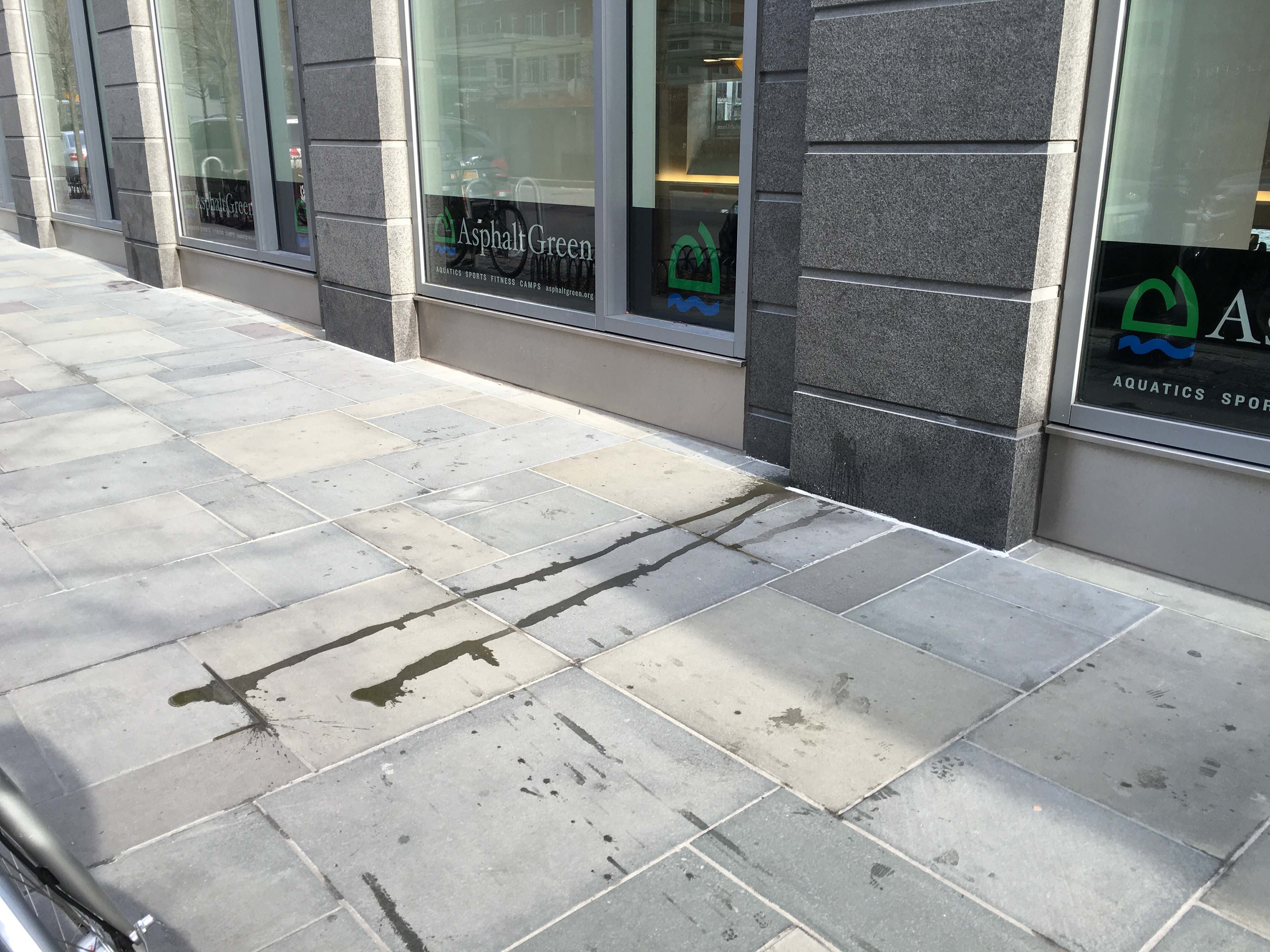 February 10, 2016- I have noticed that many dog owners in the Milstein building that holds Asphalt Green use the sidewalk as their own personal dog sewer. Of course, neither Milstein nor Asphalt Green bother to power spray wash the sidewalk.
So, in addition to the strip in front of Gateway, there is now a second dog sewer in BPC. The man most vocally supportive of protecting this practice is Jeff Galloway.