This post has been read 1081 times!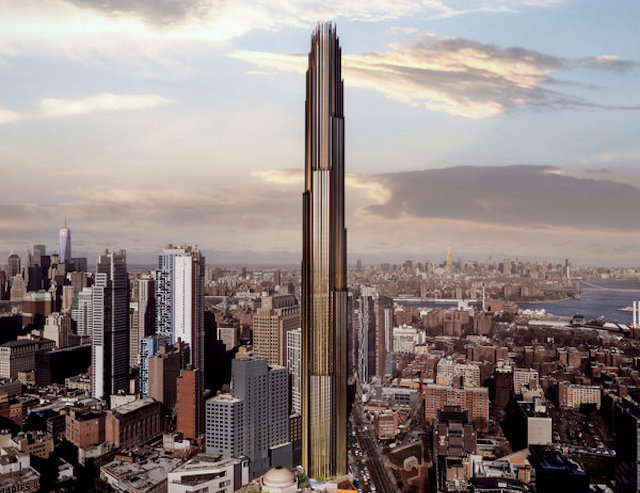 April 20, 2016- The affordable, hip, Brooklyn-alternative to gentrified Manhattan has seen its last days. The pencil towers are arriving and the hipsters are now in their 30's.
A blog reports that this monstrosity in the heart of Brooklyn has been approved by City Council.
Speaking of pencil-towers, this one takes the cake. I saw it while walking in FiDi. Who would live in such a death trap?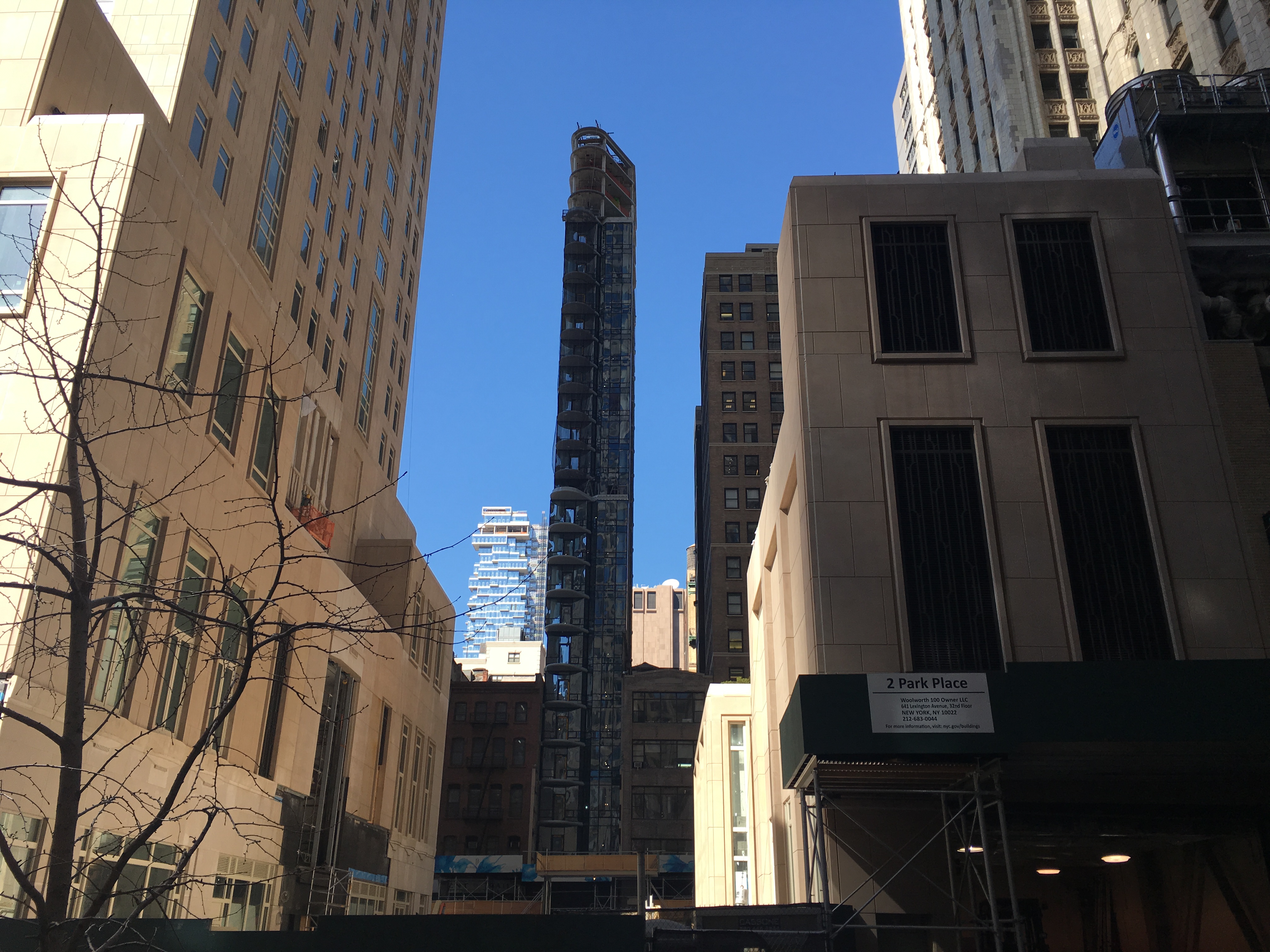 A comparison of the pencil towers that no one will live in