This post has been read 3229 times!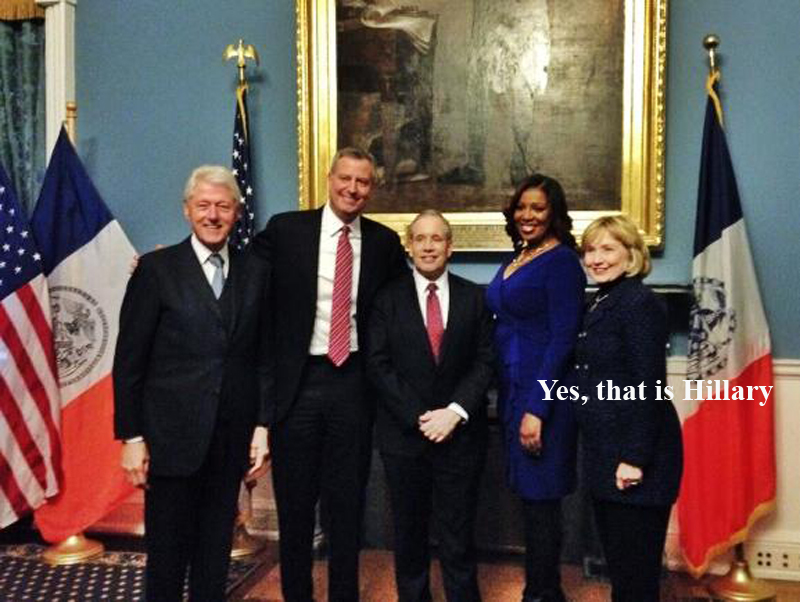 March 22, 2014- The Post reports, "City Council Speaker Melissa Mark-Viverito expressed reservations Friday about a proposal to force well-funded park conservancies to share their donations with small or neglected parks. De Blasio, who backed the controversial money-sharing proposal during last year's mayoral campaign, called it "promising" when asked about it again Friday."
What the progressive Robin Hood Democrats do not seem to understand is that the extra park staff enjoyed by the conservancies, such as Battery Park City, are paid for by private funds. Taking BPC PEP away to be used for Prospect Park, for example, would be like stealing landscapers from the Park Avenue BID, which keeps the fancy median looking nice, and having them landscape the Long Island Expressway.
Oh, by the way, the city has been stealing PEP from the BPC forces and reassigning them to other parks for years. Read below.
Since people in Battery Park have no elected voice, please forward this story to your friends to raise awareness. Our governor-appointed royalty who sit on the BPCA board and live in Westchester will not be looking out for your best interests.
Exclusive: BPCA pays for park staff reassigned to non-BPC parks
New City Parks Commissioner: fate of PEP Captain Falcon uncertain
PEP allow serious crime in parks to skyrocket
Not a single PEP officer to be found
PEP Captain Falcon denies reassigning his PEP to other parks