This post has been read 1634 times!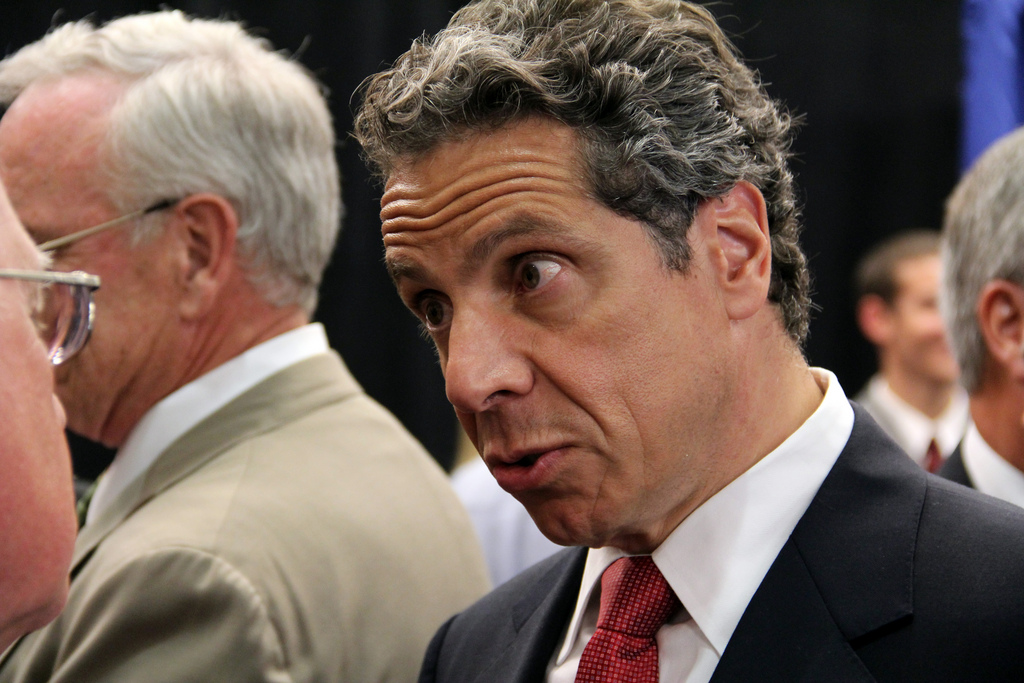 Update August 18, 2016- If it is true that Cuomo and the DNC conspired to keep pro-Bernie voters away from the booths during the primaries (see below), then the Russian email hackers certainly have evidence that will be damning. There are rumors coming from the DNC that worse email leaks will happen closer to the election.
It is one thing to leak emails that show Debbie Wasserman Schultz saying, "Bernie will never be president." It is a quantum leap more serious to show emails indicating that the DNC corrupted our democratic voting process. Stay tuned.
Update July 2, 2016- First, Governor Cuomo rigged the New York primary by not allowing people in young neighborhoods to vote, since they would have voted for Bernie. Now, those same people have wised up and are suing to block Cuomo from representing New York at the Democratic convention. They claim he was appointed by another rigged vote.
Update April 22, 2016- The higher ups who were the architects of this rigged Democratic primary in New York are scapegoating the city's senior-most person in Brooklyn Board of Elections, suspending her without pay.
April 20, 2016- by Steven E. Greer
New York City Comptroller Stringer is promising to investigate. Bernie Sanders is calling it rigged. People are upset over the voting processes of the April 19th Democratic primary.
Hillary Clinton won with a huge 15% margin, surprising most people. Bernie had beaten her badly in many other states. He is a true-born New Yorker.
How did Hillary do this? She had the full support of Governor Cuomo. Just as Jeb Bush helped brother George get elected by interfering with the vote in Florida, Cuomo has tremendous power of the state's Democratic party.
Something smells fishy about this election, and the smell emanates from Albany.
The Post reports how the young Democrats in Brooklyn who were Bernie supporters had their votes suppressed, "I moved to Brooklyn in July 2015. After doing due diligence on the candidates, I decided to register as a Democrat with the specific intentions of voting in Tuesday's presidential primary.
I printed and mailed my registration on March 13 to the Board of Elections, well ahead of the March 25 deadline for new residents.
I never heard back. So a week ago, I checked my voter registration status. I was told I wasn't registered at all, let alone as a Democrat.
I checked to see if I was still registered under my previous addresses in the Garden State, and nothing came up.
I even searched with a misspelled name and address several times in case my registration was processed with errors, and still, according to every conceivable board of elections, I do not exist.
I'm a ghost. In fact, I'm not even sure how I'm typing this right now unless someone else in the office is a practicing necromancer.
I contacted the city's Board of Elections as soon as I learned that my registration wasn't processed, but no one bothered returning my emails."
Preet Bharara officially targets Cuomo and de Blasio
Cuomo gives the middle finger to local city Democrats
Playing Robin Hood: Cuomo and De Blasio fight over how to spend your tax dollars outside of BPC