This post has been read 3934 times!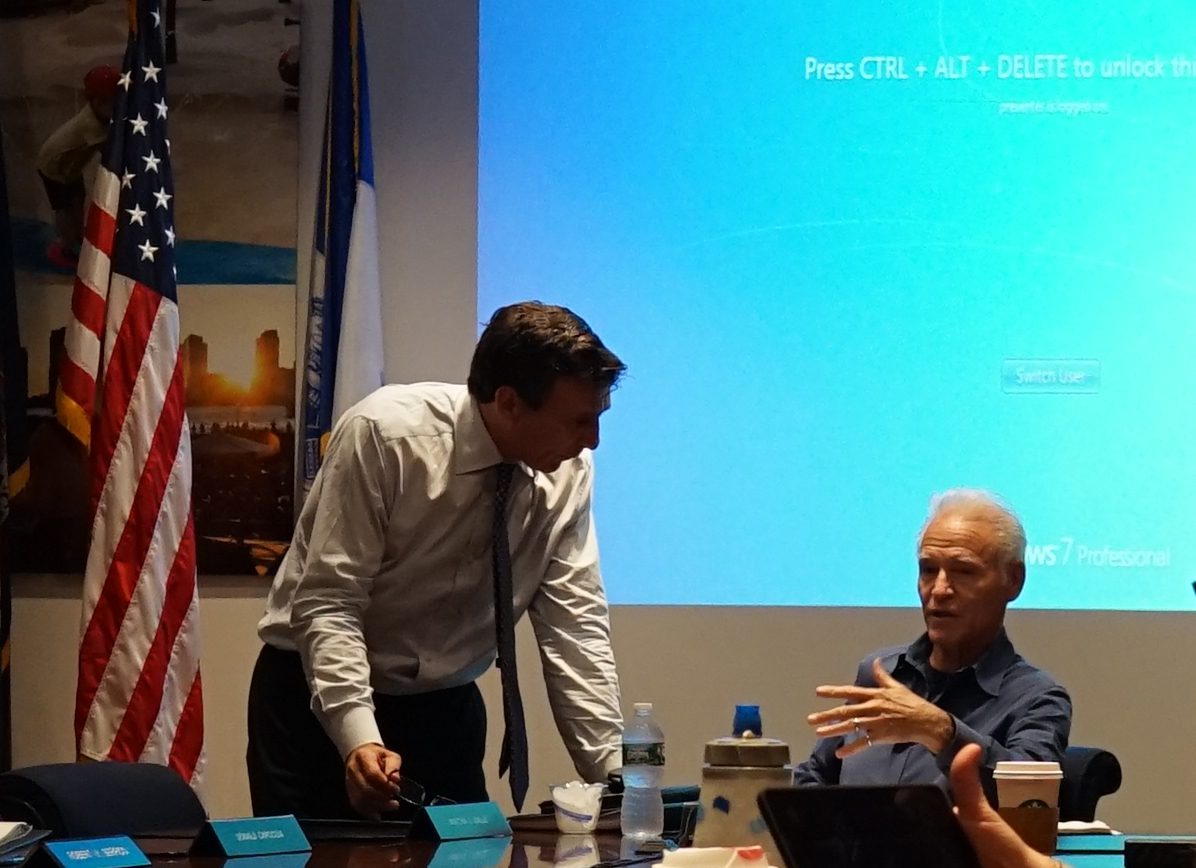 Update September 1, 2015- As we first reported below, the BPCA is confirming. A local adverting flier reported, "The BPCA's chief of staff, Kevin McCabe replied, "as part of an overall initiative to improve efficiency throughout the organization, the Battery Park City Authority intends to transfer the vast majority of Parks Conservancy employees to the Authority payroll."
July 31, 2015- By Steven E. Greer
This week, the BPCA made yet another controversial move and fired long-time director of the BPC Parks Conservancy Tessa Huxley. They made no mention of any replacement. At the same BPCA board meeting on July 29th, the board also voted to give a major financial bonus to the existing parks conservancy employees.
BatteryPark.TV has exclusively learned that Dennis Mehiel, the CEO of the BPCA, has been planning since 2012 to cut expenditures on the BPC parks, which is approximately $10 Million a year. Two methods that they have devised have been either to "fold in" the parks conservancy into the larger BPCA, or to cut the staff of the conservancy and contract out the gardening and maintenance to outside contractors. These plans have been discussed in official business meetings at the BPCA offices whereby Mr. Mehiel and other top executives have been present.
The recent actions of the BPCA are consistent with the option of gutting the parks conservancy staff and outsourcing the work since there is no plan to replace Tessa Huxley. Recall, key executives of the parks conservancy, such as Vince McGowan, had already been fired years ago and never replaced.
The move by the board to give large salary bonuses in the form of retroactive vesting of pensions is a move to silence and appease the existing parks conservancy staff, according to one BPCA insider. The parks conservancy employees never had the strong state pension benefits that the full BPCA employees enjoyed.
The state of the BPC parks has been in noticeable decline since 2012. The BPCA used Hurricane Sandy as an excuse for several years. Now, there seems to be no viable excuse for the disrepair other than intentional neglect by the BPCA.
Ironically, it is the BPCA itself, not the parks conservancy, that needs to be wound down and phased out. It was created specifically to build the real estate within BPC. All of the construction is over, and only the parks conservancy needs to be maintained as an ongoing entity. James Cavanaugh, the president of the BPCA prior to the Mehiel administration, explained that they had been in discussion on how to have an alternative agency run the parks conservancy as they looked at the option of shutting down the BPCA.
But no bureaucracy ever dies on its own. The BPCA is yet another slush fund for the governor and the authority has flipped the situation upside down, and is looking to shut down the parks conservancy while maintaining the now purposeless BPCA.
Exclusive: Ballfield staff now work directly for the BPCA, not the BPC Parks Conservancy
Exclusive: Key caretakers of Irish Memorial quit in disgust
Letter: The Police memorial is still out of order and a disgrace