This post has been read 1144 times!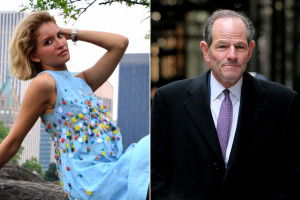 April 4, 2016- The post reports on what we have been warning about for a long time. New York women in the sex industry are extorting johns. We have seen it with Eliot Spitzer, athletes, and even non-celebrity doctors who were drugged at Scores then extorted.
The Post reports, "For a new breed of Manhattan hooker, the big money is no longer in sex — it's in extortion.
Scheming prostitutes are shaking down rich and famous johns by threatening to expose their transgressions unless they cough up cash, The Post has learned.
These predators are targeting wealthy men with important reputations, from professional athletes to movie producers to finance executives, said former NYPD detective turned private investigator Herman Weisberg of Sage Intelligence Group.
"It's open season on high-net worth johns," he said.
"I've been getting four or five of these cases a month over the past seven months. This is no coincidence.
"I'd attribute it to what happened with Eliot Spitzer." Weisberg said, referring to the former governor who was targeted for a shakedown by a Russian hooker in February.
Weisberg's entrapped clients include a noted architect, the head of a white shoe law firm and an NFL football player.
In one recent example, a married Manhattan CEO exchanged explicit emails with a transvestite hooker he met on Backpage.com and gave her his phone number.
The woman used that information to unmask his identity –- and demanded $1,500 to clam up about their steamy exchange.
"He was terrified," Weisberg said.
Many of Weisberg's clients were also targeted on the sites Eros.com, NewYorkEscorts.com and GFEMonkey.com."