This post has been read 435 times!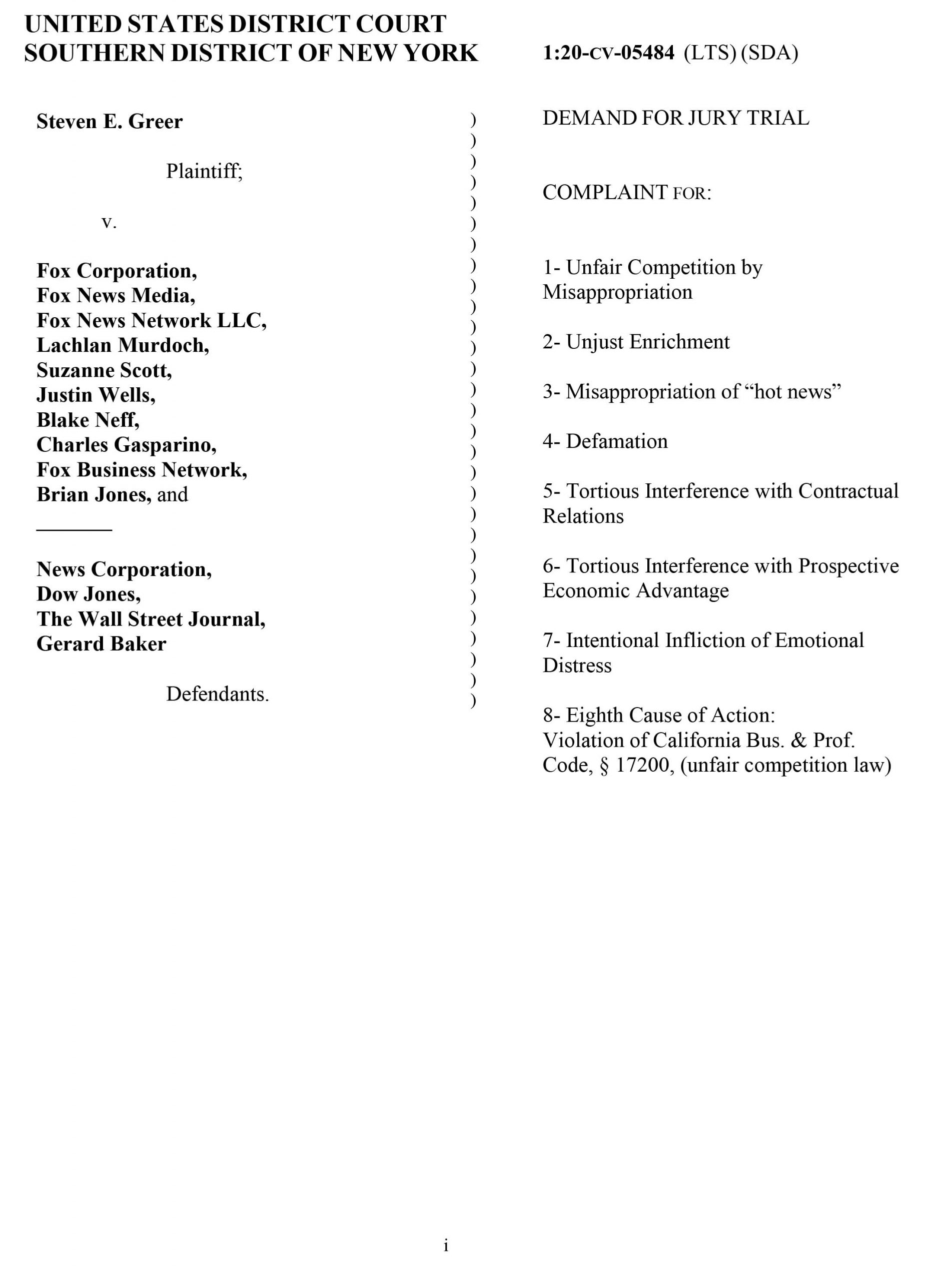 February 27, 2020-
My federal lawsuit against Fox and News Corp Greer v. Carlson 20-CV-05484 passed the motion to dismiss stage. The court ordered me to amend to the complaint to remove two parties. You can read it here.
This now proceeds to pretrial discovery.