This post has been read 659 times!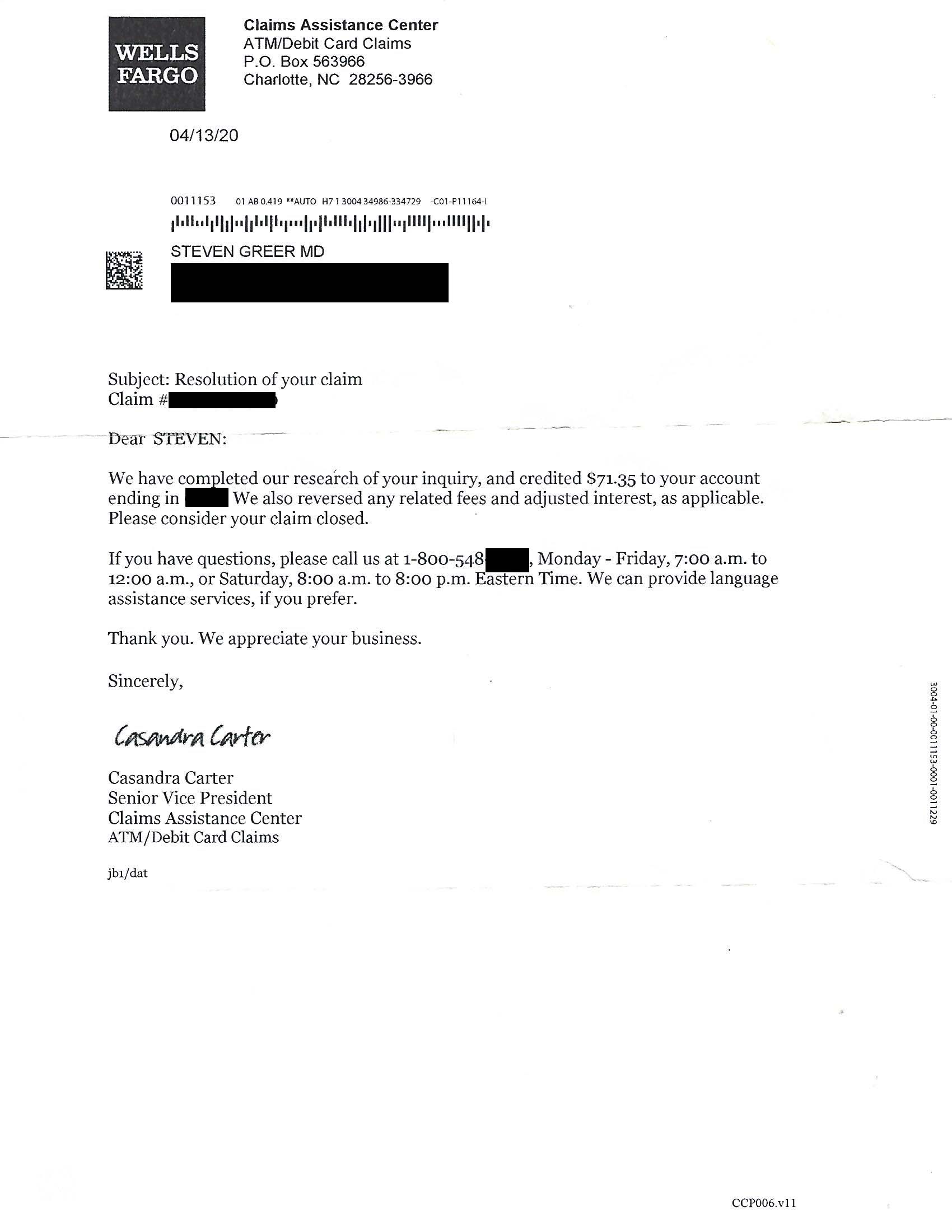 April 20, 2020- by Steven E. Greer, MD
In July of 2019, I got ripped off by a local cleaner that ruined shirts and then also charged me $70 to rub salt in the wound (they screwed up tailoring).  The store refused to budge. So, I tried to cancel the charge on my Wells Fargo card.
Wells Fargo's card dispute department told me in an email that they would refund the charge. My branch banker did as well.
By this time, I had thrown away the shirts, thinking I had resolved the matter. So, I had no evidence left for a court case.
Then, a different Wells Fargo department ignored their own people and declined to refund me. All of this took place while Wells Fargo had no one willing to take the job as CEO. That is how screwed up the company is.
So, I sent letter after letter to the NY AG. Wells Fargo, in extreme hubris, knowing that banks can do whatever they want, simply ignored the AG. The AG replied back that Wells Fargo ignored them and threw up their hands, as if to say, "Oh well".
So, I sent more letters to the AG. Then more.
Today, I got a letter from Wells Fargo stating that they refunded my $71.
Hell hath no fury like a scorned Steven Greer. DFWG.