This post has been read 1627 times!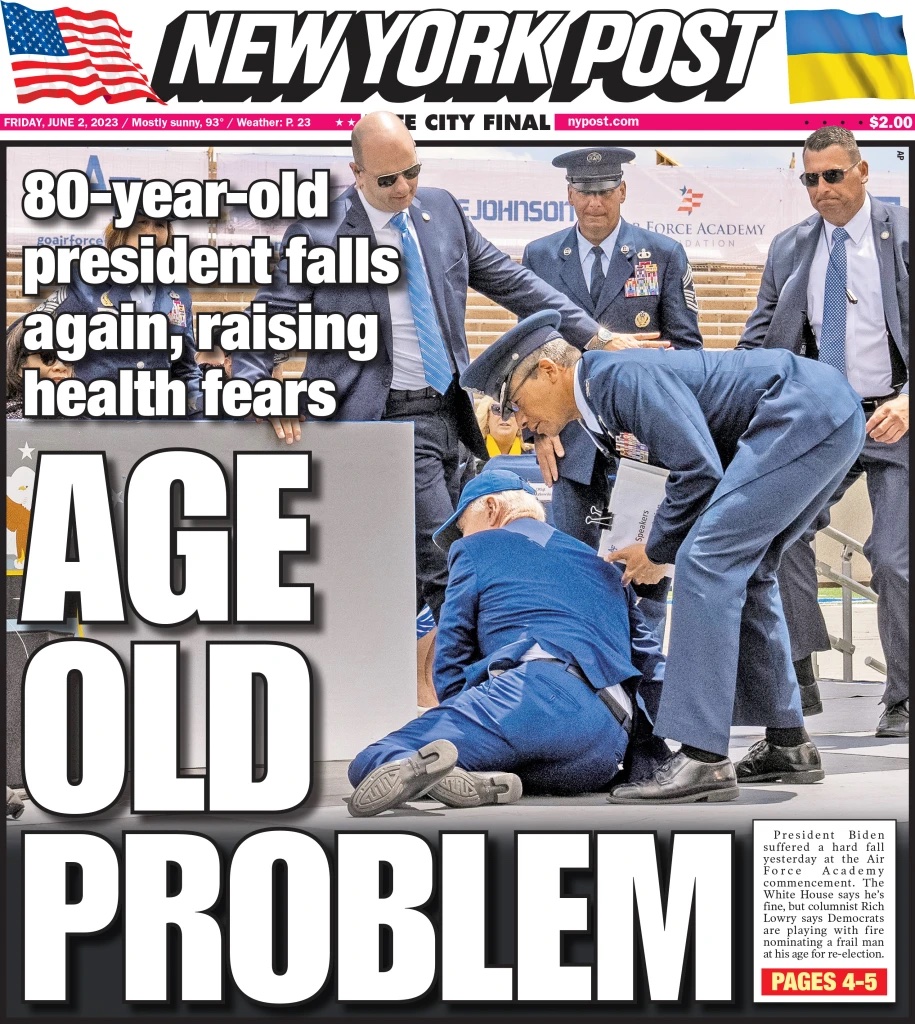 September 1, 2022- by Steven E. Greer
Joe Biden delivered a highly produced, made-for-TV, speech from Independence Hall in Philadelphia. It was an official executive branch event, not a campaign rally. The site is a national monument and he was flanked by real Marines.
It was the most bizarre presidential speech in the history of the country. The backdrop was bathed in blood red lighting and shadows to look ominous. He proceeded to announce a war on more than half of the country. He decreed with clenched Hitler fists that "MAGA", and anyone not on board with his neo-communist plans, to be enemies of the state (all communist and fascist revolutions require a boogie man to rile up the masses).
The backlash on social media was strong and clear. The #PedoHitler became a top trending hashtag on Twitter. Meme photos comparing Biden to Hitler were numerous. Even propaganda media, such as CNN, seemed to think it was a very bad idea.
All of this comes after the unprecedented move to raid President Trump's home in Florida. Tensions were already at DEFCON 4.
It is time for congress to talk about impeaching Biden now, not after the election, for any number of legitimate reasons.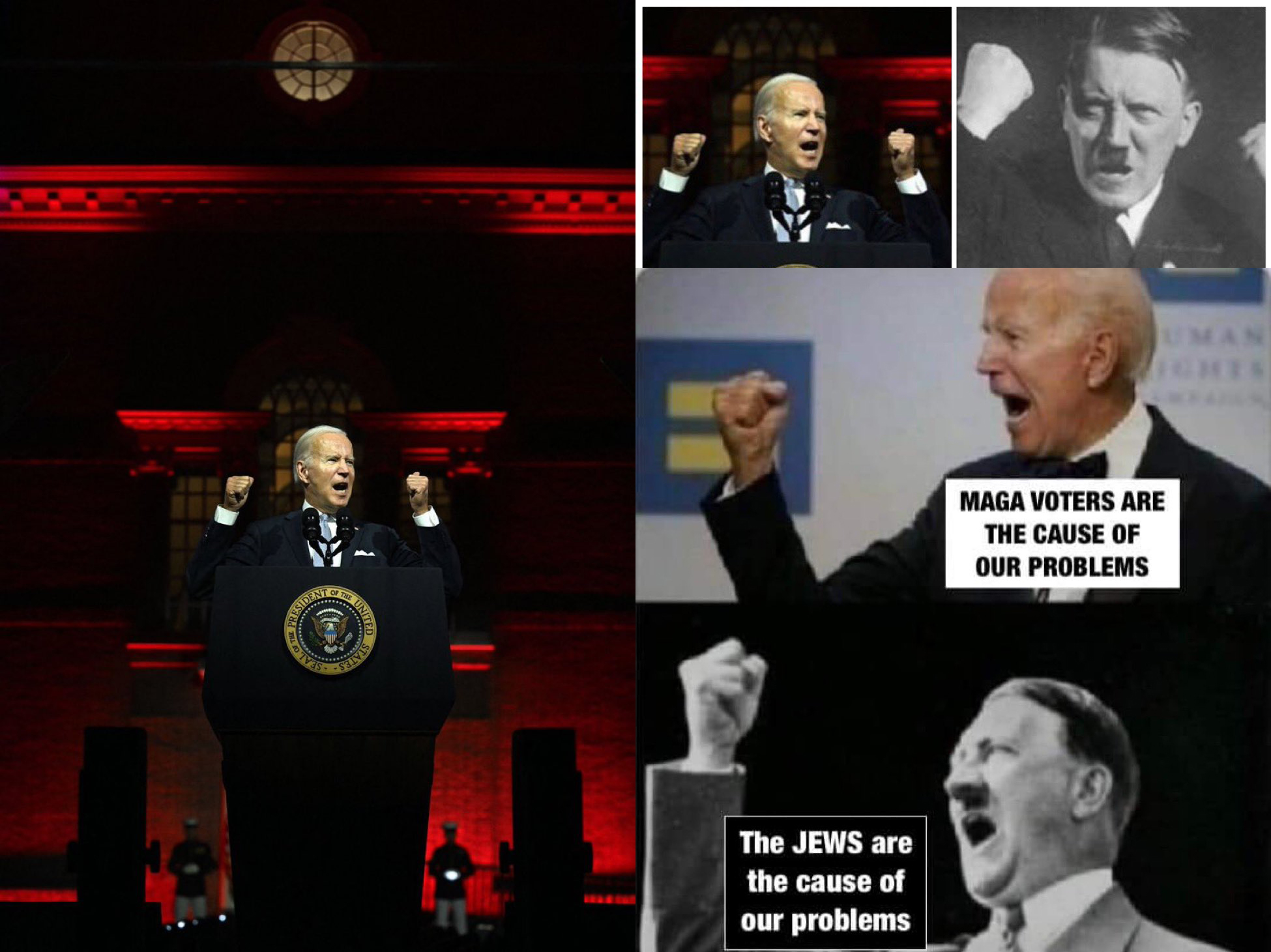 Update January 22, 2023- The Communists must want Joe gone too. They are now setting him up "classified documents" being found in his houses.
Update May 10, 2023-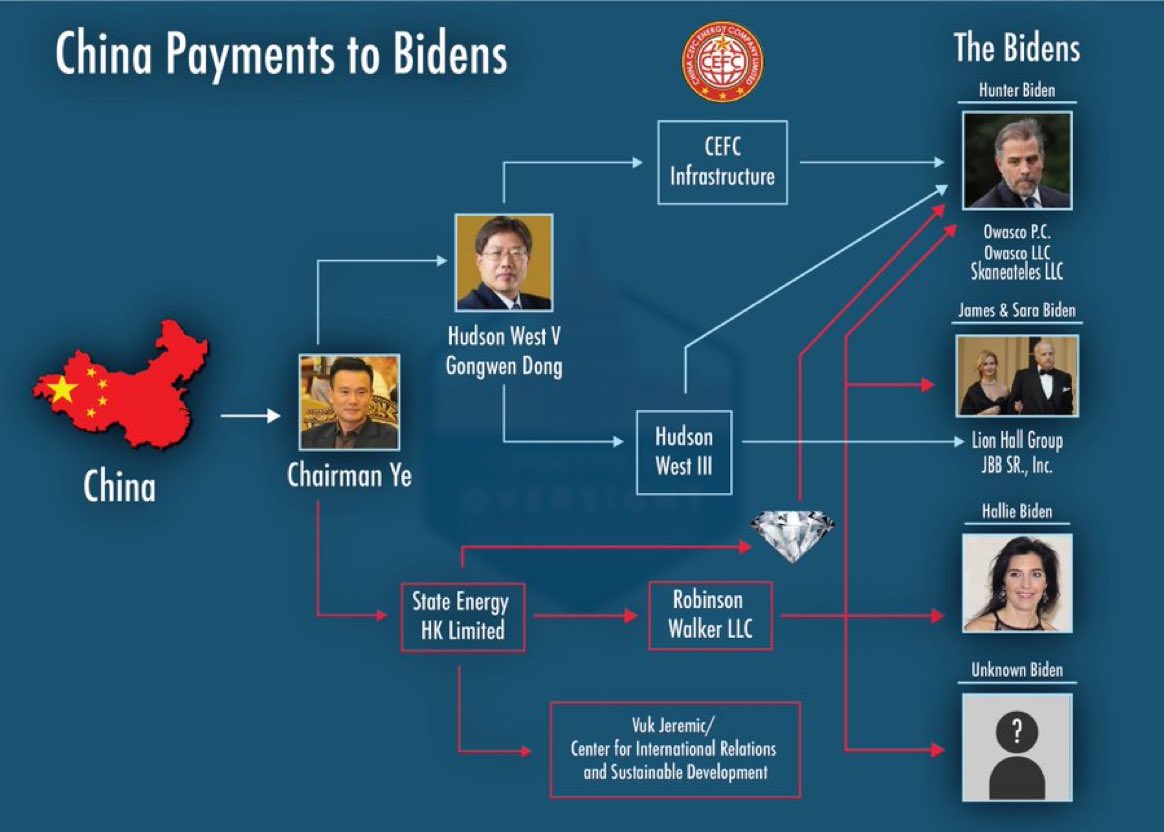 I told you so. Greer knows.
Update May 13, 2023-
James Woods tweeted to Speaker McCarthy, "Either impeach him or shut up. Just stop talking, for the love of God, and DO SOMETHING." His commented generated significant retweets.
Update June 1, 2023-
Biden suffered a serious fall in front of his own military.
Update June 8, 2023-
FBI Director Wray capitulated before congress held him in contempt and showed the documents that prove Biden took bribes from Burisma Ukraine officials.
Update July 24, 2023-
Speaker McCarthy says House readying for Impeachment of Joe Biden: "This is rising to level of impeachment inquiry…something we haven't seen since Richard Nixon, [Joe Biden] used the weaponization of government to benefit his family and deny Congressional oversight."