This post has been read 1051 times!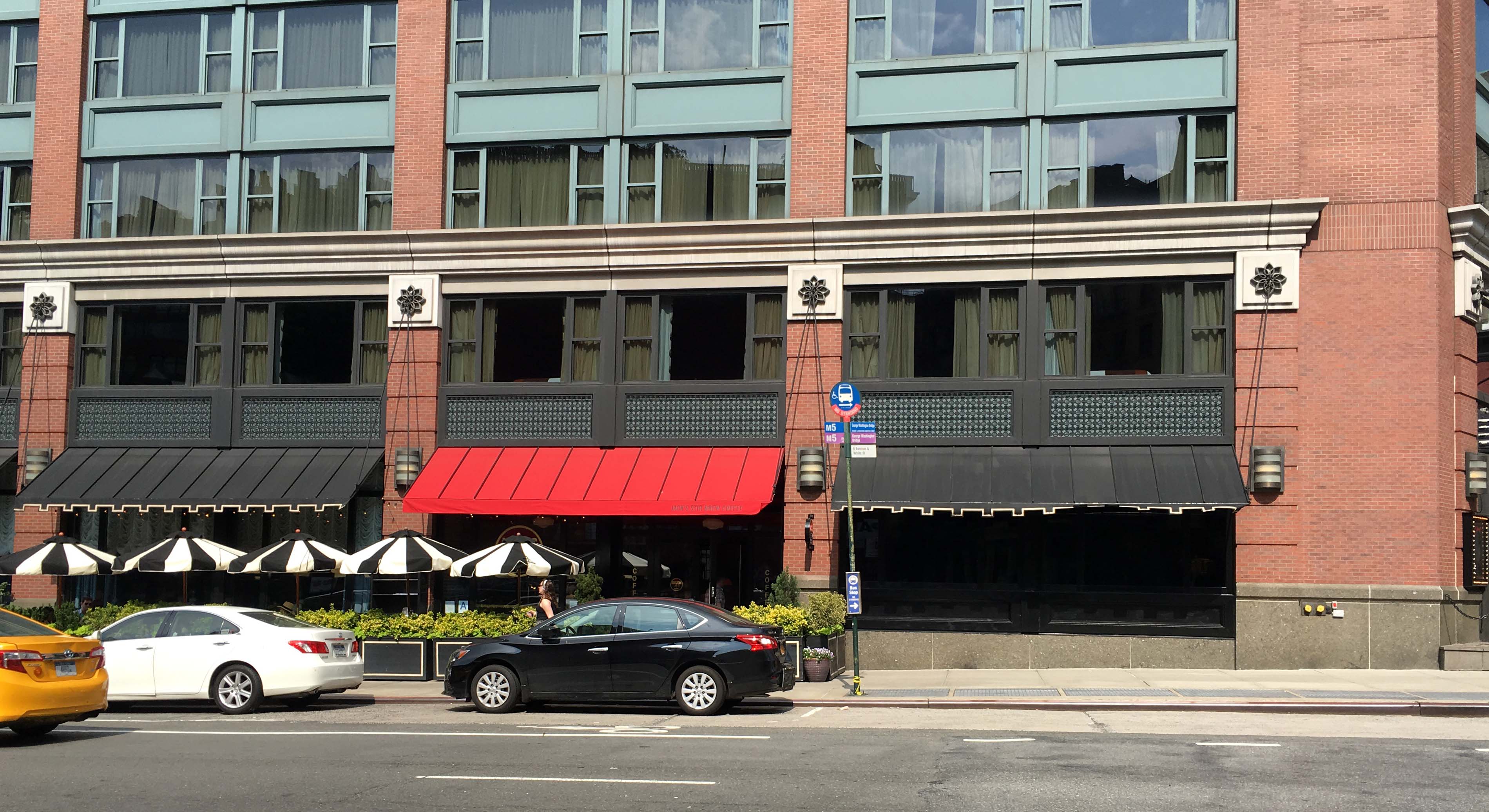 June 6, 2016- The owners of the Tribeca Grand Hotel, now called The Roxy, are trying yet again to do something new with their street-front property. They have installed a Jack's Stir-brewed coffee.
Stir-brewed simply means that the large vat of coffee has a mixer inside to keeping it flowing. Unfortunately, they use a dark roasted bean, like Starbucks, so it is not too good.
They also are trying to please the suckers who think vegan baked goods are edible. Their doughnuts and muffins have no egg, butter, or milk. Yuck.
This building is either cursed or owned by morons. Every attempt to make it more lively falls flat. The downstairs Django jazz club, which should be a hit, is not.