This post has been read 794 times!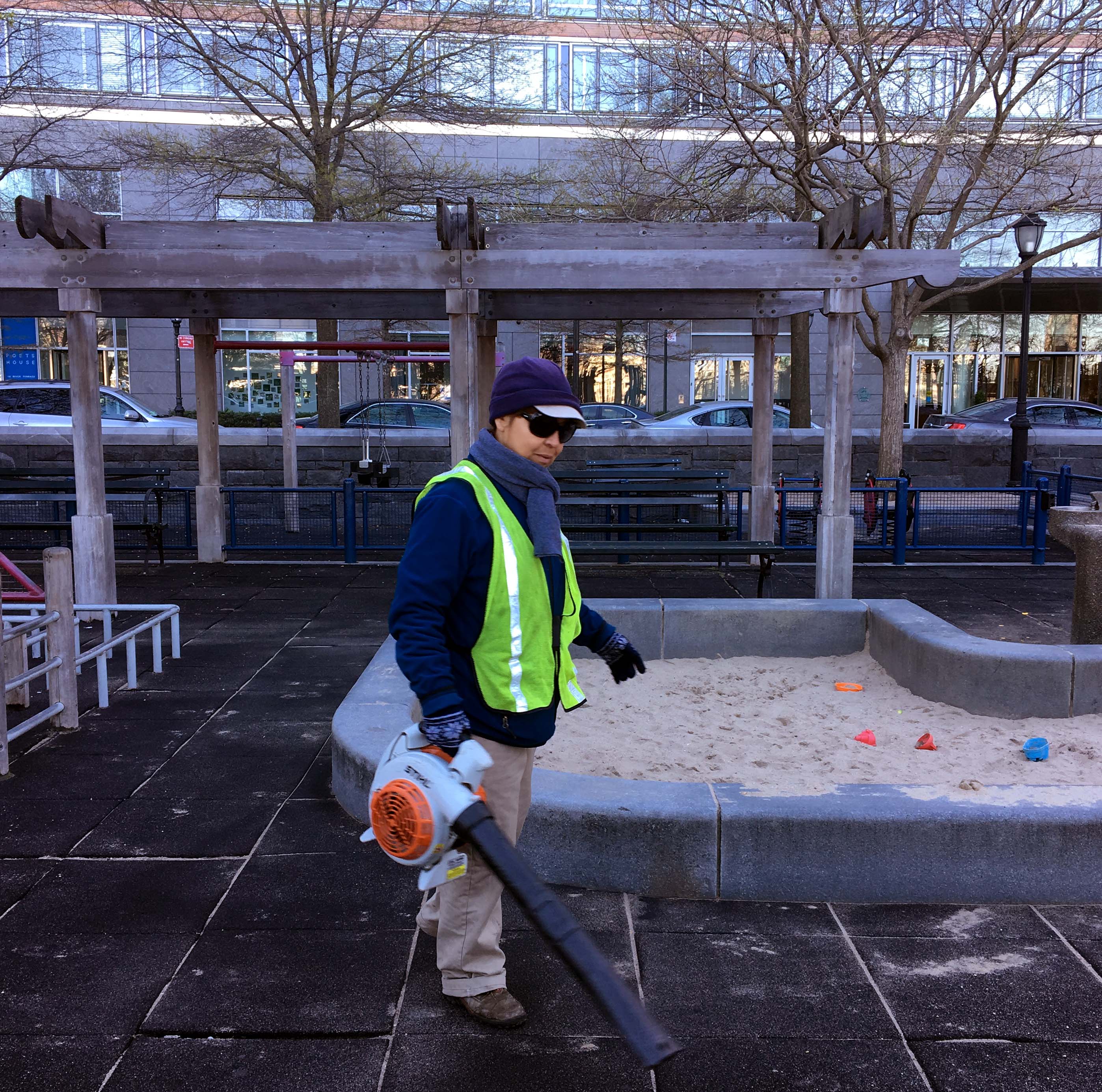 April 22, 2017- Dear Editor,
Rockefeller Park is supposed to be an oasis of calm and mostly it is — except for 8 a.m. in the morning. It is then that a leafblower begins a brutalist assault right under the windows of River Terrace. This occurs day in, day out, winter and summer, even on Saturdays and Sundays when residents are trying to sleep in. (That's assuming they managed to get to sleep at 3 a.m. after somebody finally calls security to get the loud drunks to leave the playground.)
It's all so pointless. The only thing to blow around is sand on the playground. It would be more effective to use a broom. Kids don't start coming to the playground until late morning, and then only on nice days. But the infernal leafblower starts at 8 a.m., rain or shine.
The sound of the motor is as loud as the construction equipment, and reaches up at least as high as the 10th floor. It would be interesting to measure the decibels.
This mindless disruption began after the ouster of Tessa Huxley as director of the Battery Parks Cconservancy in July 2015. Complaints to the conservancy have gotten nowhere.
Battery Park City needs a resident voice on the board, badly.
Laurel Kenner
River Terrace