This post has been read 2396 times!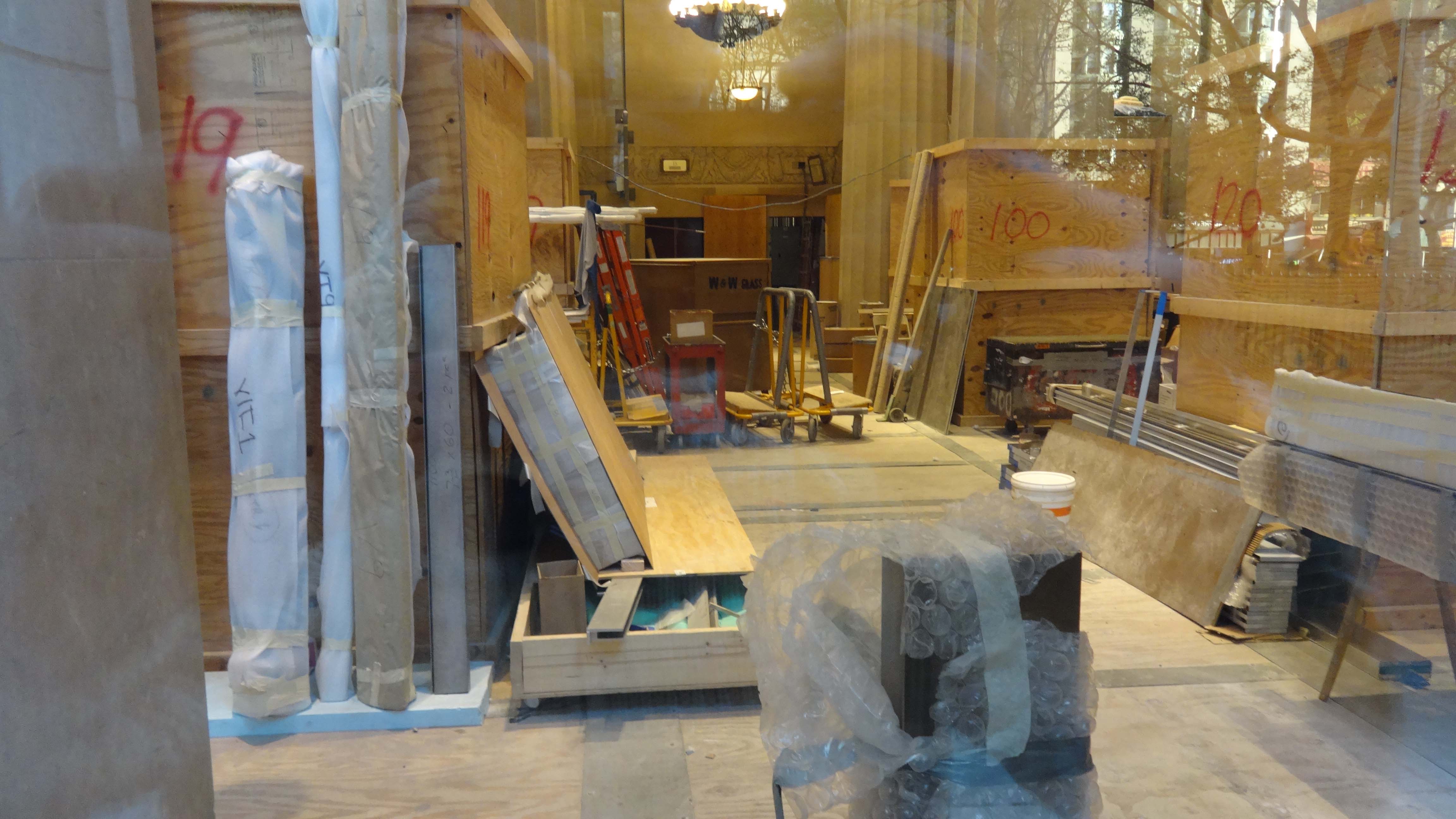 Update April 27, 2016- I think this is the side where Nobu will be going, so this might be signs of construction.
February 10, 2015- The Post reports, "Nobu, for 20 years one of New York's most storied and influential restaurants, is leaving its Tribeca home for 195 Broadway — in the heart of the Wall Street/World Trade Center area. By early 2017, Nobu will open in 14,384 square feet at the "wedding cake," the former AT&T building, including ground-floor space on the Fulton Street side and a portion of the lower level."
Perhaps the nonstop construction on Hudson Street is one reason (see above). Also, this new location is close to the new Downtown epicenter of dining at the WTC where Eataly and others are opening.
195 Broadway, seen below, is a pre-war landmarked building with impressive architecture. This could be a smart move by the Nobu team.