This post has been read 639 times!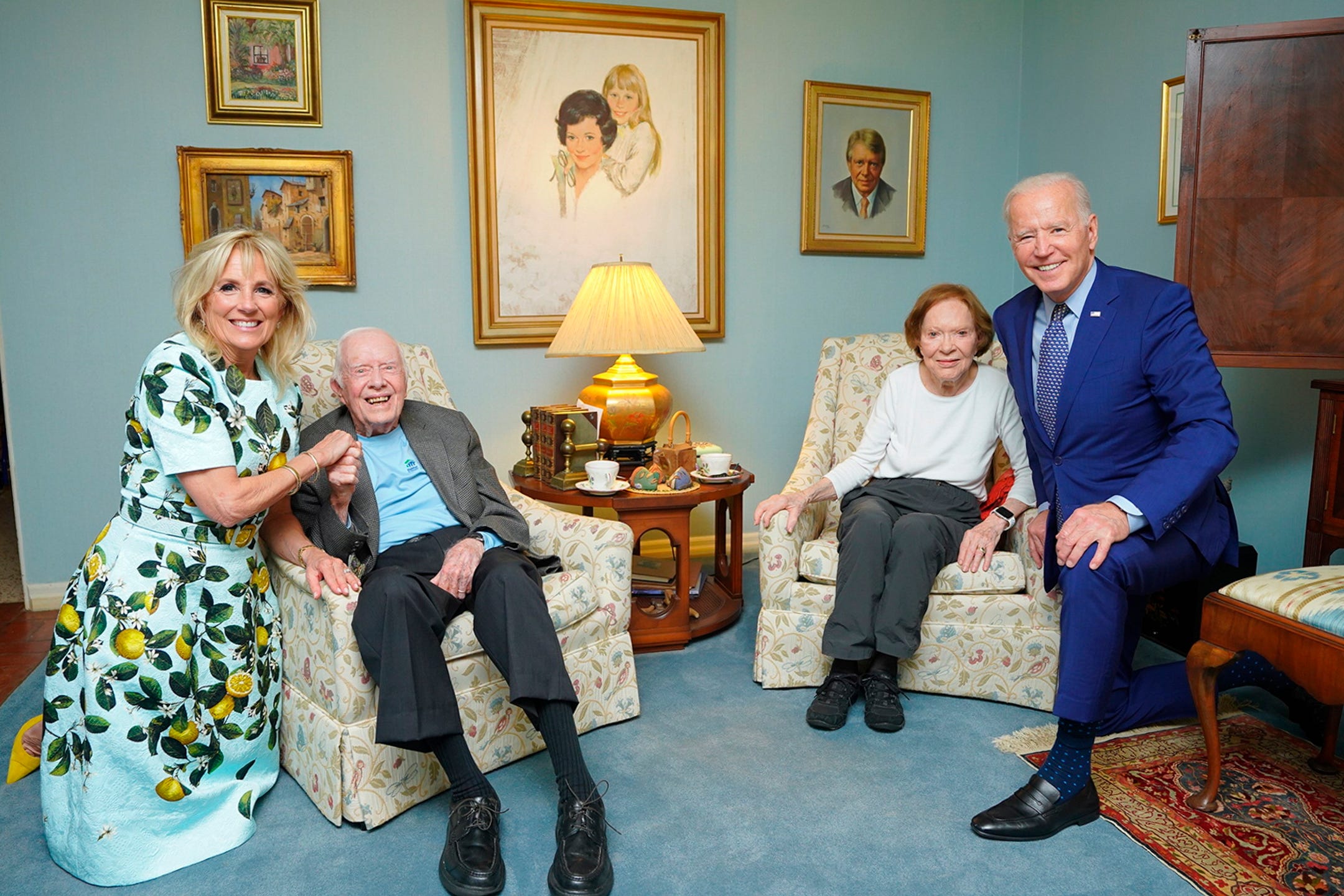 February 25, 2022- by Steven E. Greer, MD
I was too young to understand how Jimmy Carter came out of nowhere to win the presidency. However, knowing what I know now of current events, I think we are seeing a repeat of history.
Jimmy Carter was more than likely chosen as a useful idiot, just as Barack Obama and Joe Biden were, by the far-left academic communist sympathizers who were rising up after the Vietnam protest. Recall, the original Vietnam protestors were good Americans who did not want to go into a stupid war. Well, similarly to BLM being hijacked by communism, the Vietnam protest movement also was hijacked by the communists (ala Jane Fonda going to North Vietnam to praise the communists as the US was actively fighting them and they were killing Americans).
Jimmy Carter's high gas prices, giving away the Panama Canal, etc. were not acts of stupidity. He was being controlled, as Joe Biden is now, and told to do those crazy actions that the communists wanted. This is why Reagan defeated him on a platform of anti-communism.
Fast-forward to today and the self-destructive energy policies of Joe Biden are just like Jimmy Carter's. The communists want high gas prices to destabilize the nation and help communist Russia too. An energy expert guest on Fox News' Tucker Carlson show pointed out how the academic elites think to this day that Carter did a great job with energy.
The communists have always wanted to hurt America by sabotaging our domestic energy independence and weakening our military. Those plans are obvious with Biden. Now, the enigma of Jimmy Carter all make sense too.
Update April 13, 2022- We now have Carter Stagflation
U.S. Inflation Jumped 8.5% in Past Year, Highest Since 1981
Biden accuses Putin of Ukraine 'genocide' while casting blame for inflation
THE WASHINGTON POST: Inflation hits 40-year high of 8.5% amid fears of economic slowdown