This post has been read 503 times!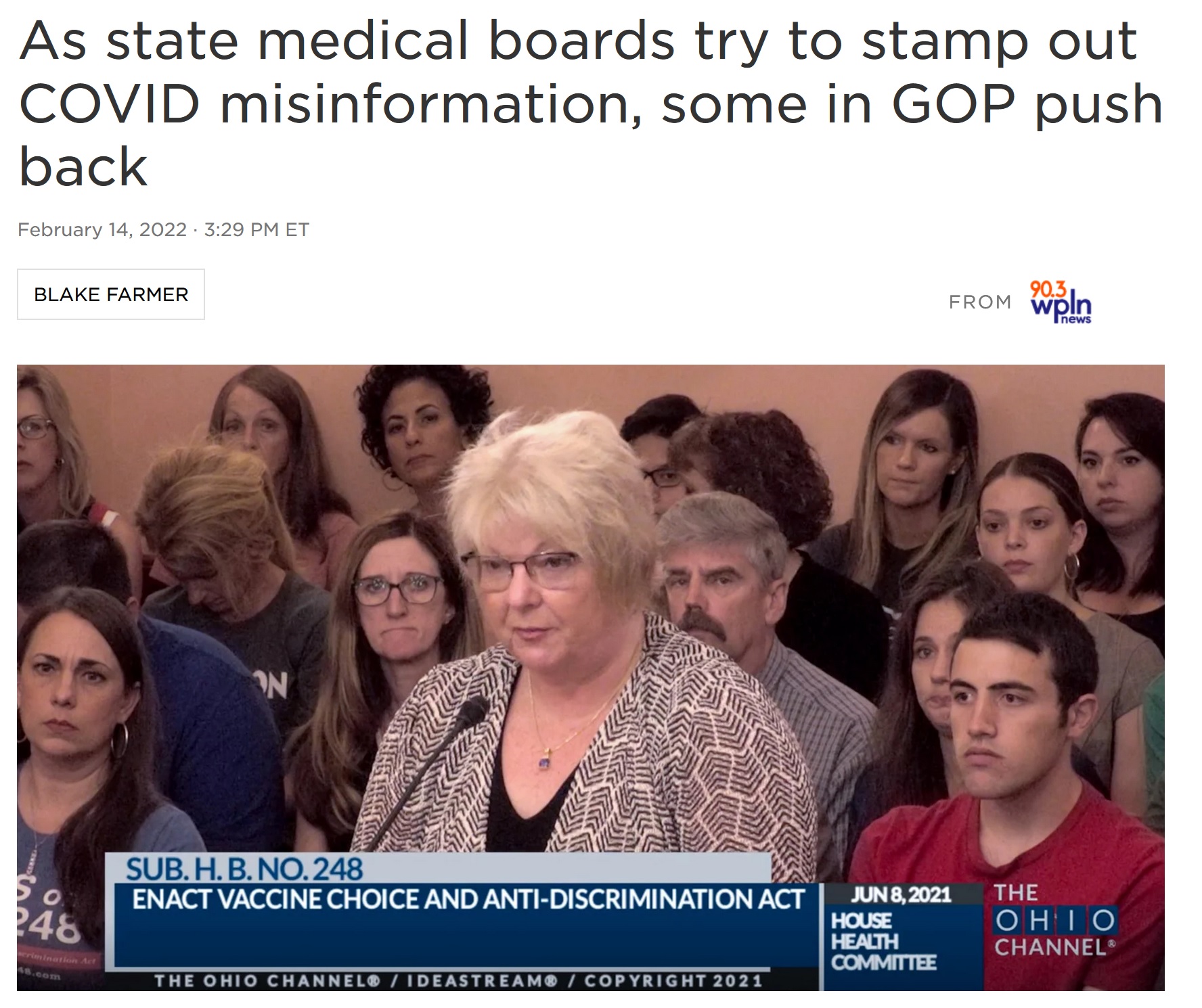 February 15, 2022- by Steven E. Greer, MD
Publicly-funded NPR, in partnership with far-left Kaiser Health News, had this propaganda on their website:
"Last September, Tennessee's Board of Medical Examiners unanimously adopted a statement that said doctors spreading COVID misinformation — such as suggesting that vaccines contain microchips — could jeopardize their license to practice medicine.
"I'm very glad that we're taking this step," Dr. Stephen Loyd, the panel's vice president, said at the time. "If you're spreading this willful misinformation, for me it's going to be really hard to do anything other than put you on probation or take your license for a year. There has to be a message sent for this. It's not OK."
The board's statement was posted on a government website. It used language suggested by an umbrella group, the Federation of State Medical Boards. More than a dozen other state boards also posted the language, which warned doctors that spreading inaccurate information about COVID vaccines "threatens to further erode public trust in the medical profession and puts all patients at risk."
But before any Tennessee physicians could be reprimanded for spreading falsehoods about covid-19 vaccines or treatments, there was blowback: Republican politicians threatened to disband the medical board.
The growing tension in Tennessee between conservative lawmakers and the state's medical board may be the most prominent example in the country. Now the Federation of State Medical Boards is tracking legislation, introduced by Republicans in at least 14 states, that would restrict a medical board's authority to discipline doctors for their advice on COVID."
NPR knows that ivermectin has too much data to support it, and that vaccines do not work, so they chose "microchips in vaccines" as the example of "misinformation". No doctor is saying that. The "misinformation" the communists want to chill is commentary of the safety and efficacy of the vaccines.
NPR is now openly calling for the totalitarian regime pulling the strings in Washington and Democrats parties in various states to chill doctors from practicing proper evidence-based medicine. NPR knows this will harm people. NPR is a government entity. This is as scary as Justin Trudeau turning Canada into a dictatorship with martial law.
I have warned that this would happen. I told you so.