This post has been read 991 times!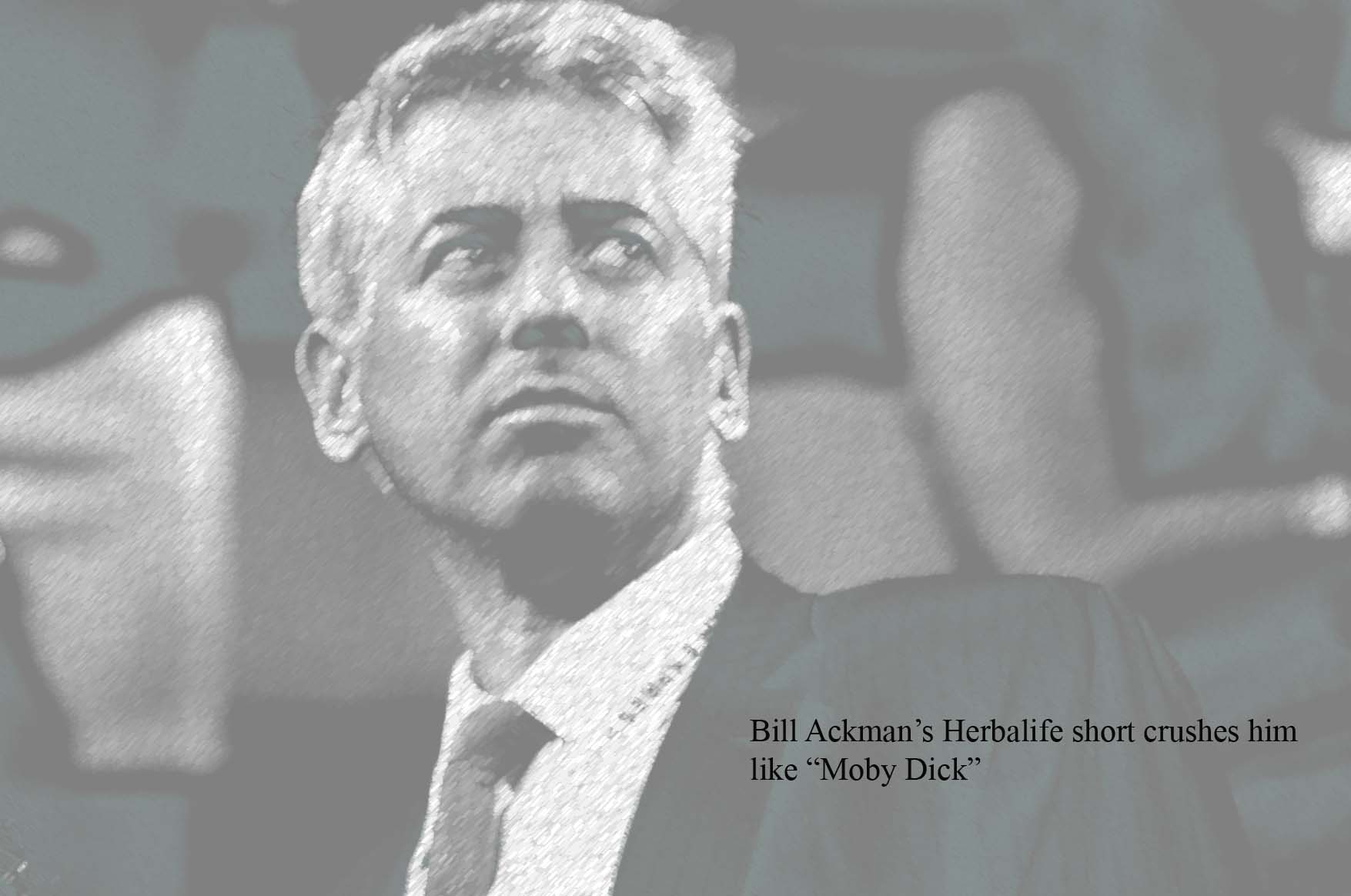 July 15, 2016- It is hard to feel sorry for an arrogant Botox-faced billionaire who did little to earn his wealth, but I am starting to feel for ole Bill Ackman (Chairman of Howard Hughes: Owner of the South Street Seaport mall at Pier 17). His epic battle against Herbalife came to an end, and he lost.
He was trying to have regulators classify Herbalife as a Ponzi scheme. Well, they did not, and announced that the company would only be fined.
As a result, Ackman's Pershing Square short position just took a beating of several hundred million MORE than what he has already lost. By all reports, he has lost billions on this folly of a trade.
Yahoo Finance reports, "Shares of multi-level marketer Herbalife jumped on Friday following a report from The Wall Street Journal that The Federal Trade Commission will not determine the company to be a pyramid scheme. Instead, the company will pay a $200 million fine and have to improve disclosures about its distributors, the report said. The story was later confirmed.
Initially, shares of Herbalife (HLF) had spiked more than 16% in the pre-market, hitting the $68 range. Those gains have since subsided a bit. The stock was last trading up about 9% at $65.
It's bad news for hedge fund titan Bill Ackman.
For more than three years, Ackman, the founder of $12 billion Pershing Square Capital Management, has been crusading against the seller of weight-loss and nutritional shakes. In late December 2012, Ackman, who first shorted the stock in the mid-$40 range, publicly declared that he was short $1 billion worth of Herbalife.
Ackman's thesis centered around his belief that the company is operating as a "pyramid scheme" that targets poor people, particularly from minority populations. His investment was also predicated on regulators, specifically the FTC, shutting the company down.: