This post has been read 1799 times!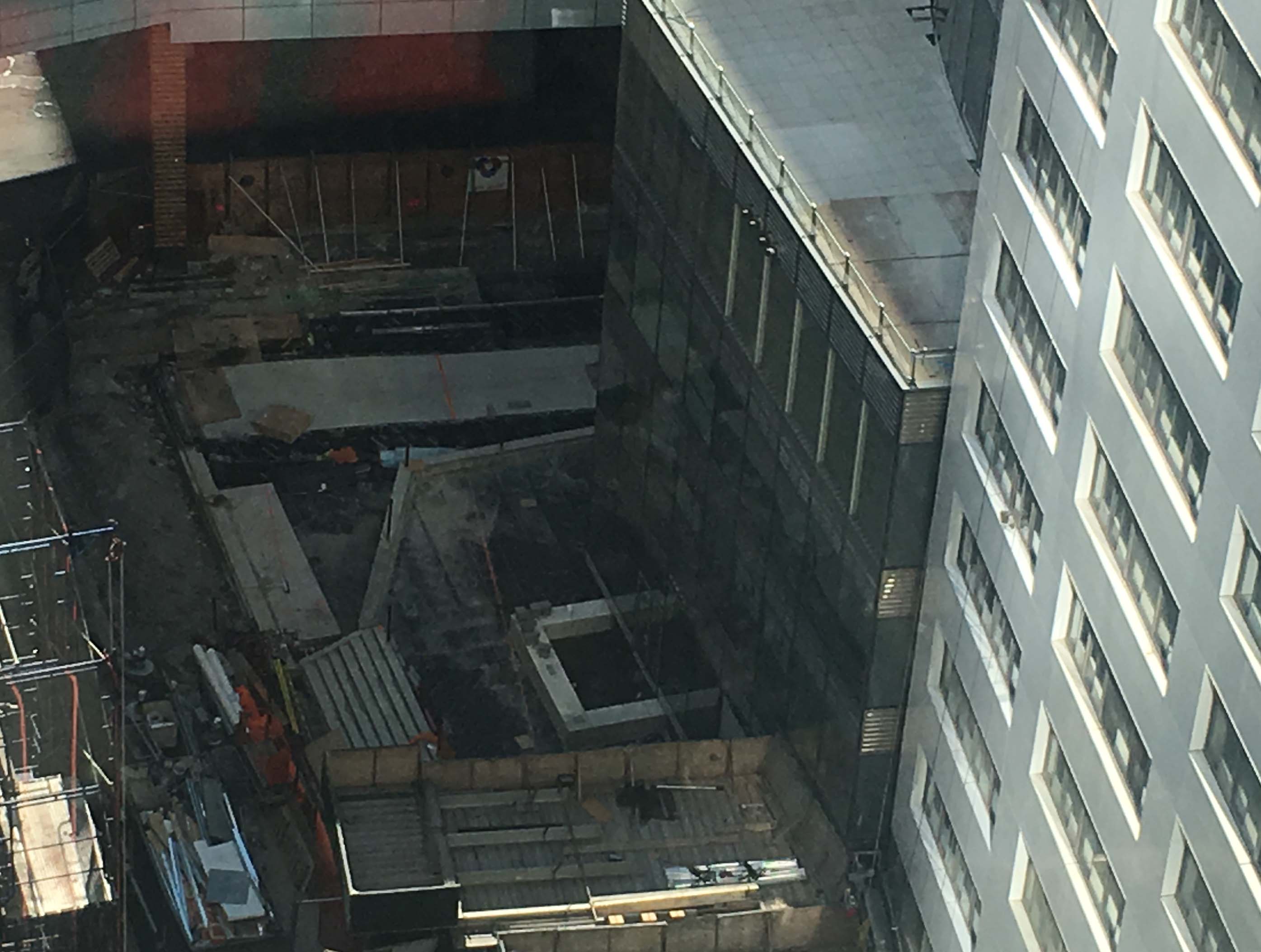 Update October 23, 2016- This is what the plaza is really looking like.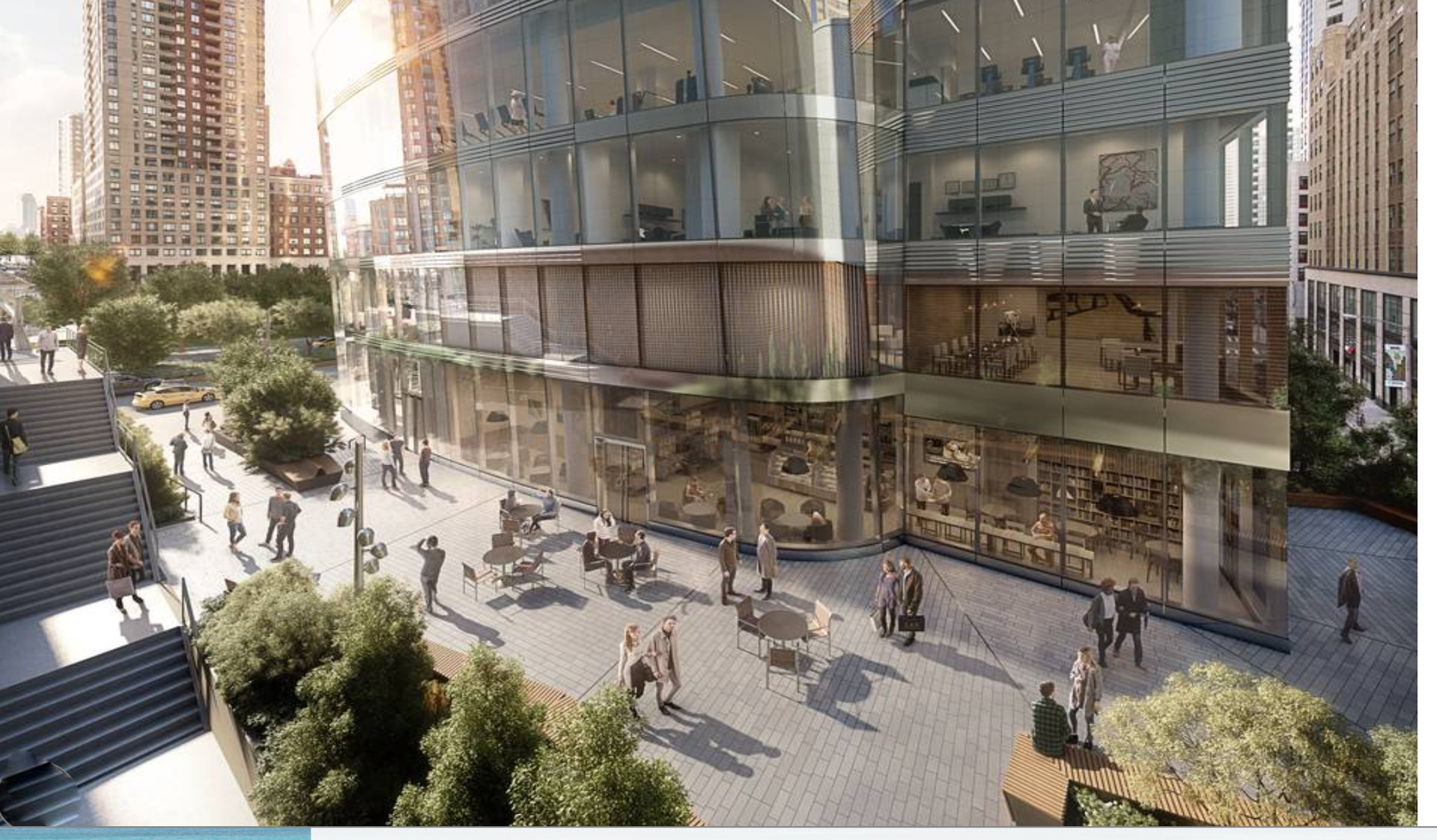 July 21, 2016- The WSJ ran an infomercial disguised as news promoting the 50 West Plaza. They called it an "Urban Sanctuary".
"The plaza, with an art gallery and a cafe with planters, tables and chairs, will become a gateway for thousands of pedestrians crossing the bridge each day, said Francis Greenburger, chairman of Time Equities Inc., and the developer of 50 West Street.
Without the plaza, the bridge would have fed pedestrians onto a narrow sidewalk next to the city parking garage. "Its design creates far more than a crossing," Mr. Greenburger said. "It creates a dynamic pedestrian environment where people want to spend time."
The plaza is located at the base of the 782-foot tall building designed by Helmut Jahn. It has curved walls that require custom built 10-foot-tall panels of curved glass. To accommodate the size of the plaza, the building bends inward near the ground.
The new bridge will have a glass roof, glass walls and curvy steel supports. It is intended to replace a temporary bridge erected in 2002 near Rector Street connecting Battery Park City to the financial district.
The Rector Street bridge was built after one pedestrian bridge was destroyed and another damaged in the Sept. 11, 2001, terror attacks. It was supposed to be in use for only a few years.
The new bridge is being built by the city's Economic Development Corporation at a cost of $40.5 million, up from an estimate of $27.5 million in 2015, city and state documents show. Construction, including the demolition of the Rector Street Bridge is expected to take about two years.
The bridge, with engineering by Weidlinger Associates, now part of Thornton Tomasetti and design by WXY Studio, takes a different approach than some of the boxy bridges across West Street, which look like row of railroad cars parked over the roadway."