This post has been read 673 times!
June 17, 2018- by Steven Greer
When I moved to New Albany, I told the mayor that the main street of shops needed a good coffee shop and ice cream parlor in order to get foot traffic. It had only Starbucks and some crappy restaurants.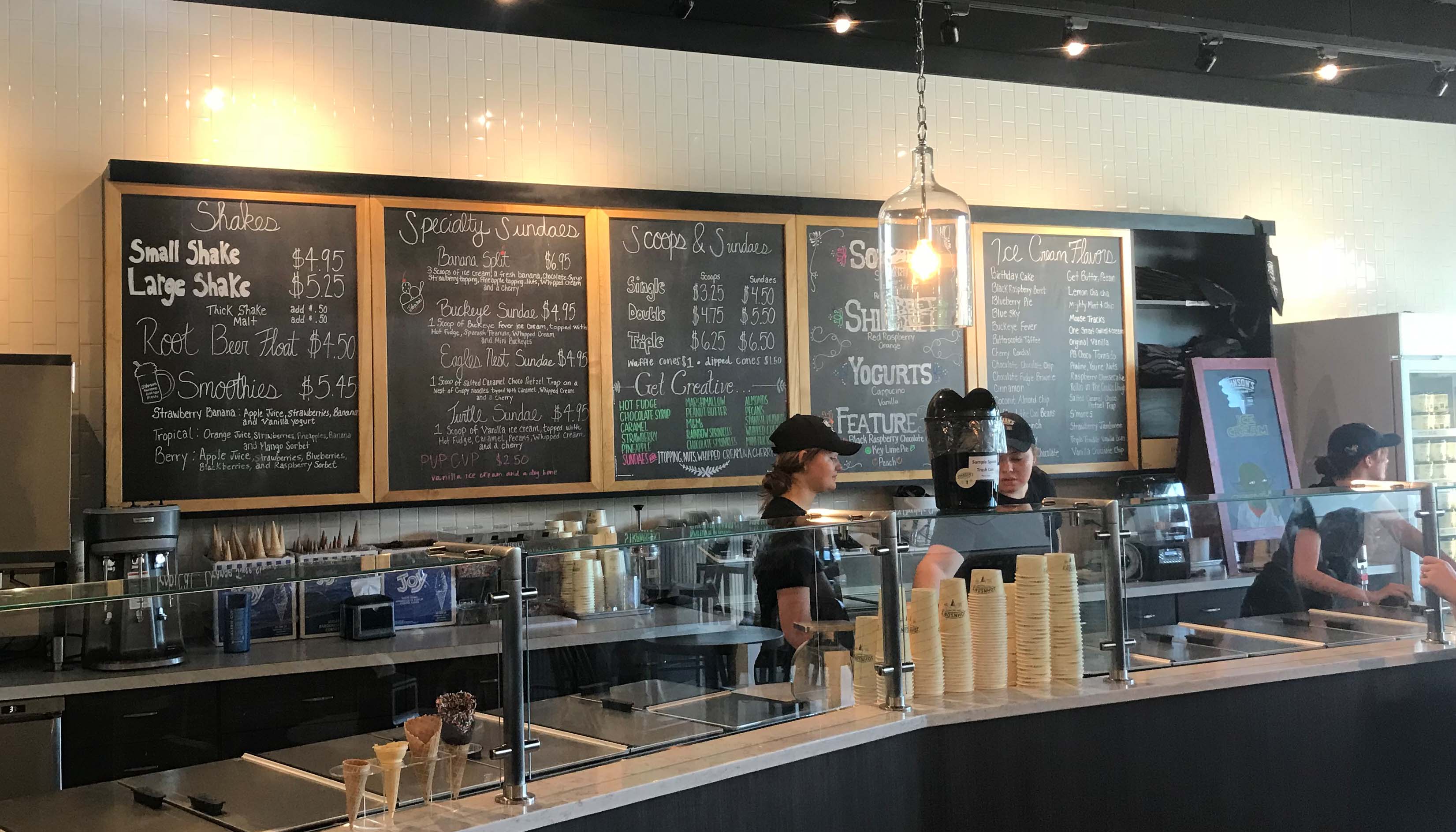 The area is dominated by McMansions and unsocial people who drive everywhere. It was creepy how little I saw humans.
Well, they have built some more buildings and I have noticed that my suggested tenants are moving in. A Fox in the Snow coffee is opening soon, along with a wine and food shop. In May, Johnson's Real Ice Cream opened.
There are only three Johnson's store, unlike the big chains of Jeni's or Grater's. The first one opened in 1950 and has been family operated for 67-years. Each batch of ice cream is handmade.
I tried the chocolate malt shake as a test of quality, much like the French fry is the tell tale for a restaurant. It was flavorful and not overly blended. I approved.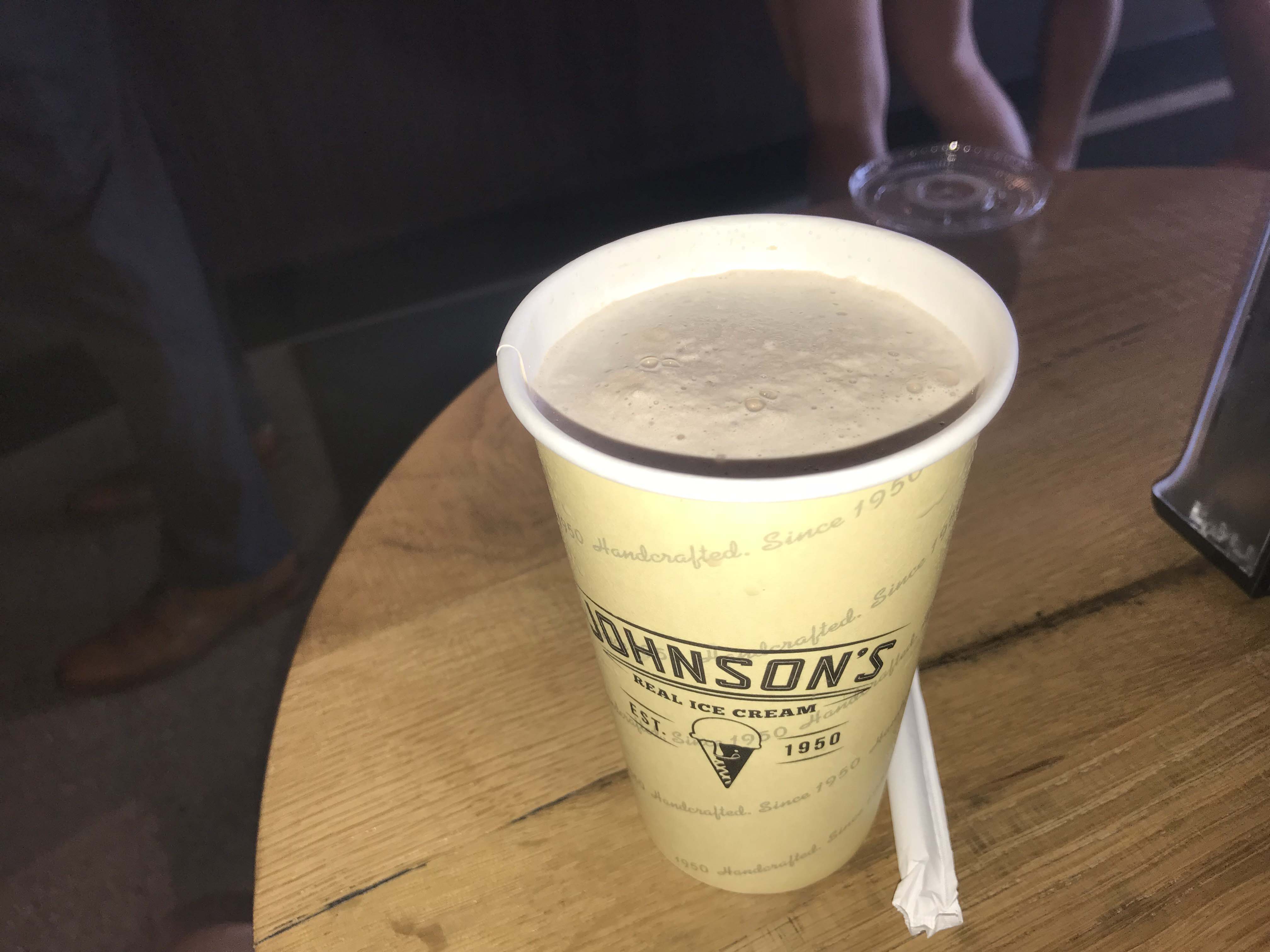 I then took home a Turtle Pie, which is coffee ice cream with caramel, chocolate, and pecans on an Oreo cookie crust. It was very good too.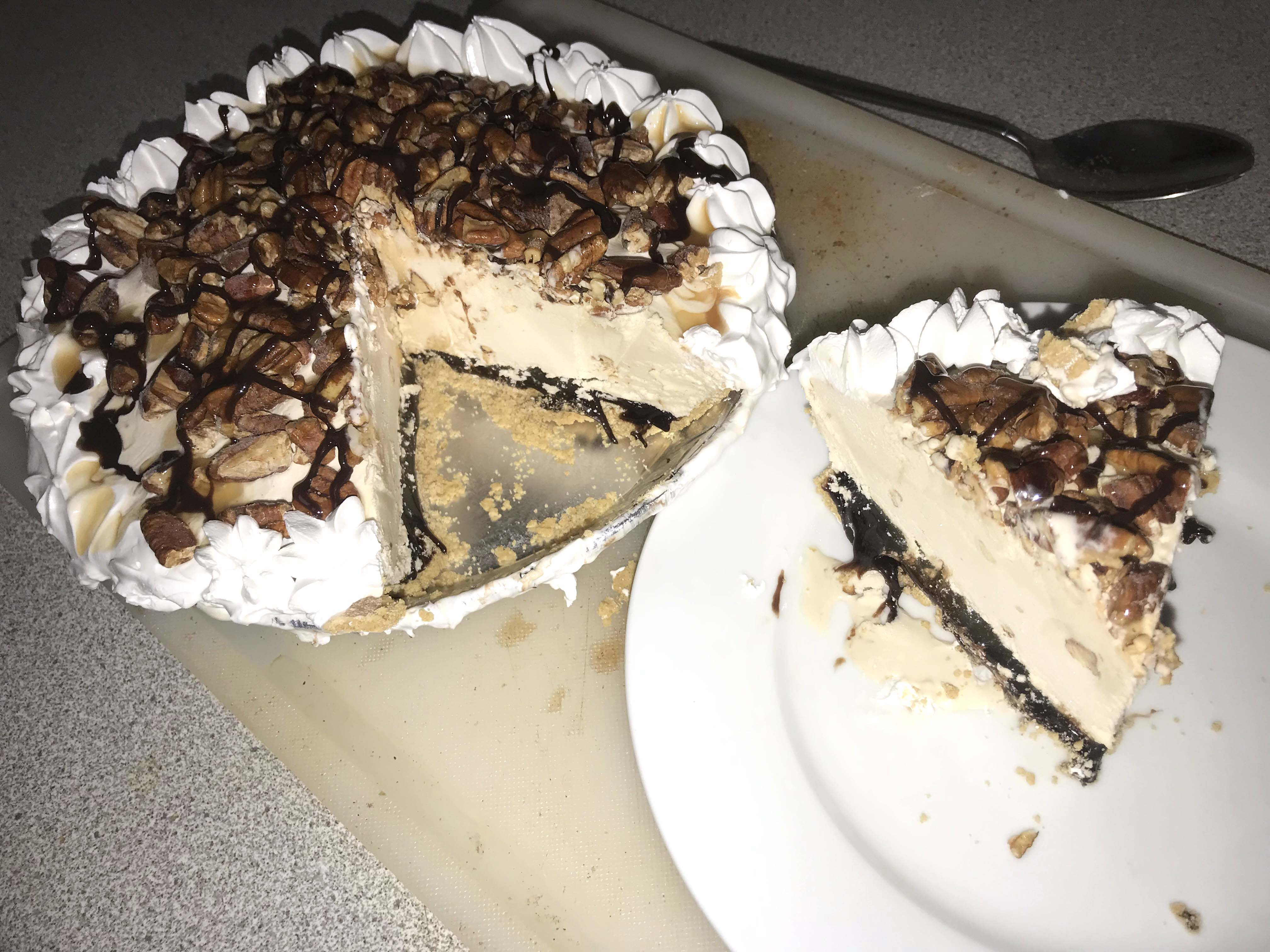 I will go back and tell you about the banana splits and sundaes.