This post has been read 2095 times!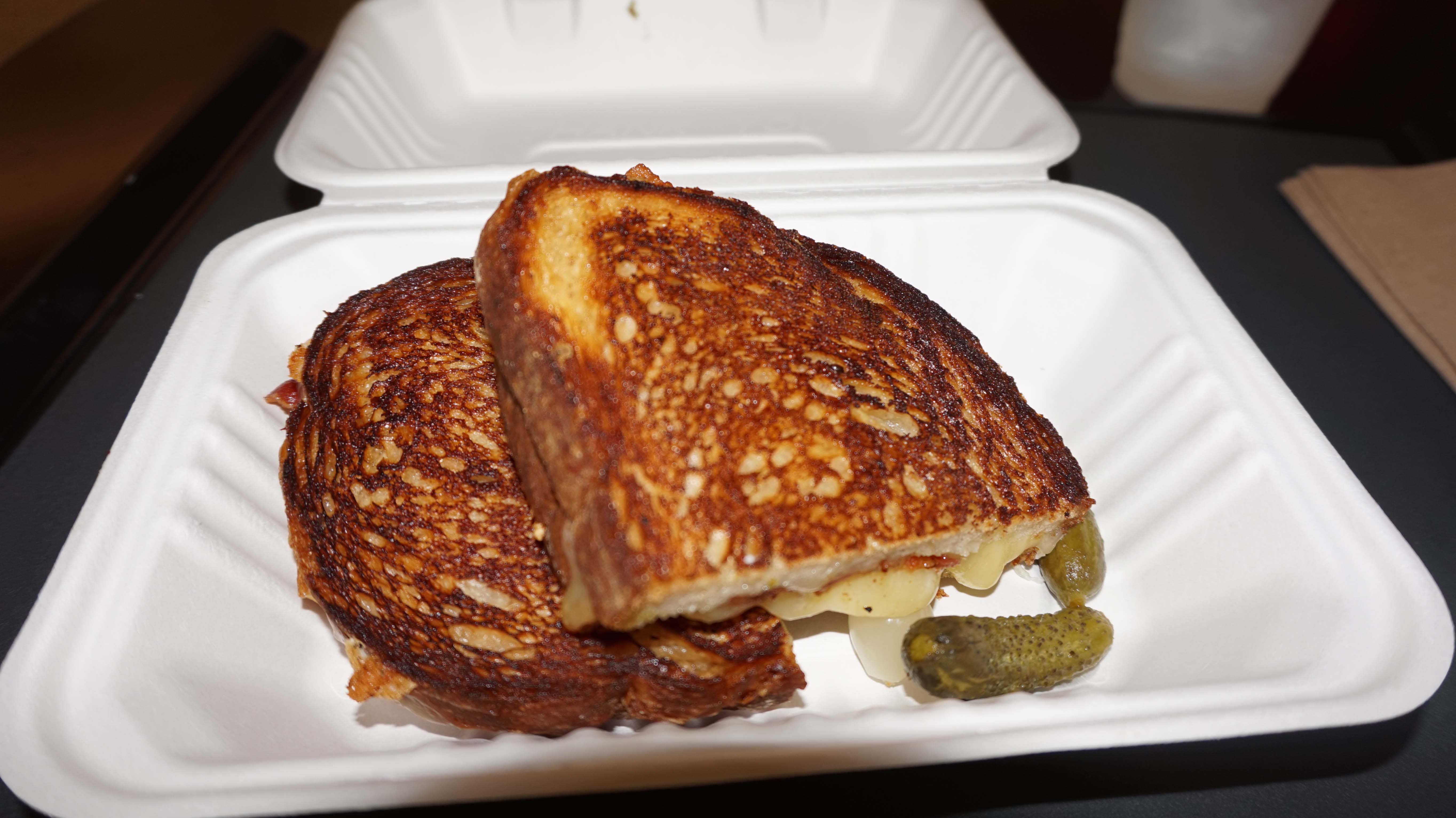 Update January 23, 2018- The Hudson Eats location closed, after we gave it a bad review, and is now a David Chang Fuku chicken sandwich shop.
Sadly, we have few good things to say about that chain  as well. The Shake Shack chicken sandwich is much better.
July 22, 2014- By Steven E. Greer
I was bored and decided to try Little Muenster in Hudson Eats. This is the specialty sandwich shop that claims to have great grilled cheese. Grilled cheese is cheap comfort food, but they charge premium prices, which is why I have never tried it before. But for the sake of reporting, I relented and paid $12 for a sandwich that costs $0.99 to make.
I was hoping to find an excuse to rave about Little Muenster, because they are getting very little business. However, I am sad to say, this was the worst sandwich that I have had in recent memory.
The bread tasted rubbery and as if they did not use real butter. The cheese was tasteless glue. The bacon I added on was covered up and also had no flavor.
Ranking Little Muenster with other fast food sandwiches, I would make this list:
1. Wendy's gourmet hamburgers
2. Big Mac
3. Arby's
4. Burger King
5. 7-Eleven hotdogs
6. Chicken McNuggets
7. Taco Bell faux tacos
8. Little Muenster grilled cheese
By the way, none of the tables near their shop were fit to sit in. They all had large amounts of old food left over from previous diners. Brookfield is really dropping the ball here with the maintenance of this food court.