This post has been read 1748 times!
Update April 28, 2018- I feasted again at Nobu. This time, I ate downstairs with the grownups.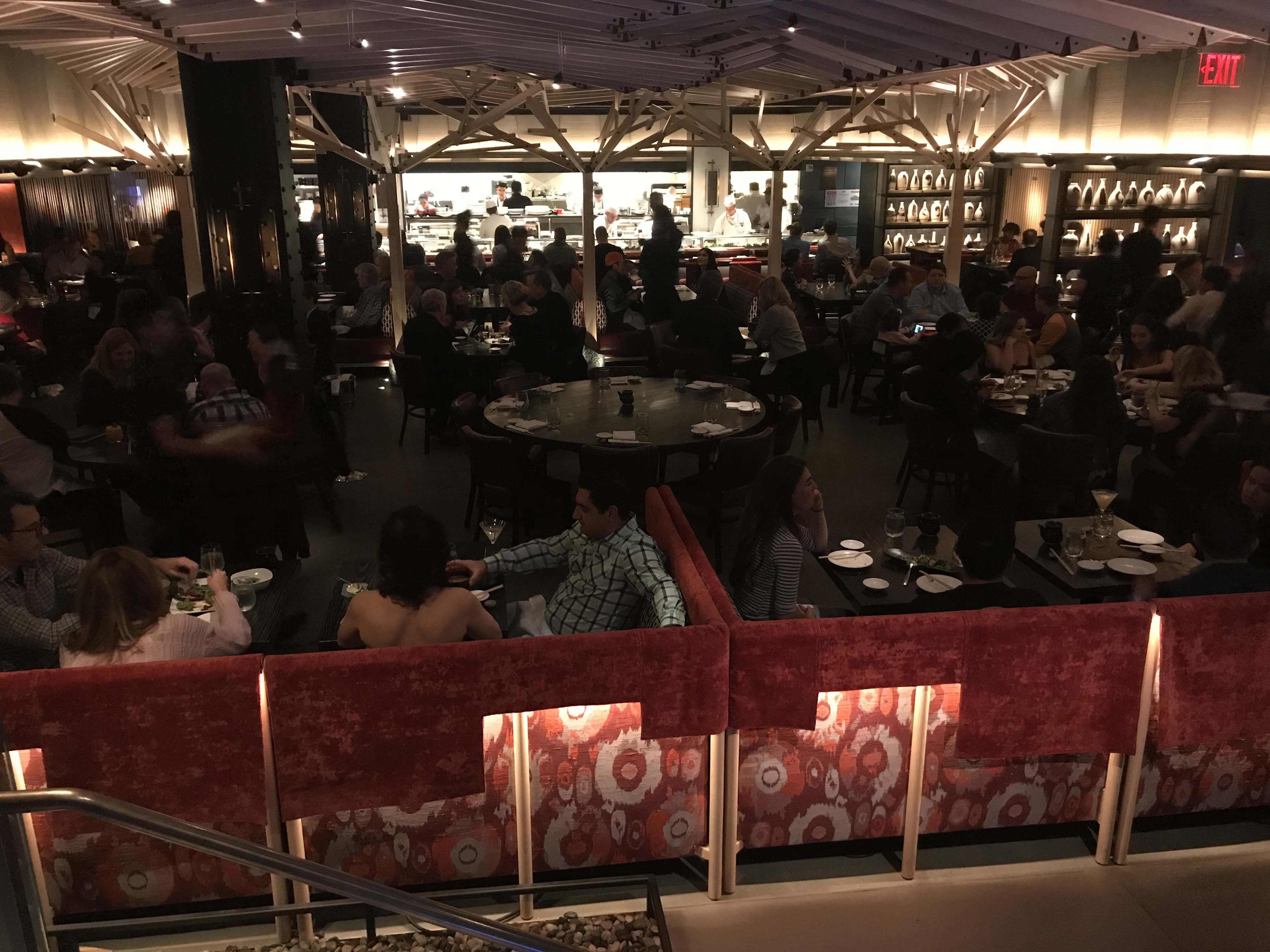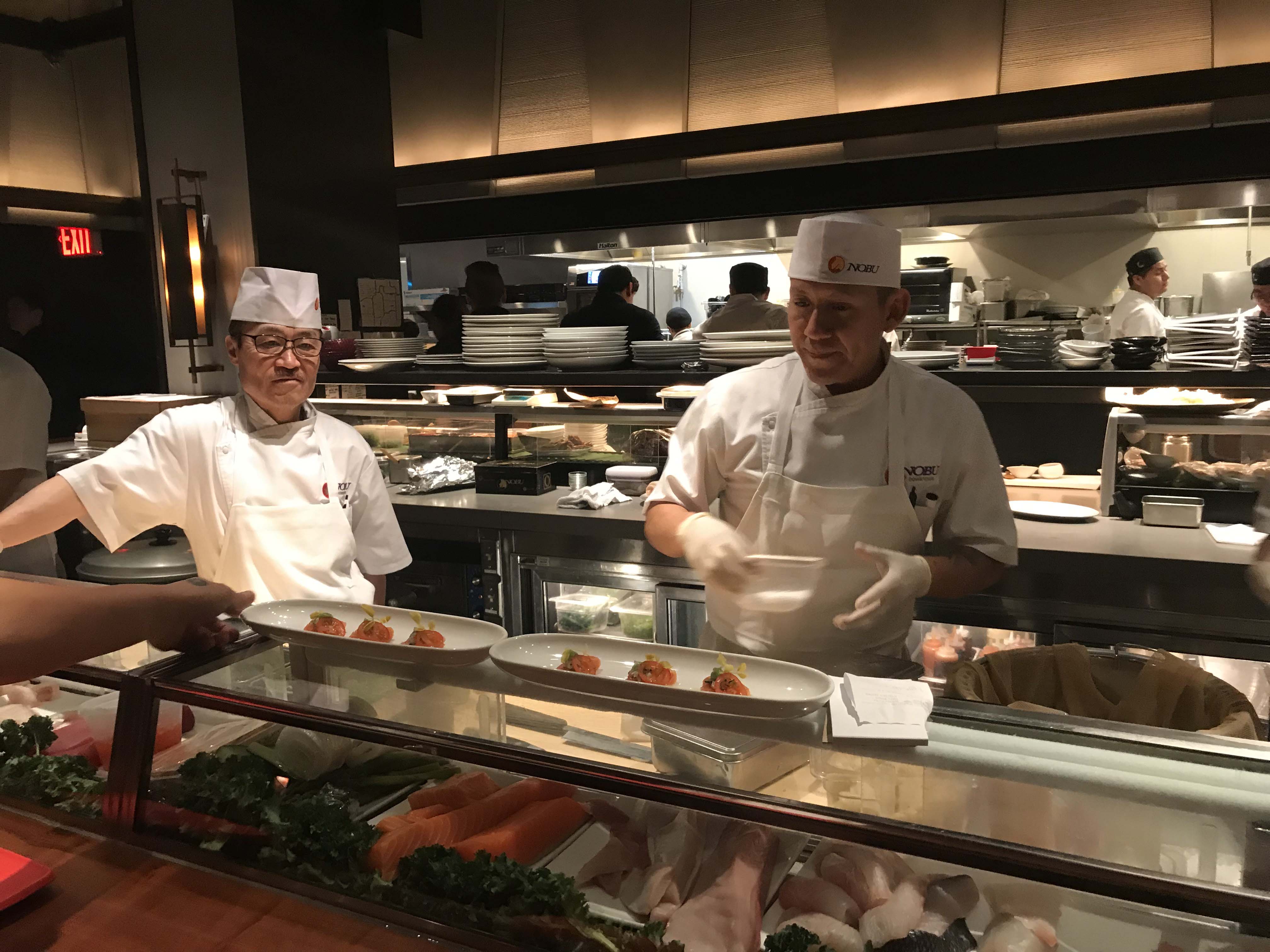 The sushi, soup, and teriyaki were still great. Something they do with the rice makes the sushi tasty. Most sushi has no taste.Su shi is all about the rice.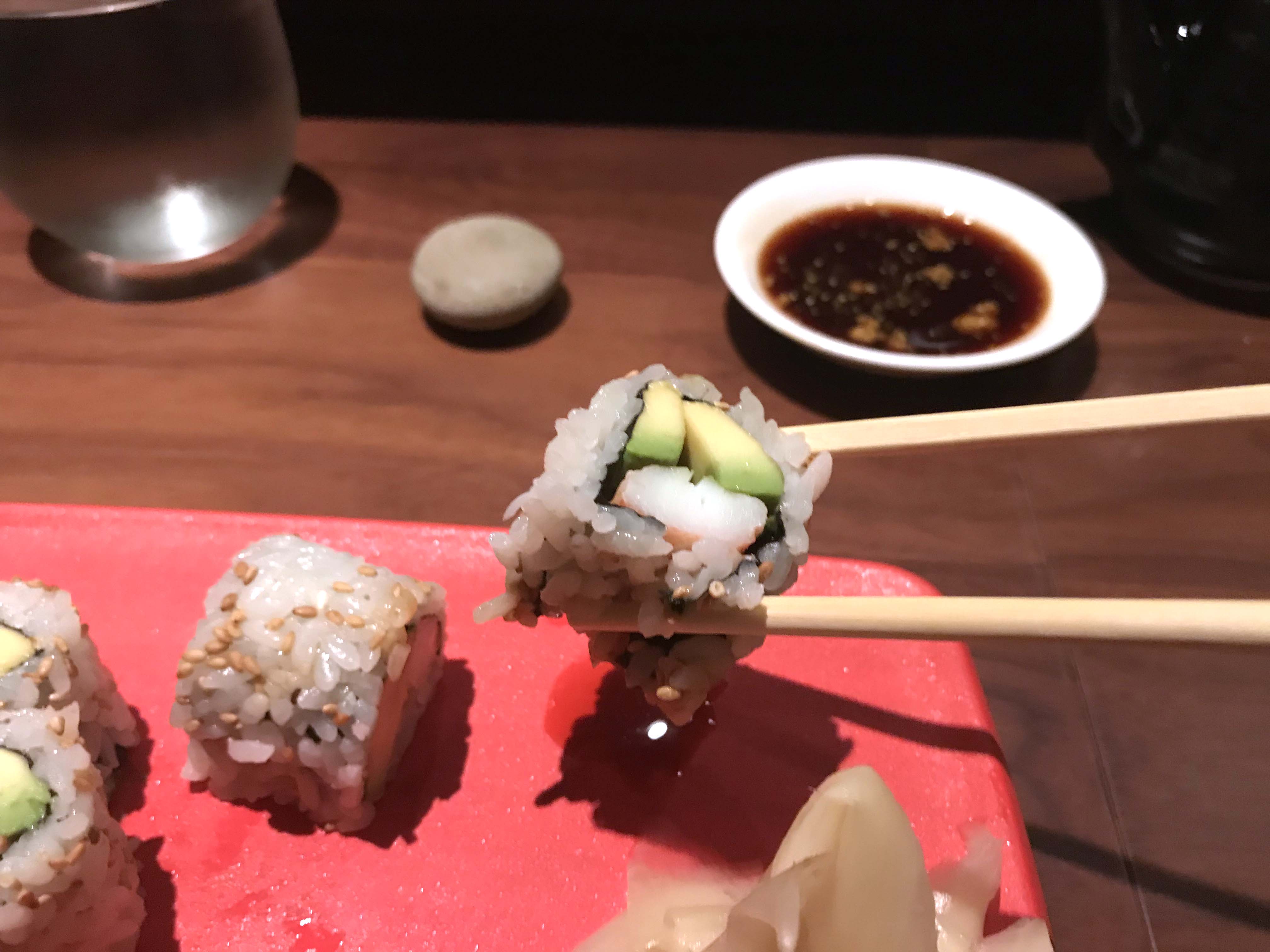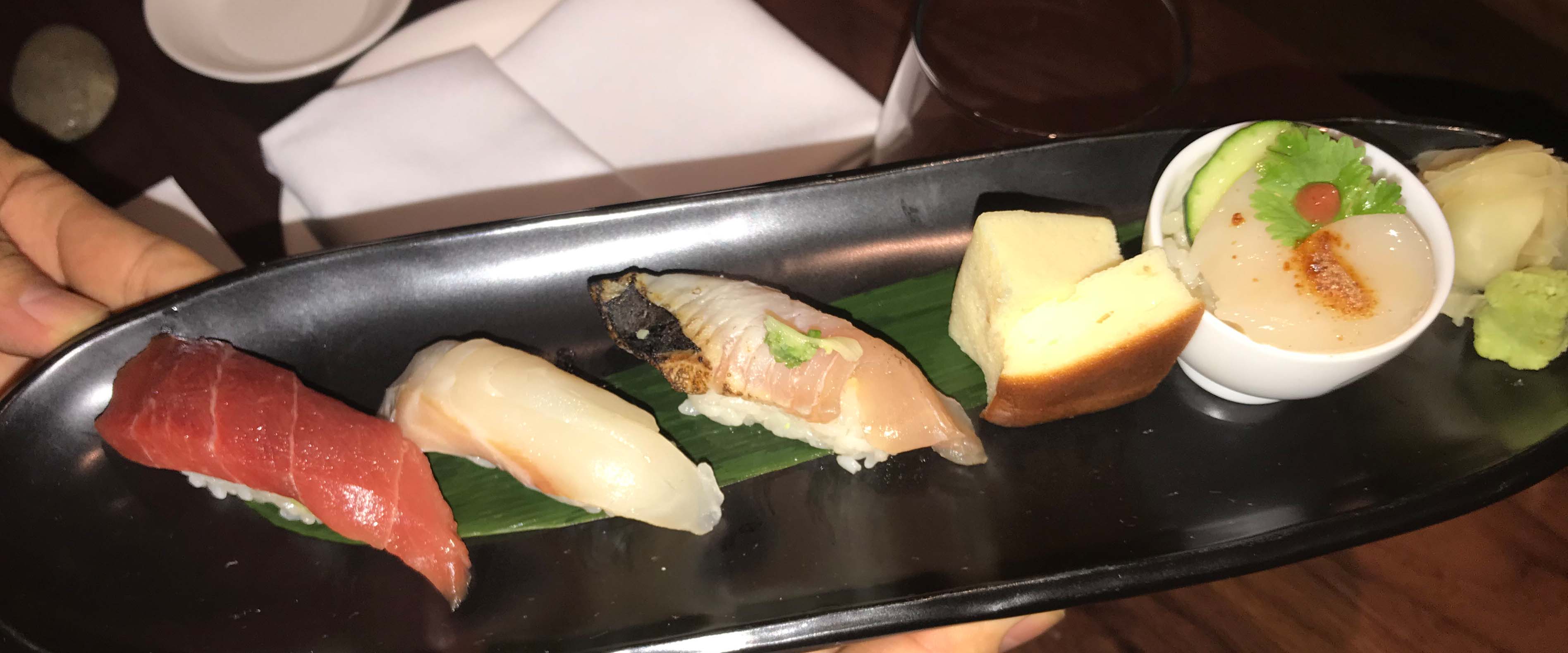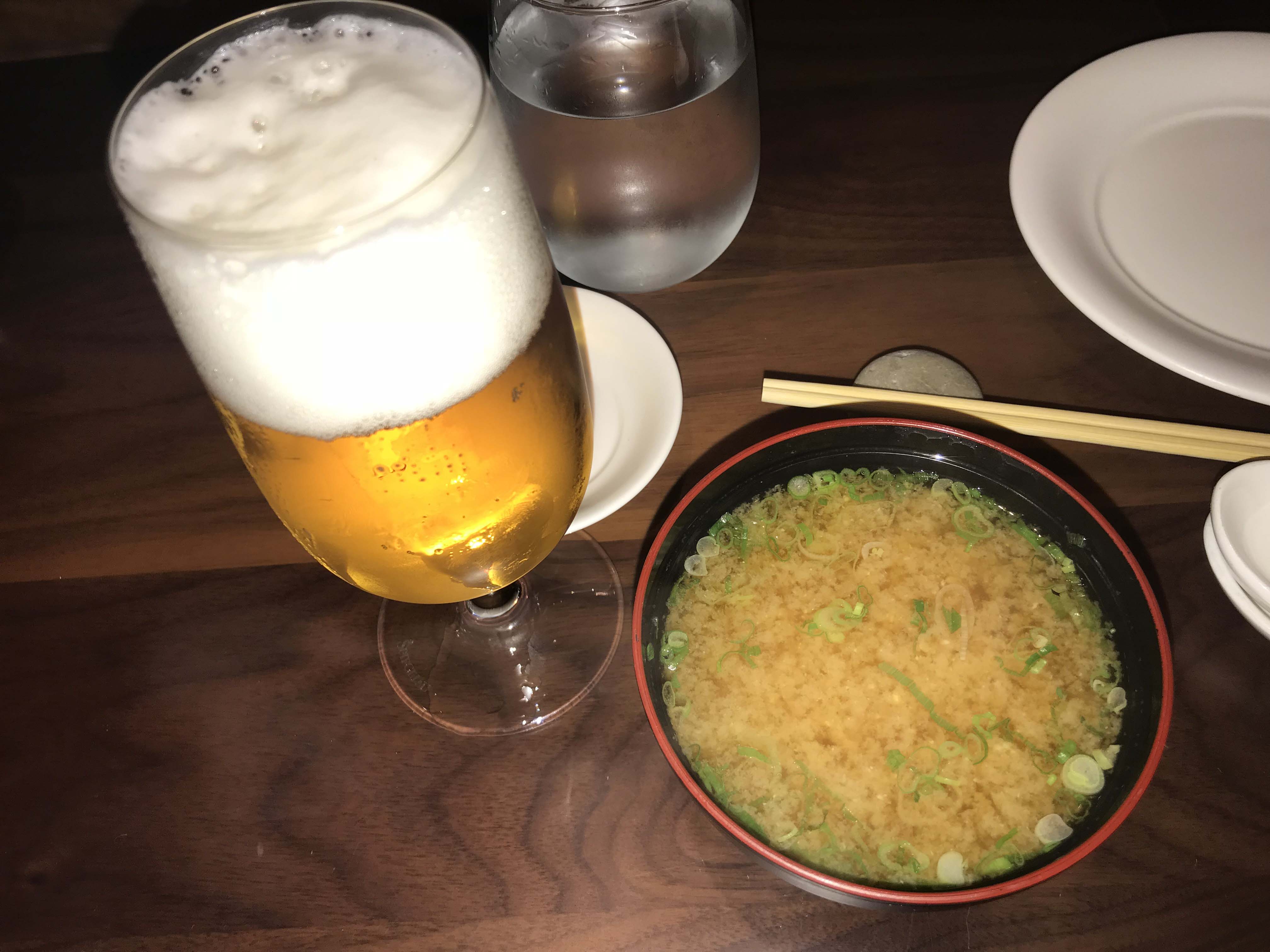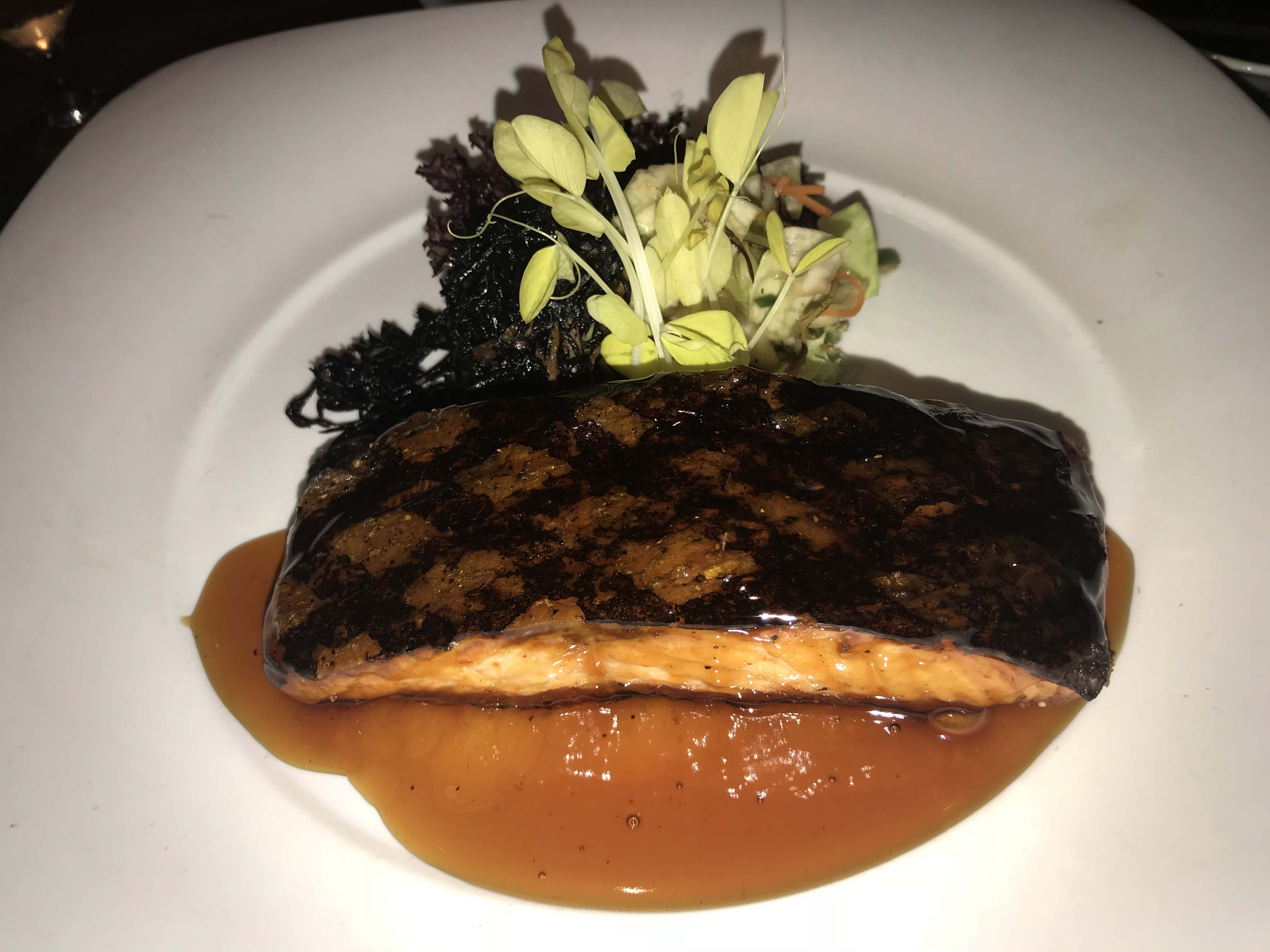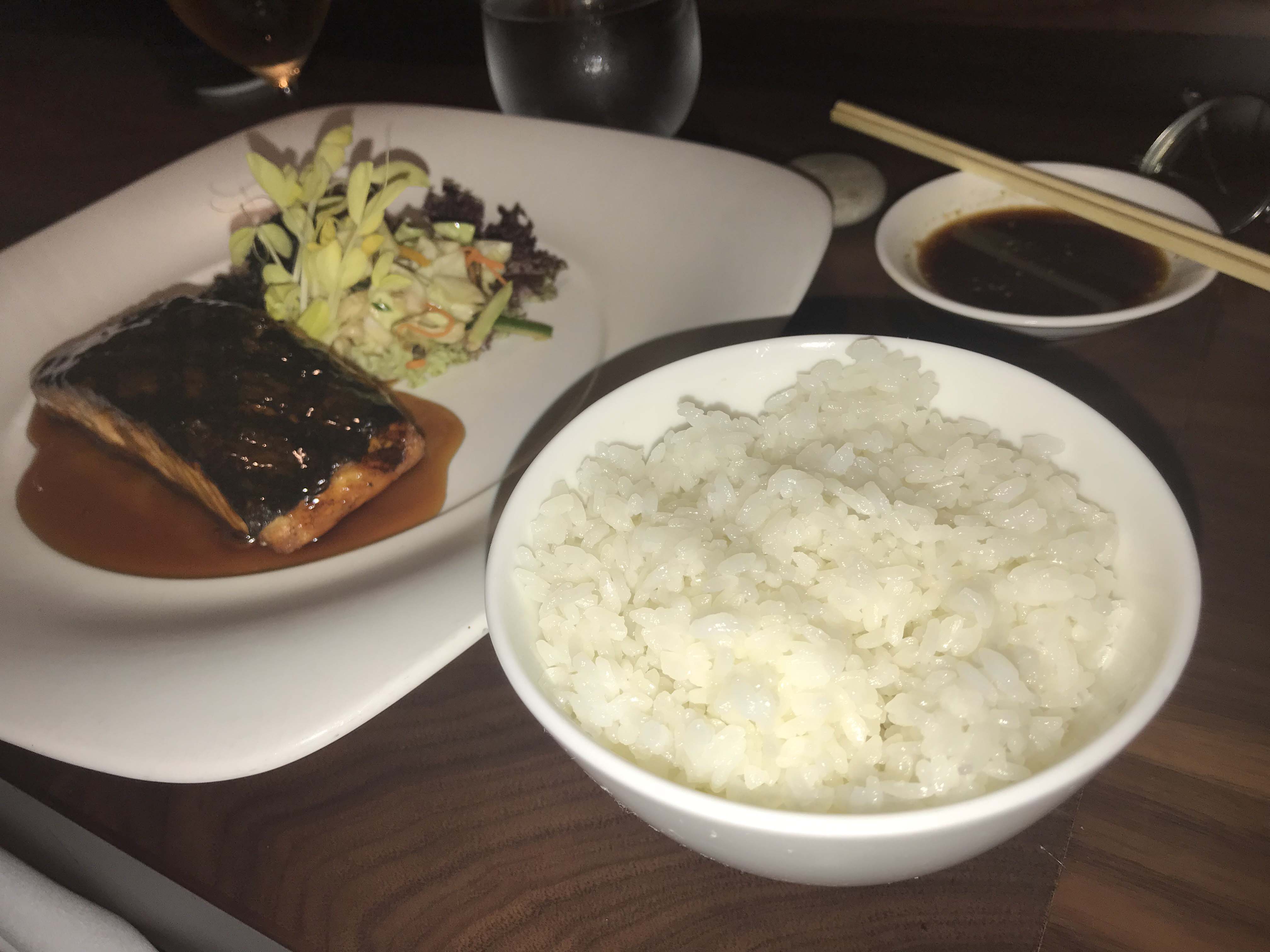 August 6, 2017- by Steven E. Greer, MD
Just around the block from my Beekman Hotel is the new Nobu at 195 Broadway, in the AT&T building. The Rockwell Group did a nice job on the design.
Upstairs is just the bar. It is not the dining room. It all makes sense now. I was a bit confused by peaking inside the windows during construction. Downstairs is a classic fine-dining New York room with an open kitchen.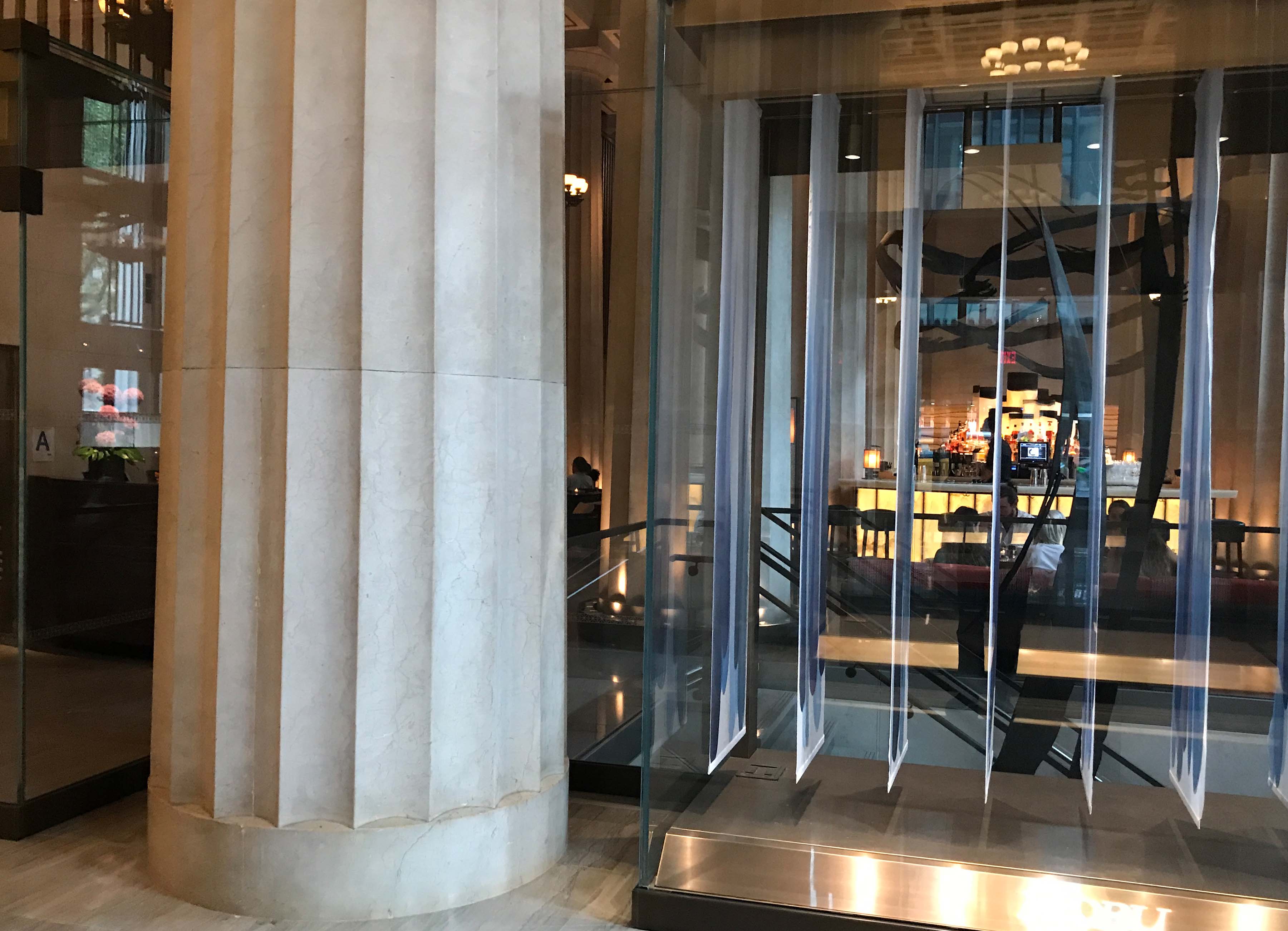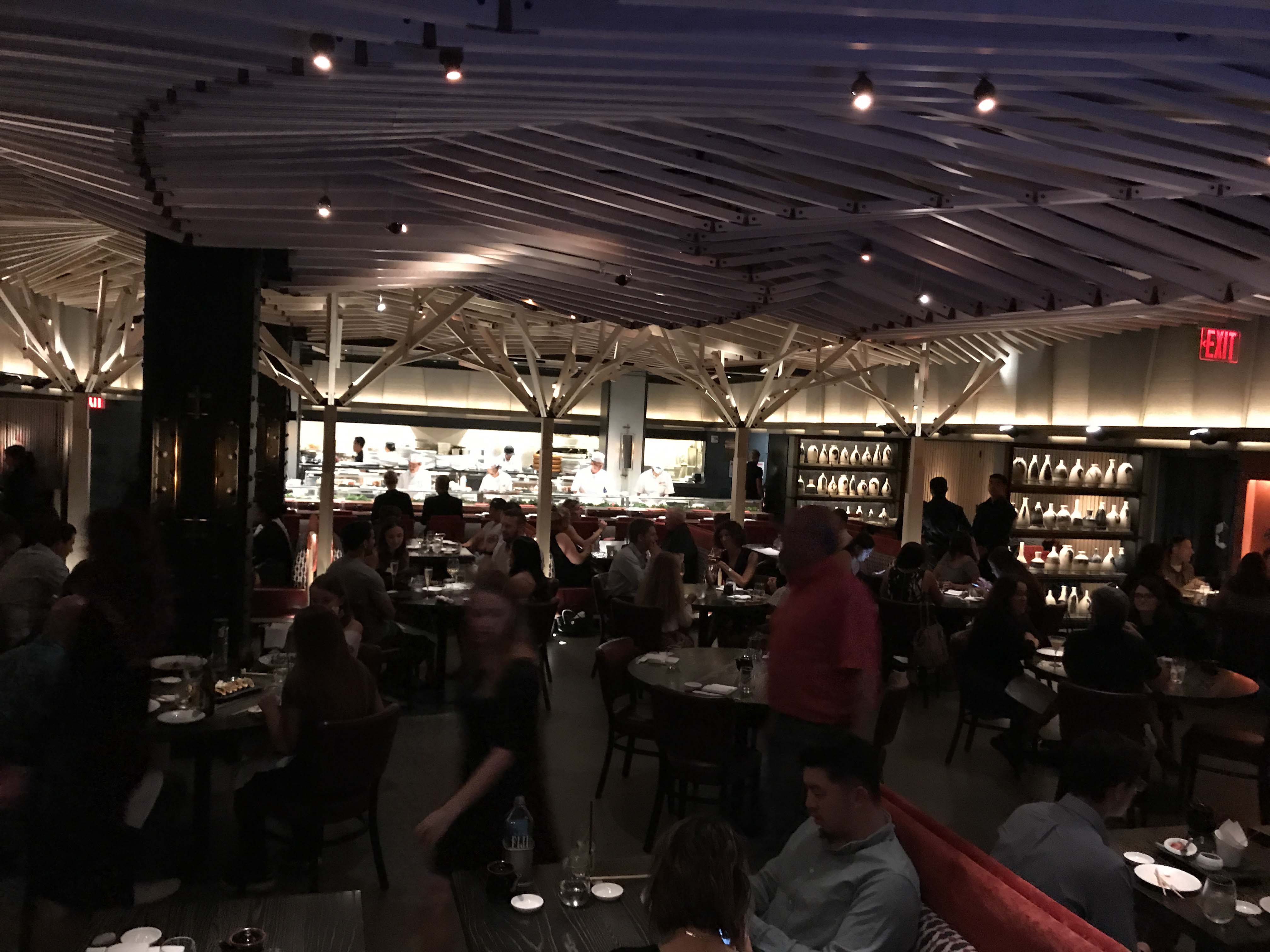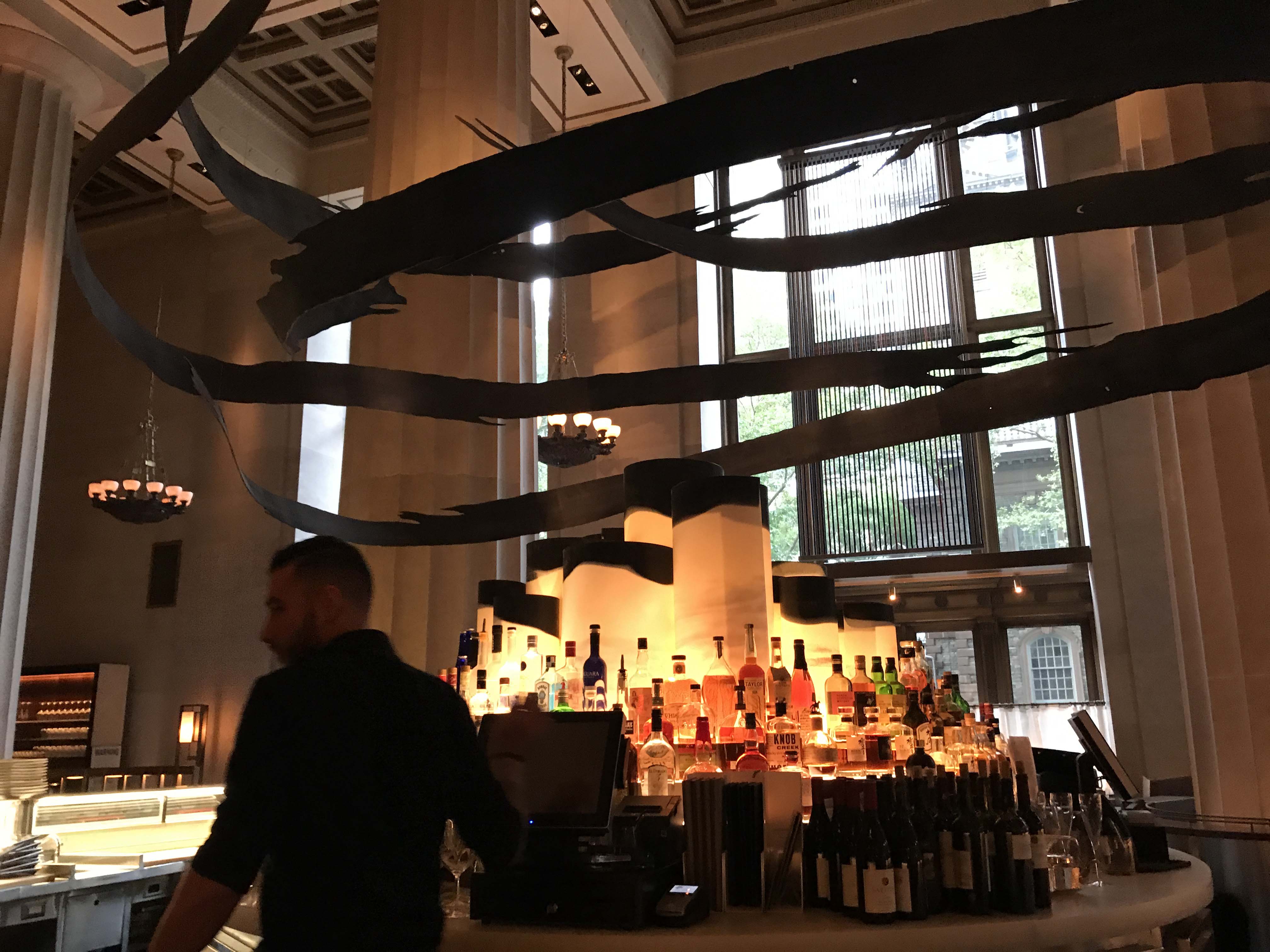 If you are a table of one, you have to eat at the tables or bar upstairs. I actually prefer that because there is much more social interaction. I sat next to an attractive blond with nice legs who knew about the restaurant scene. Our bartender was excellent.
I ordered my usual fake sushi combination of shrimp tempura and California roll.
Then, they brought me a complimentary entrée of seared tuna over truffle mushroom sauce with hot pepper. It was excellent.
My main entrée was the salmon teriyaki. These hot entrees are what made Nobu famous in the 1990's. They are still great. It really comes down to the sticky rice and plating, along with Nobu's sauces.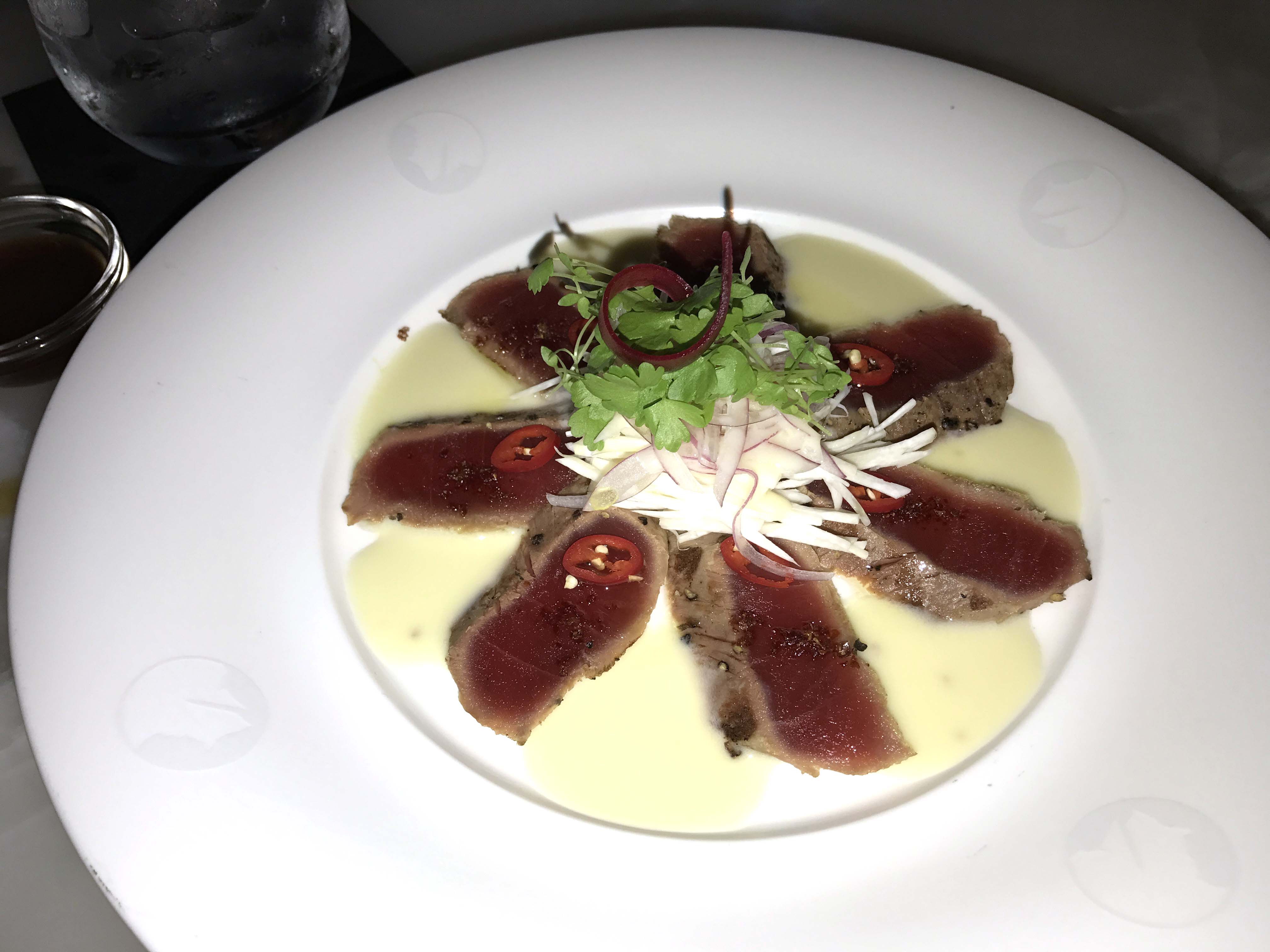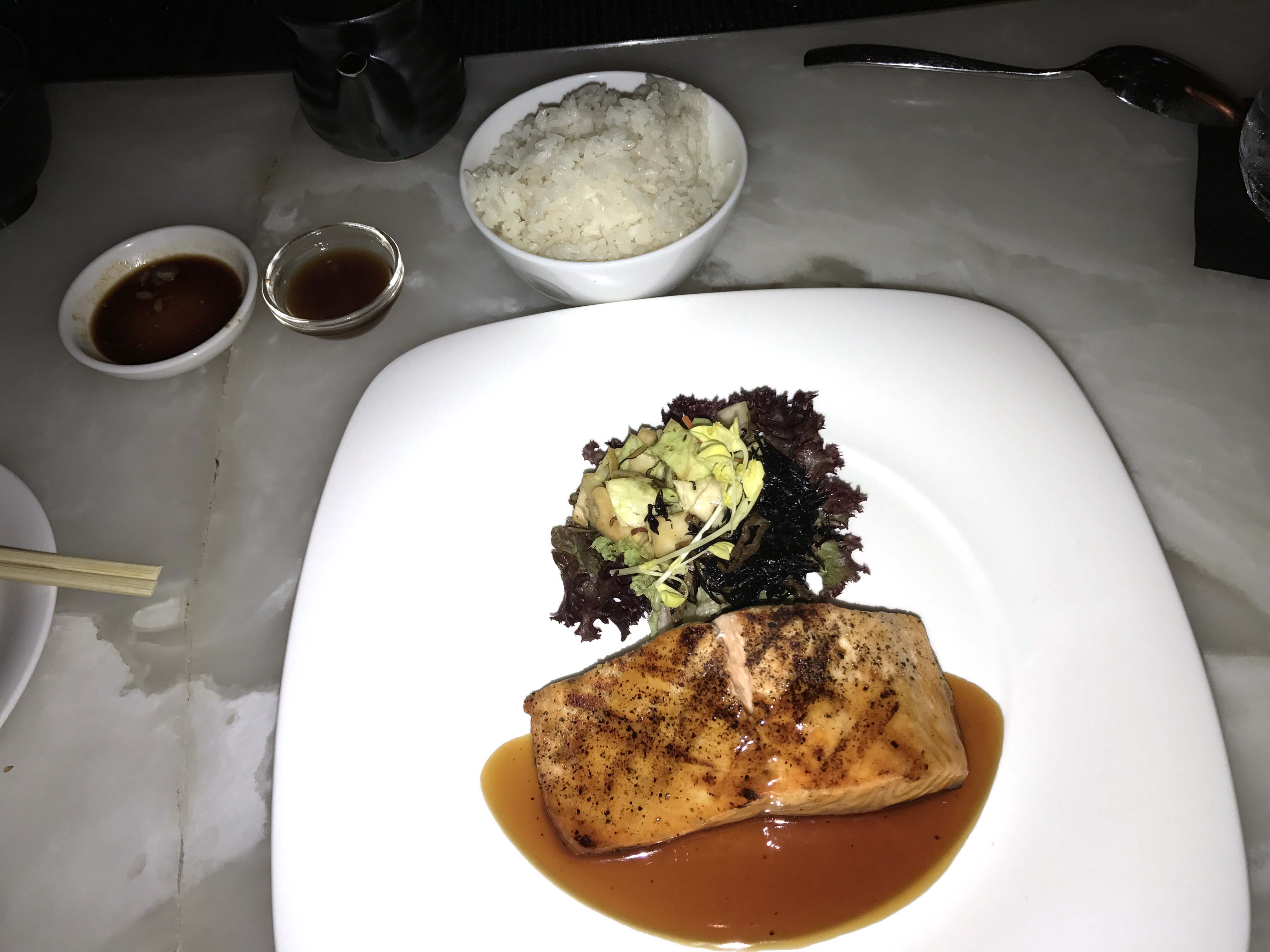 After the meal, the bartender gave me a free course in how to select and inspect wines.
The prices are reasonable for New York standards. I highly recommend this new Nobu. I did not like the Tribeca location. This one is better, by leaps and bounds.