This post has been read 808 times!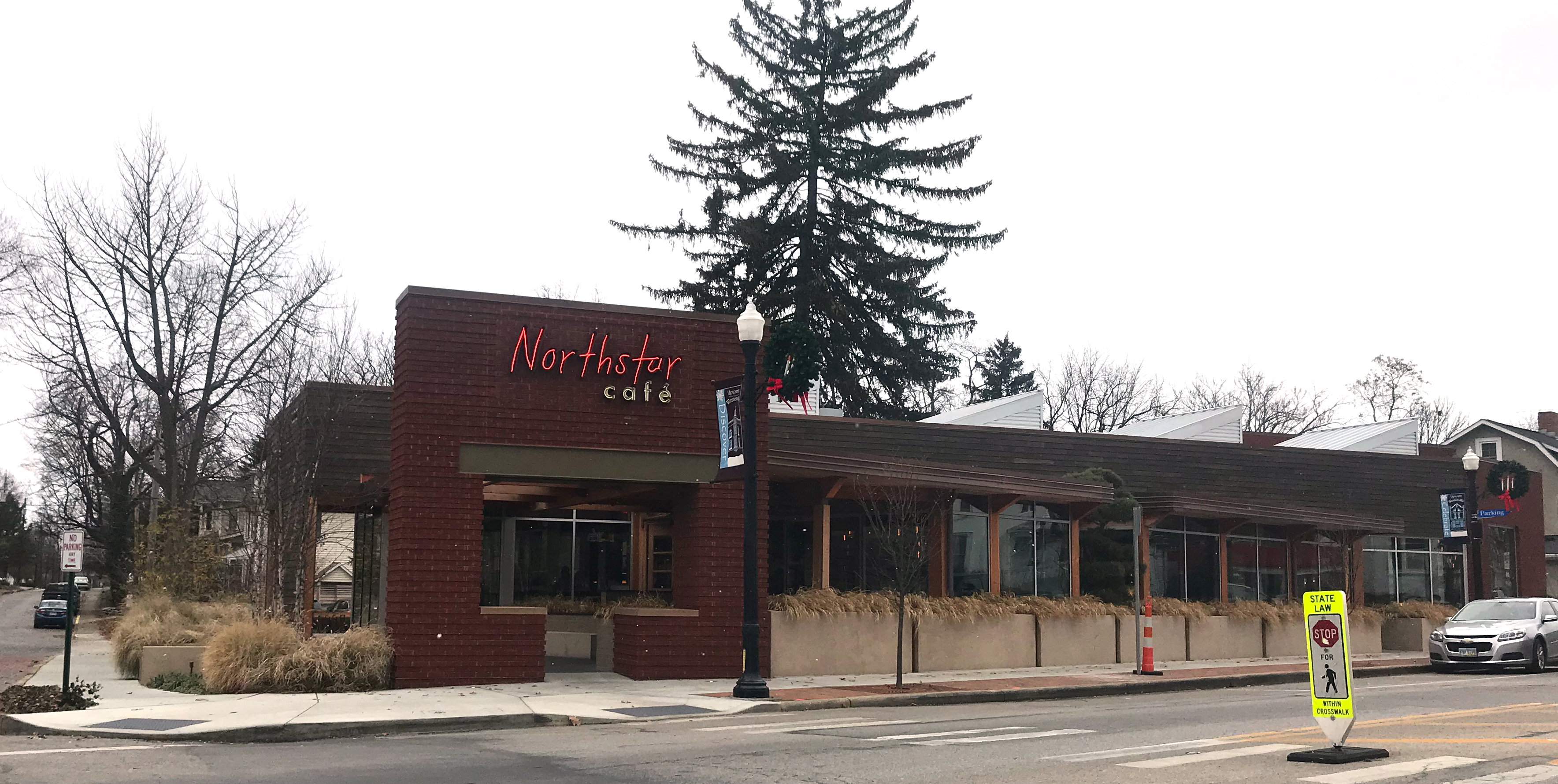 December 8, 2017- by Steven E. Greer
I discovered the quaint college town of Westerville as I drove to a golf course. Otterbein College is located here. Unlike the sterile humanless neighborhood of New Albany, this town has real foot traffic and restaurants.
I decided to eat at Northstar Café because I had read good things about their emphasis on quality and fresh ingredients. I will have a full review later, but I can tell you now about the cheeseburger and hot chocolate.
I try the basic entrees at a restaurant first. I can tell a lot about a place based on simple things, such as cheeseburger and fries.
Northstar nails the cheeseburger, in my opinion. I prefer the soft classic sesame seed bun and beef patty that is not too thick or spicy. In New York, I love the El Vez and Upland burgers. Northstar serves the same thing, with high quality Niman Ranch brisket and chuck, ground in-house.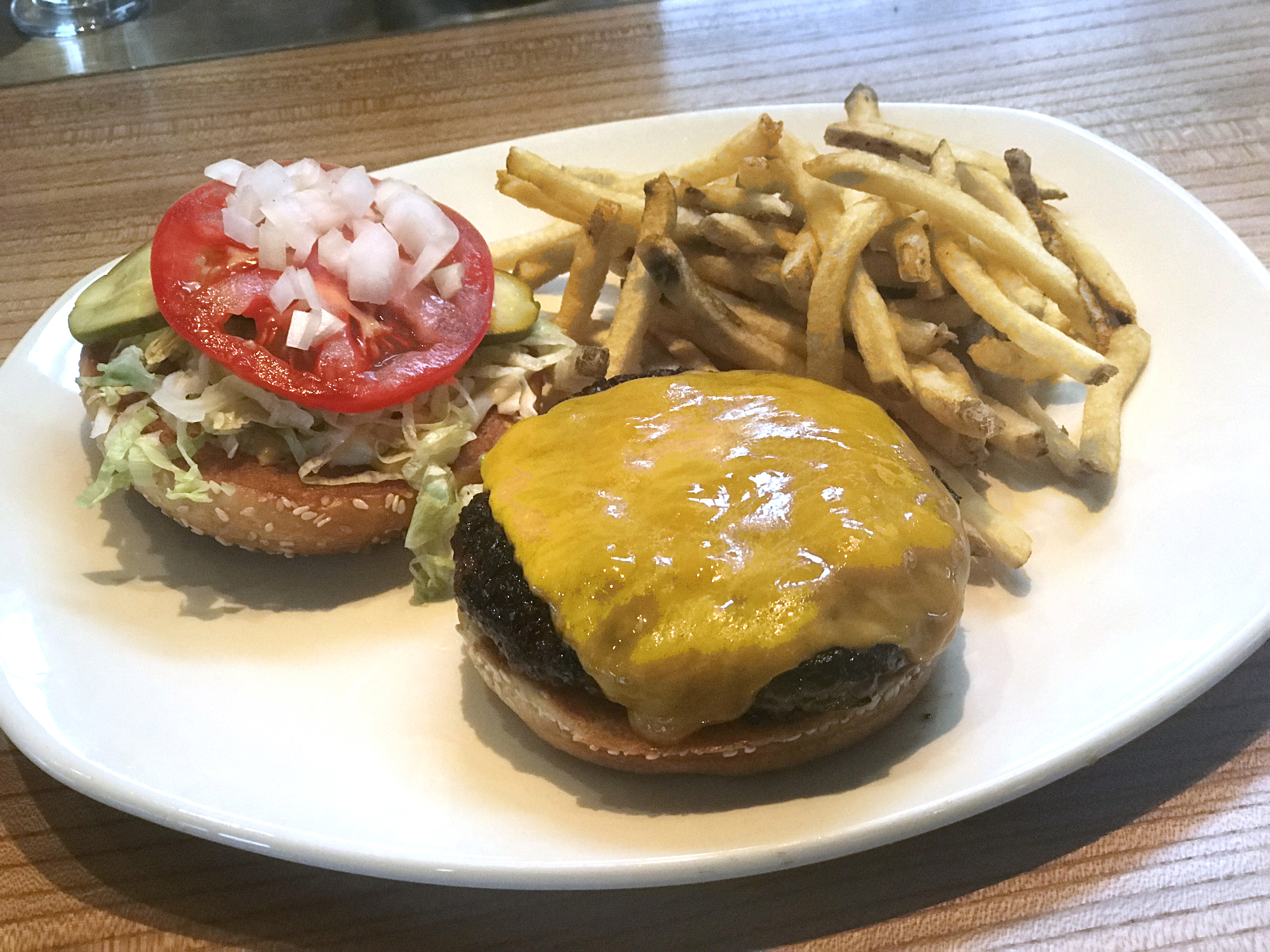 I was sitting at the well-designed bar conducive to eating when I saw them grinding fresh blocks of chocolate to be used for hot chocolate. I ordered one. The in-house whipped cream and other spices make this a real treat.