This post has been read 1293 times!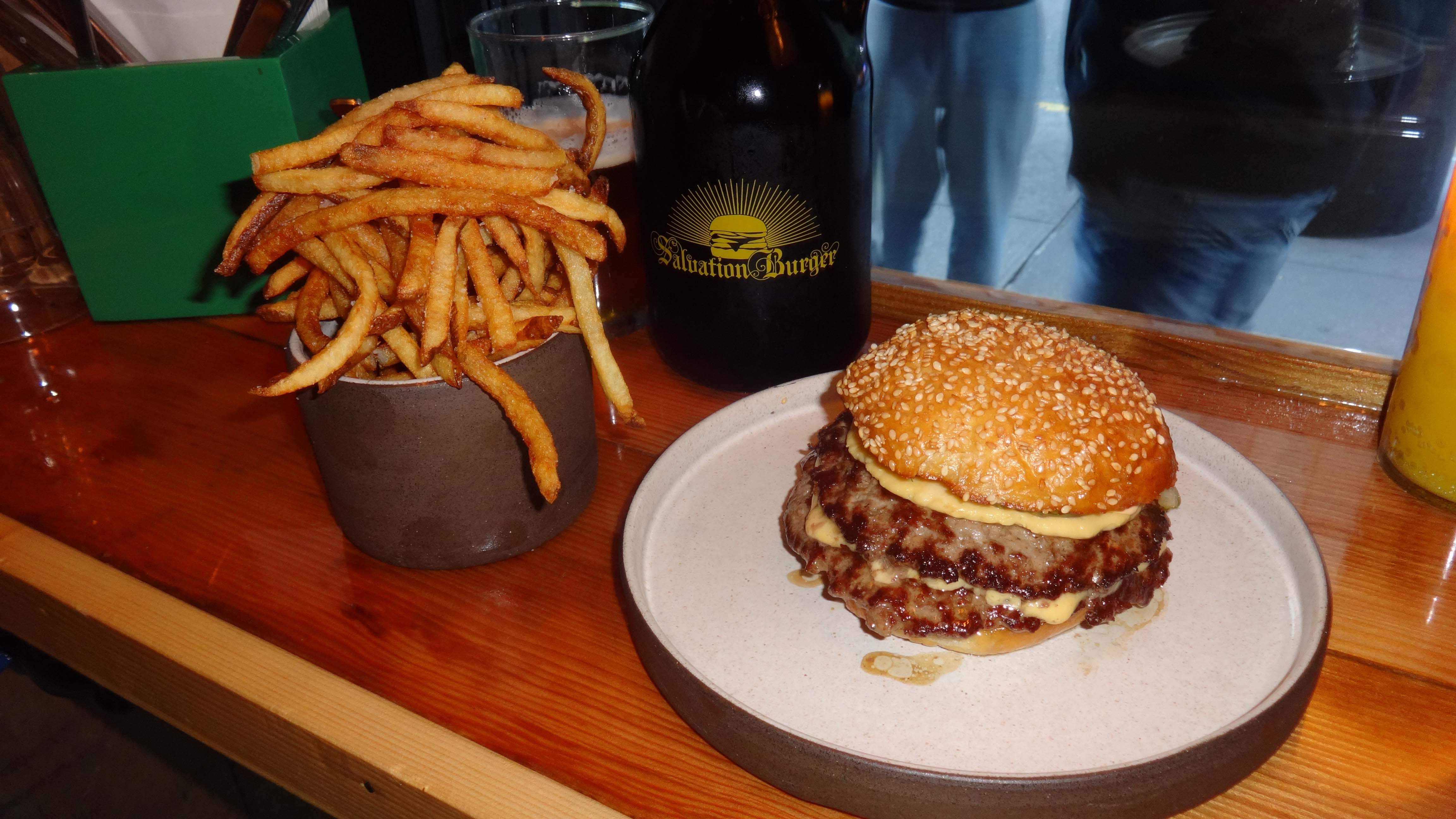 May 1, 2016- by Steven E. Greer, MD
Salvation Burger is the new "better burger" joint opened by The Spotted Pig team of Chef April Bloomfield and ex-music producer Ken Friedman. It's in Midtown at 51st and Second Avenue (not Third Avenue as Google maps thinks).
They serve just hamburgers and hot dogs (ripping off Shake Shack), and fried fruit pies (ripping off McDonald's). The "Classic" burger is an attempt to make a better Big Mac, with two beef patties and a "special sauce", and it fails.
The "made in house" American cheese or the special sauce, I am not sure which, was too much. The patties were too greasy. The sesame seed bun was good, but that is about it.
The French fries were also too greasy. They arrive in classic Fancy-New-York-Chef pretentious piles that are too large for the container and fall out onto the bare tables.
The dining experience is the worst part. Much like the Fuku chicken concept, Salvation packs you in like sardines. The "waiters" are too few. In my case, I ate the entire hamburger before she arrived, so I had no water to drink.
The salt in the wound is the price. These stupid fast food cheeseburgers range from $17 to $25.
But you know what, so many New Yorkers are such morons that the place was packed. They really fall for that "made in house" cheese.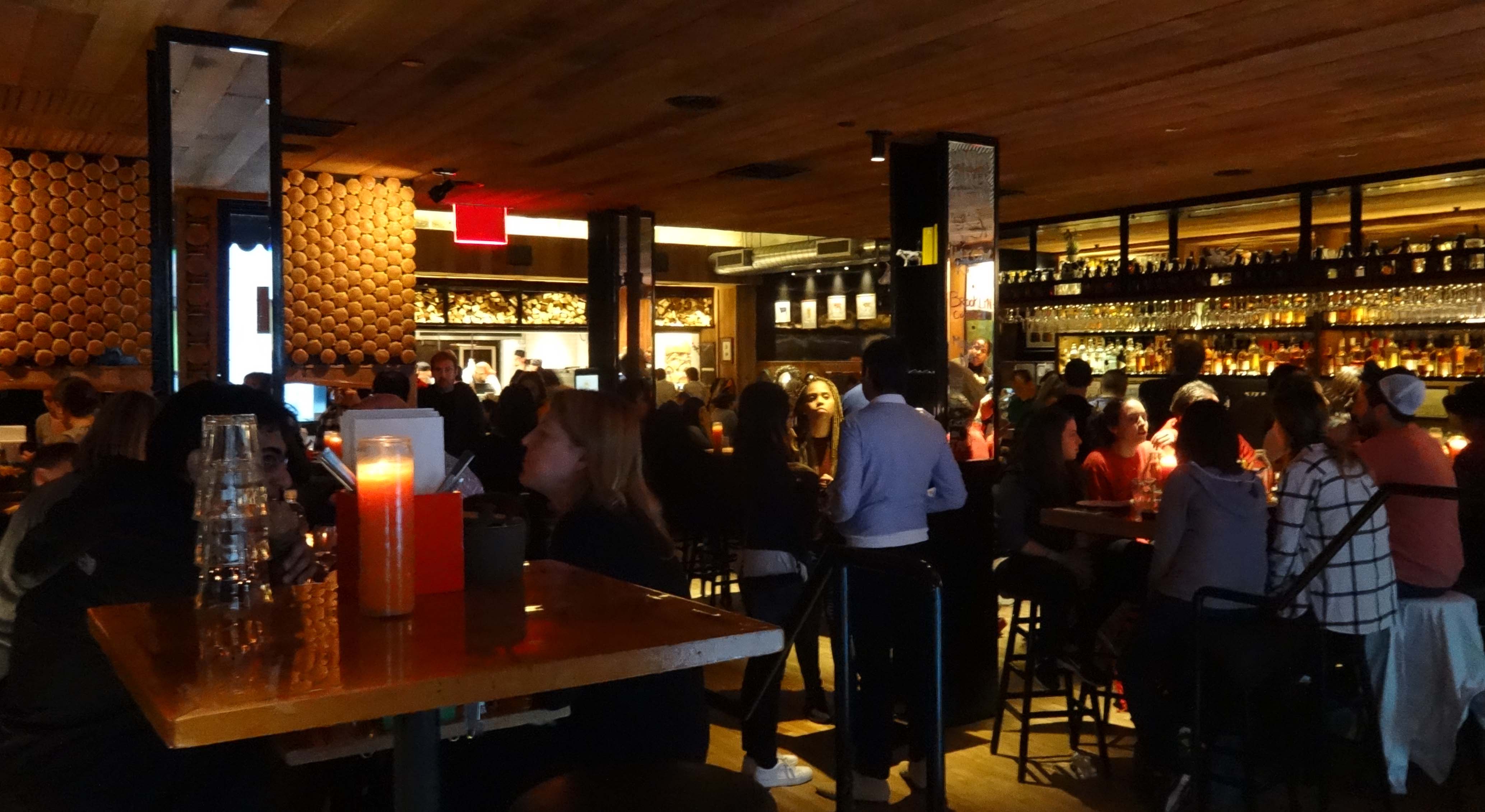 Review: The new El Vez cheeseburger is the best one Downtown
Review: Chef James Tracey cheeseburgers
The perfect hamburger is very simple
Why do French chefs mess up the simple hamburger and chocolate chip cookie?
Review: The Nomad cheeseburger is so bad it made me want to punch the chef
Review: Umami Burger in Hudson Eats
Clarke's Standard compared to Shake Shack, Bill's Burger, and Blue Smoke