This post has been read 1627 times!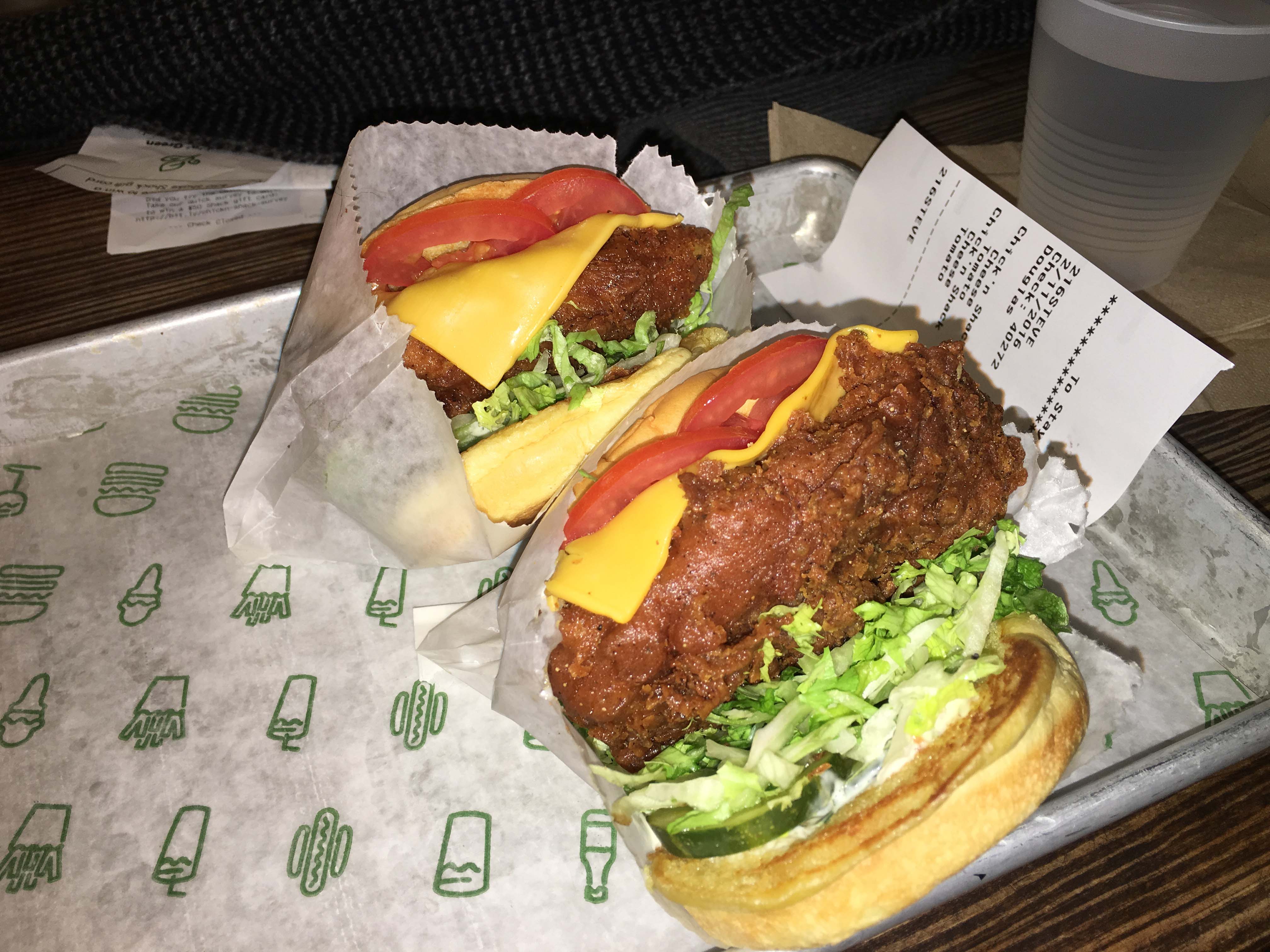 Update January 29, 2016- I noticed that they use hormone-free, antibiotic-free, free-range chickens.
January 4, 2016- by Steven E. Greer
The experimental chicken sandwich rolled out in Brooklyn last year has now gone corporate-wide at Shake Shack. They did not screw it up. It is actually a great sandwich.
They use moist breast meat, which is breaded in a crunchy coating. They add a few pickles to be consistent with Chick-fil-A, which started this craze.
I noted something that few others would pick up. They are not allowed to use the term "Chicken Shack" because of another restaurant that is suing them, and also because I was threatening to sue. So, instead, they use "Chick'n Shack".
Chick-fil-A is creating a chicken sandwich arms race in Manhattan
Review: The Mighty Quinn's fried chicken sandwich is worse than McDonald's
Review: Fuku fried chicken sandwiches
The Blue Smoke fried chicken sandwich
Parm's sandwiches improve, but nothing else
Review: The McDonald's fried chicken sandwich