This post has been read 1843 times!
October 16, 2015- by Steven E. Greer
I was in DC for a benefit concert and had some time to kill, so I went to Stephen Starr's first and only restaurant in town, Le Diplomate. It has been open for about two years and they have a second one now open in Bal Harbor, Florida. The chef is Lawrence Kilbourne, and the pastry chef is Fabrice Bendano (from Alain Ducasse).
I was impressed by the exterior and interior designs right away. It looks much like Balthazar in SoHo.
A large sack of baguettes are proudly displayed for good reason, as I will explain.
The bread basket that arrives is excellent. It won some sort of award in the local press.
I recently learned that making a baguette is harder than even making croissants. The proper air bubbles inside, crispy outer crust, and flavor are all very hard to get just right.
Le Diplomate serves very nice bread of all types thanks to their own bakery, which is located off-site.
I started with the endive and pear salad, which was excellent.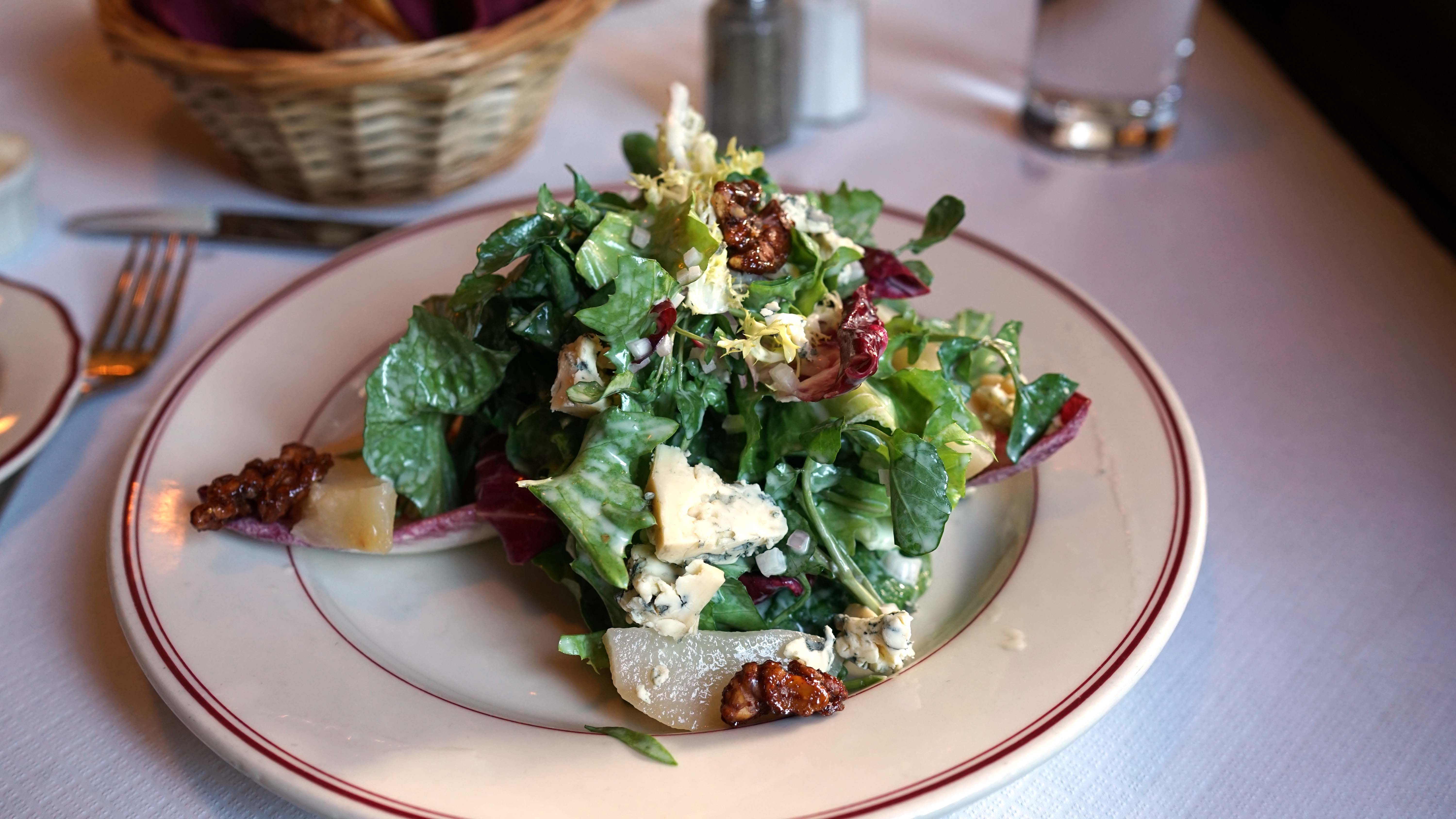 Then, the Bouillabaisse (fish stew) arrived. It too was excellent.
Once Stephen Starr learned that I was in the house, the GM sent out every dessert they make. It was obvious why, because they clearly have a talented pastry chef and knew they would lead to great photos.
My waiter was well versed. I learned from the GM that they take advantage of the nearby Smithsonian and French embassies to bring in experts who lecture the staff on various French cuisine details.
Le Diplomate would be comparable to New York's Balthazar or Upland in ranking if it were in New York. However, by DC standards, where they have few nice places, it stands out even more.