This post has been read 941 times!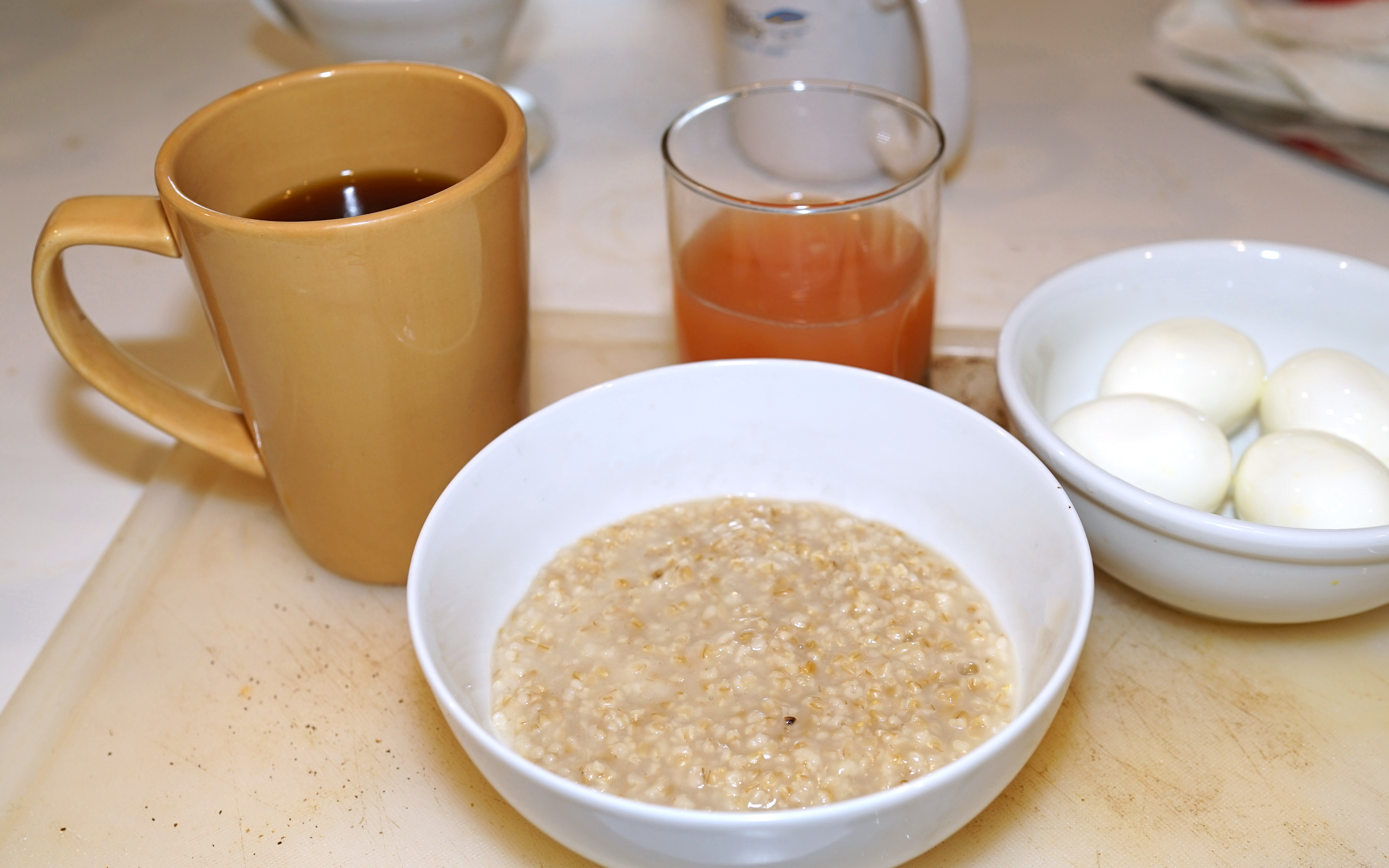 February 23, 2019- by Steven E. Greer, MD
I have been eating pretty well lately and gaining muscle mass again. After becoming very strong in early 2016, without even trying, I then took it for granted and lost 30% of my strength over the next three-years. What I had done was slowly, unnoticeably, decreased my trips to the gym and ate less protein.
In New York, I was eating two Shake Shack chicken sandwiches a day, plus whey protein supplements. I stopped that and replaced it with pasta and other garbage. I also stopped going to the gym as much.
Did you know that if you do not work out and do not eat well, that you will lose strength? Duh? It seems obvious, but I slowly forgot about these tenets.
In hindsight, I see now why people were amazed by my fitness in 2016. I was so bored, with nothing else to do in the winter, that I went to the gym often. I also had a good trainer at the Stuyvesant Community Center, a guy named Paul. I was making no conscious effort. It happened so gradually that I did not appreciate what I was accomplishing.
The breakfast you see above has it all: fiber (steel cut oatmeal, and I forgot to add the sliced bananas), proper carbs, vitamins, and protein. It is also tasty, cheap, and easy to make. I will post photos of other meals soon.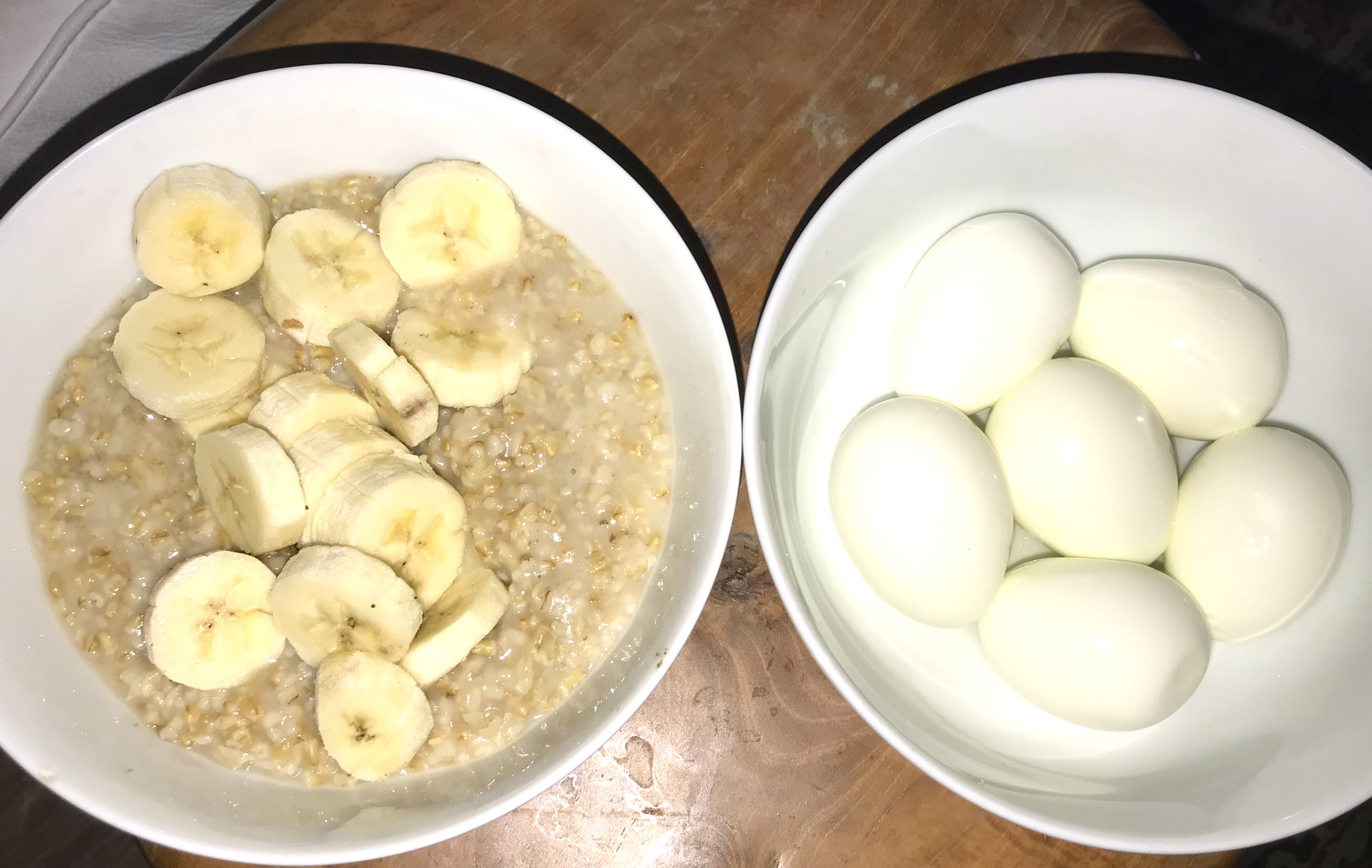 Please share with us your own ways of making fast and healthy food.
February 24, 2019- Below, carrots, spaghetti squash, butternut squash, potatoes, mushrooms, and braised beef roast, all made by cutting open some Trader Joe's packages.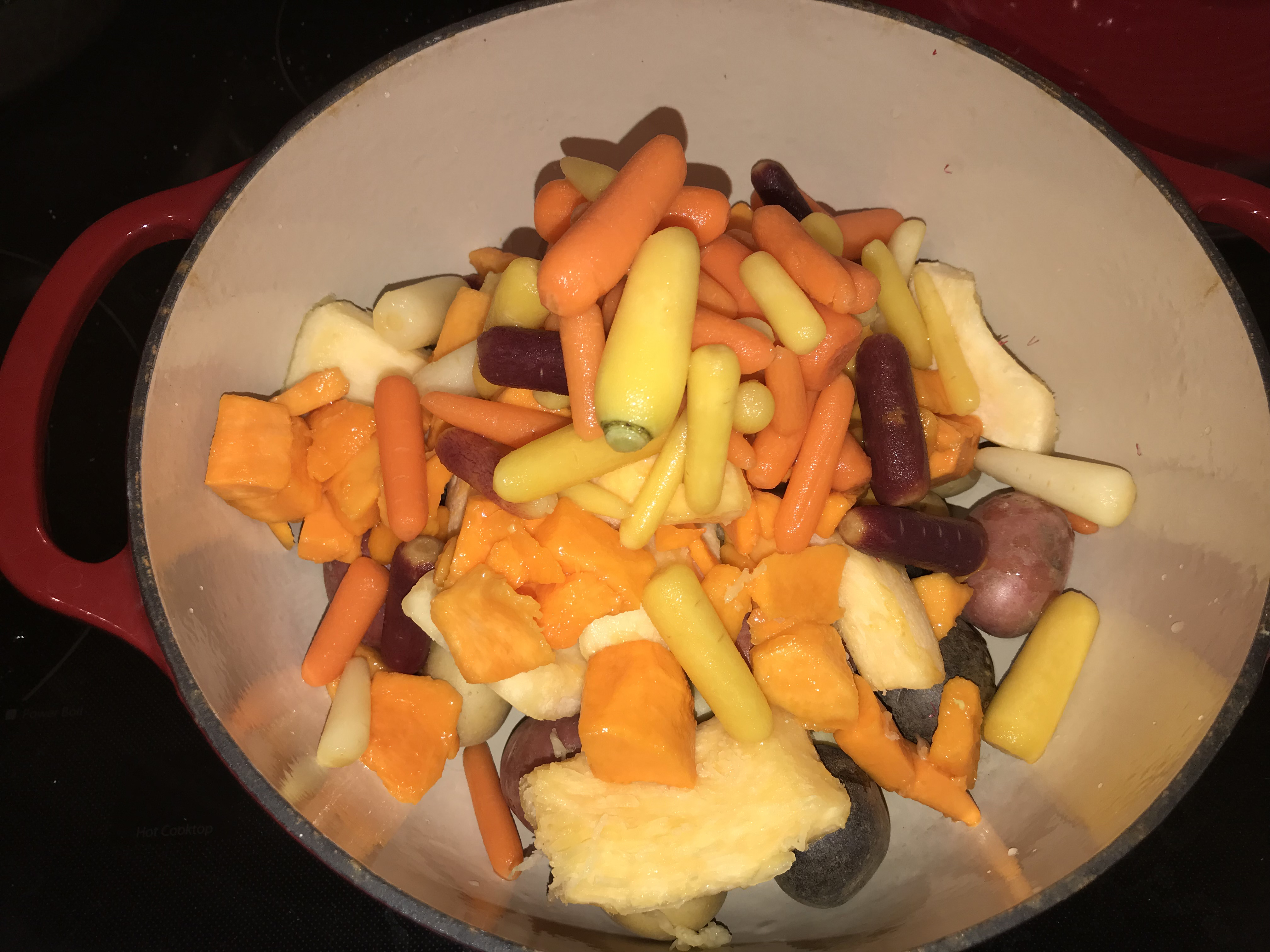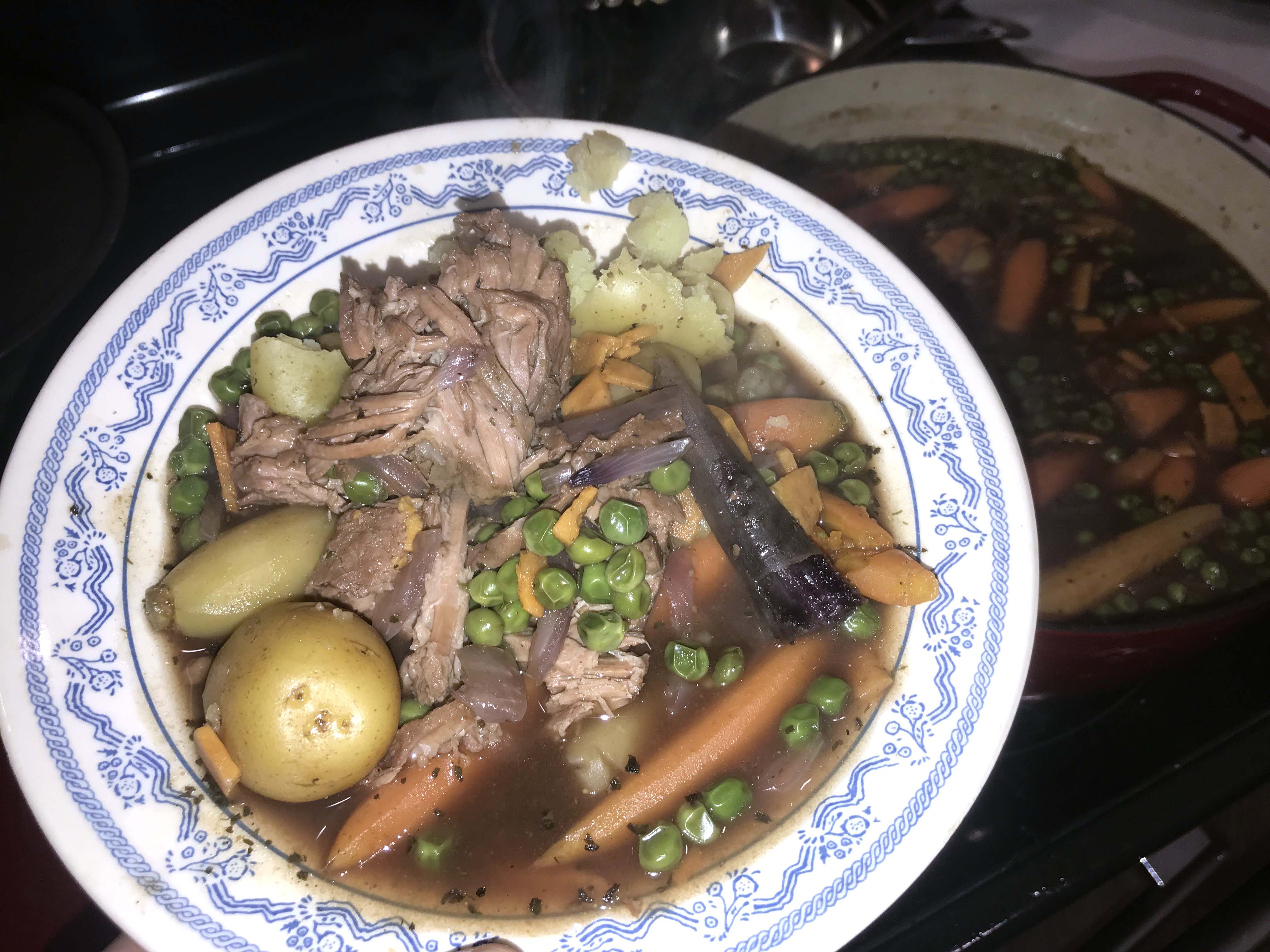 March 1, 2019- Below: All from Trader Joe's- stir fry vegetables with sauce included, made in Dutch oven instead of wok- and I added soybeans and peas, then pre-cooked chicken strips. Basically, you can throw anything into a Dutch oven and get goodness.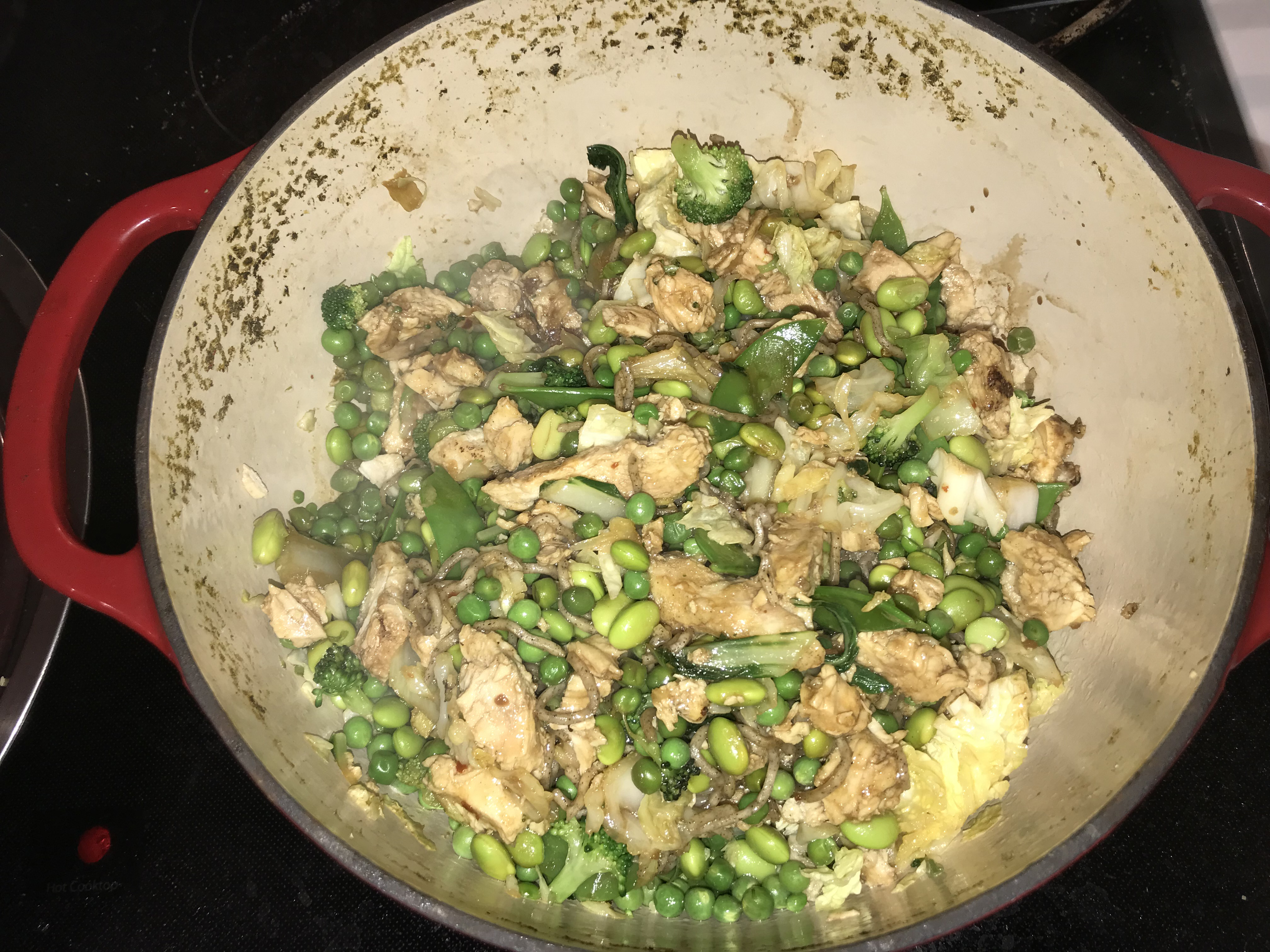 March 1, 2019- Below: All from Trader Joe's- spicy chicken breast slices over corn/wheat hybrid tortillas, and cheese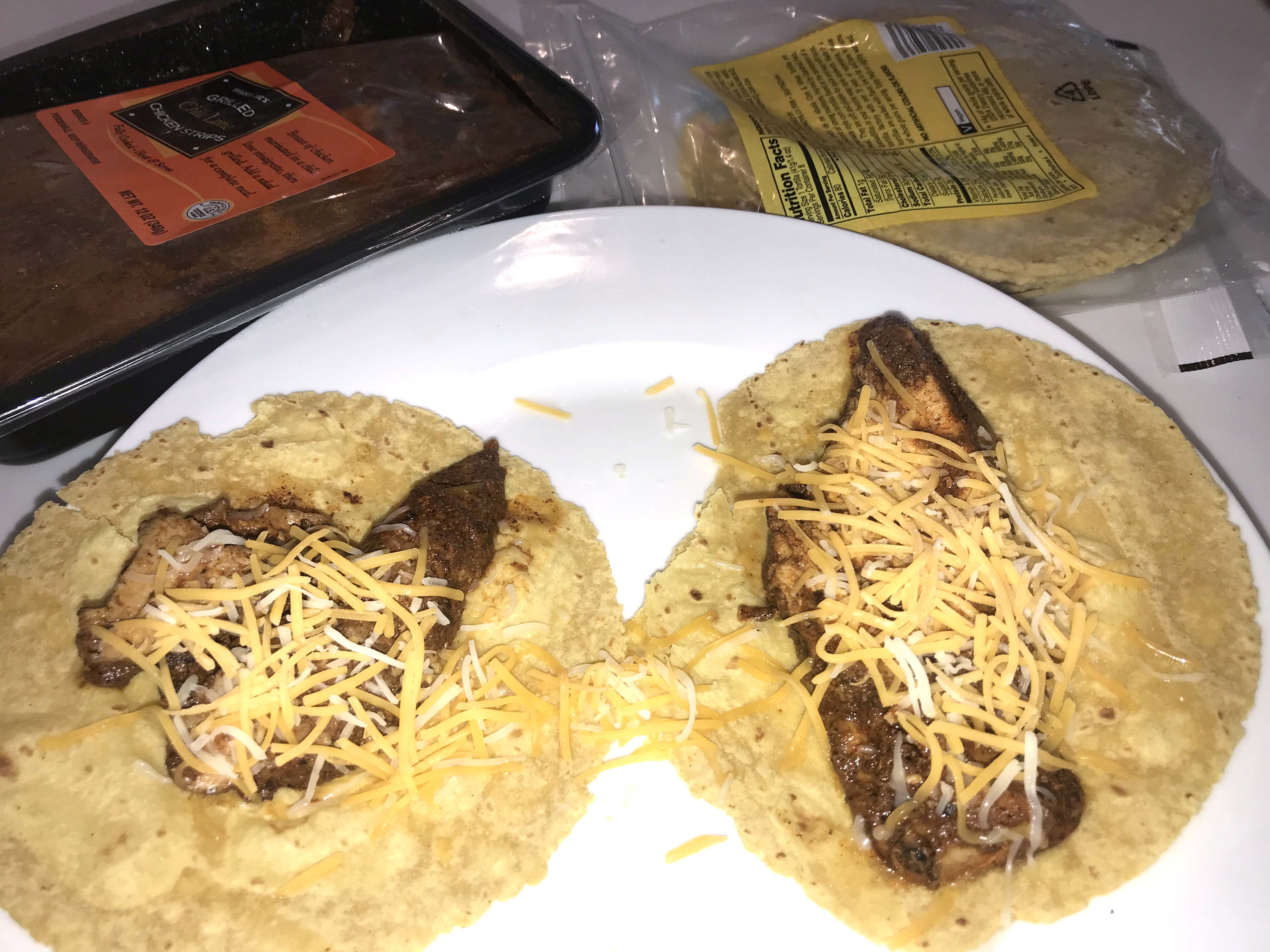 March 8, 2019- Trader Joe's pure egg whites, Trader Joe's thick bacon, mushrooms, and chicken sausage, made large enough to serve as dinner meal