This post has been read 2464 times!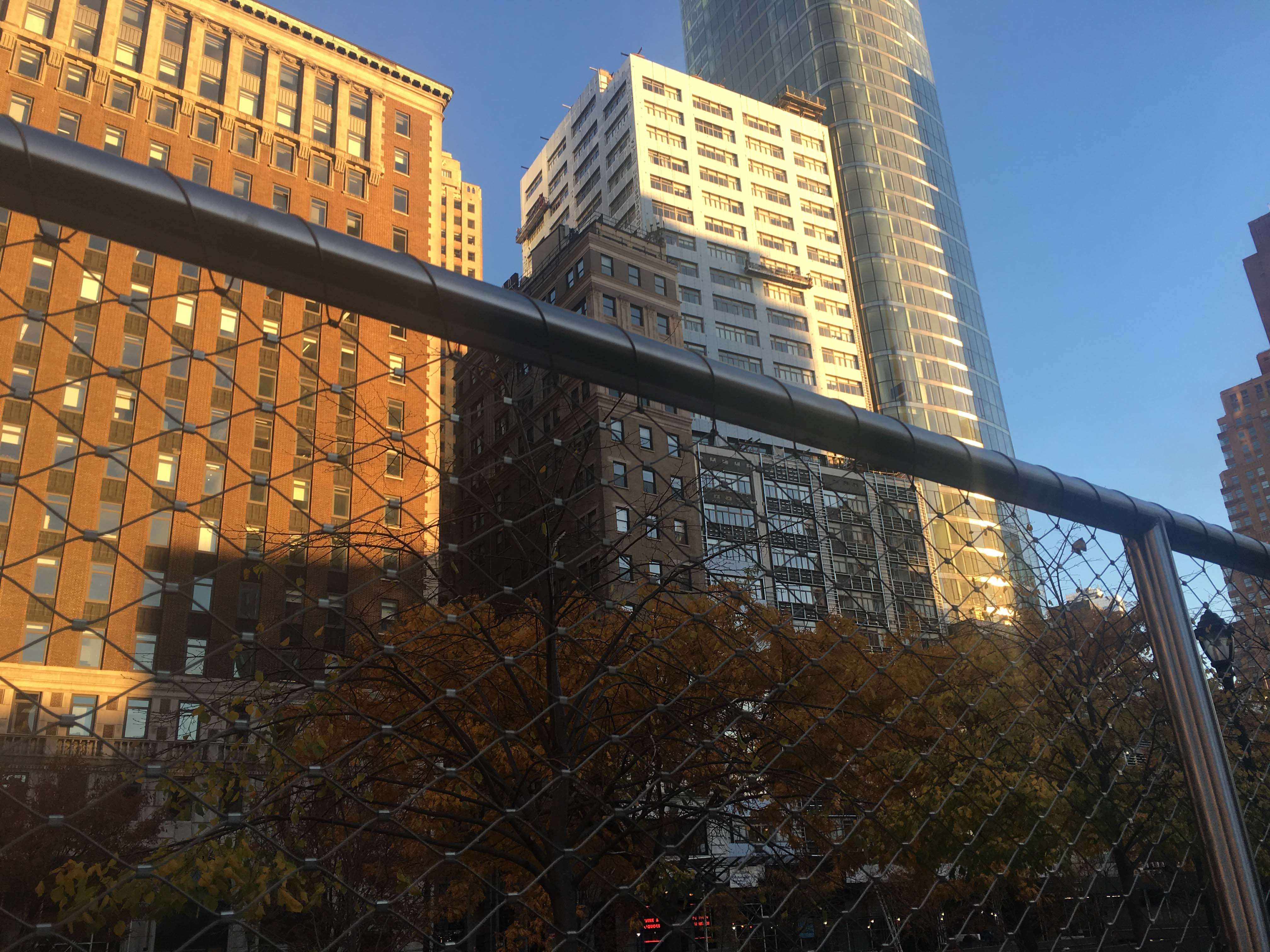 Update November 18, 2016- The fence was finally properly installed.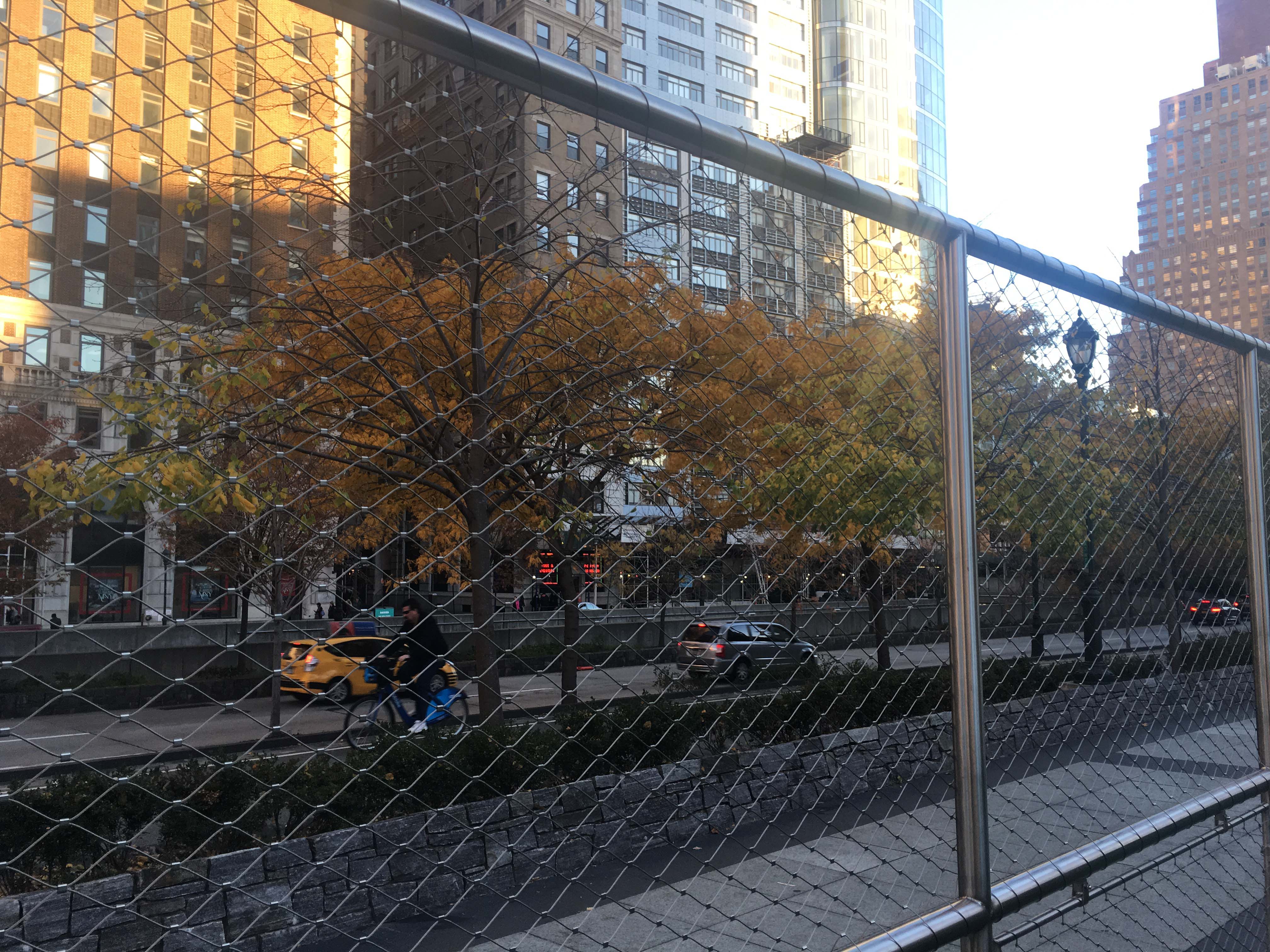 Update June 12, 2016- This new artificial turf field and surrounding fence are already looking old and dirty. There are small bits of plastic trash collecting in the turf. The fence looks like a temporary construction zone fence. The entire West Tames park has been turned into the type of park you would see at some poor urban park in the Bronx.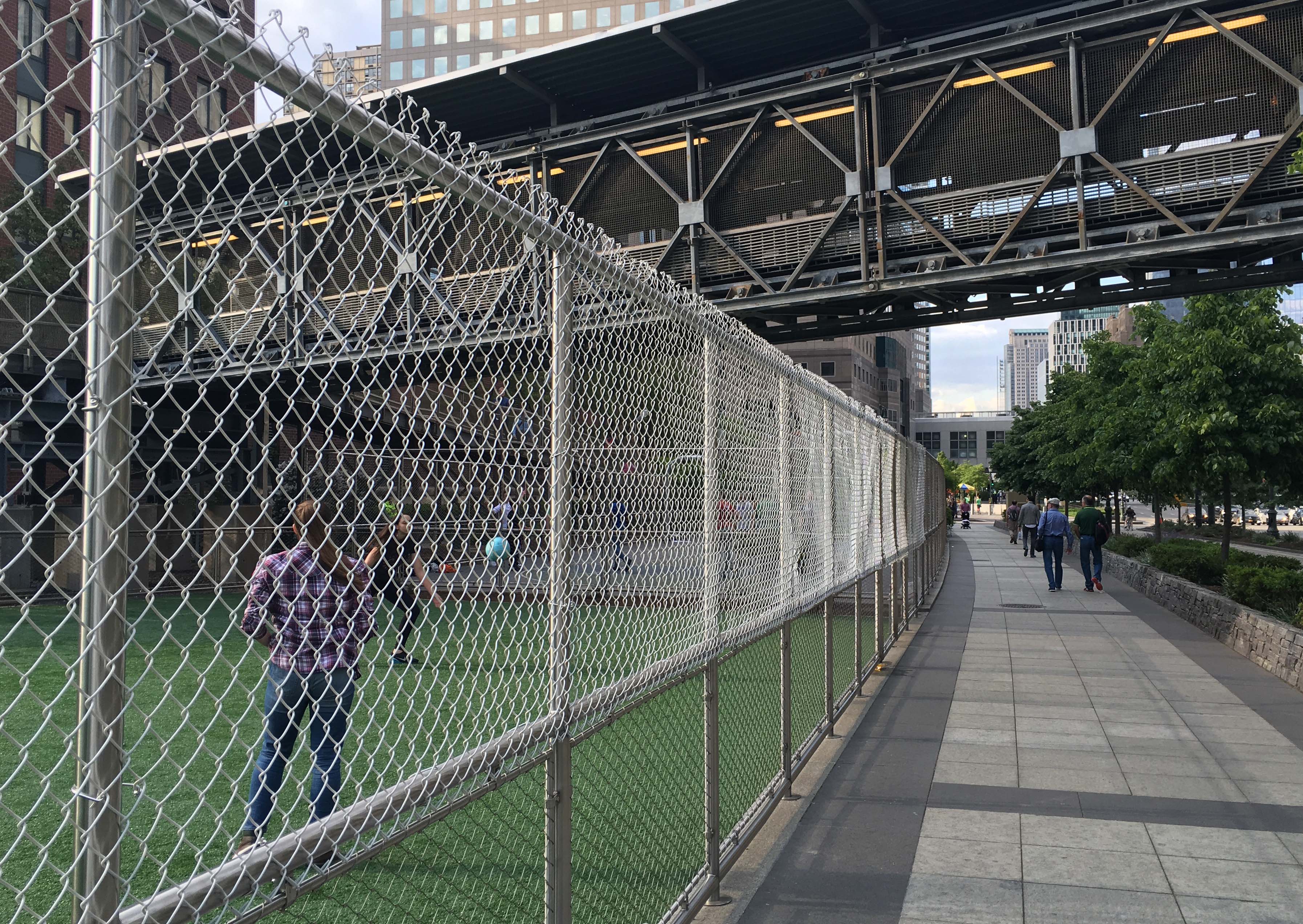 May 20, 2016- We previously reported on how the construction company that "won" the rigged RFP to build the West Thames artificial turf field, Stantec, was also the one that did such a poor job on the ballfields on Murray that they had to be re-installed by another company. Well, this fencing they just installed is purely amateur.
Undoubtedly, the BPCA will claim that this is temporary, just like the Jeff Galloway "temporary" fence before it that lasted three-years.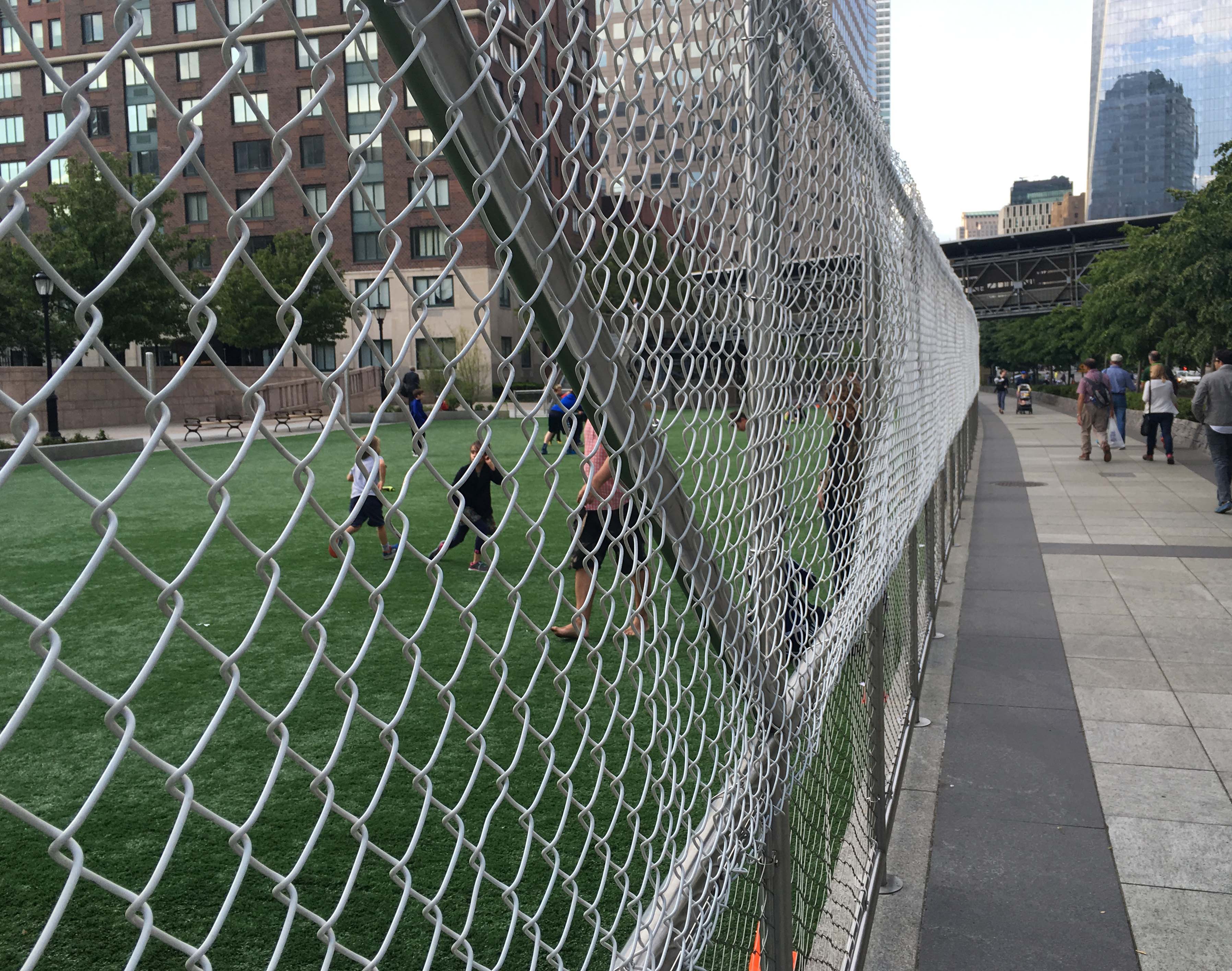 This is what it should look like, below.