This post has been read 276 times!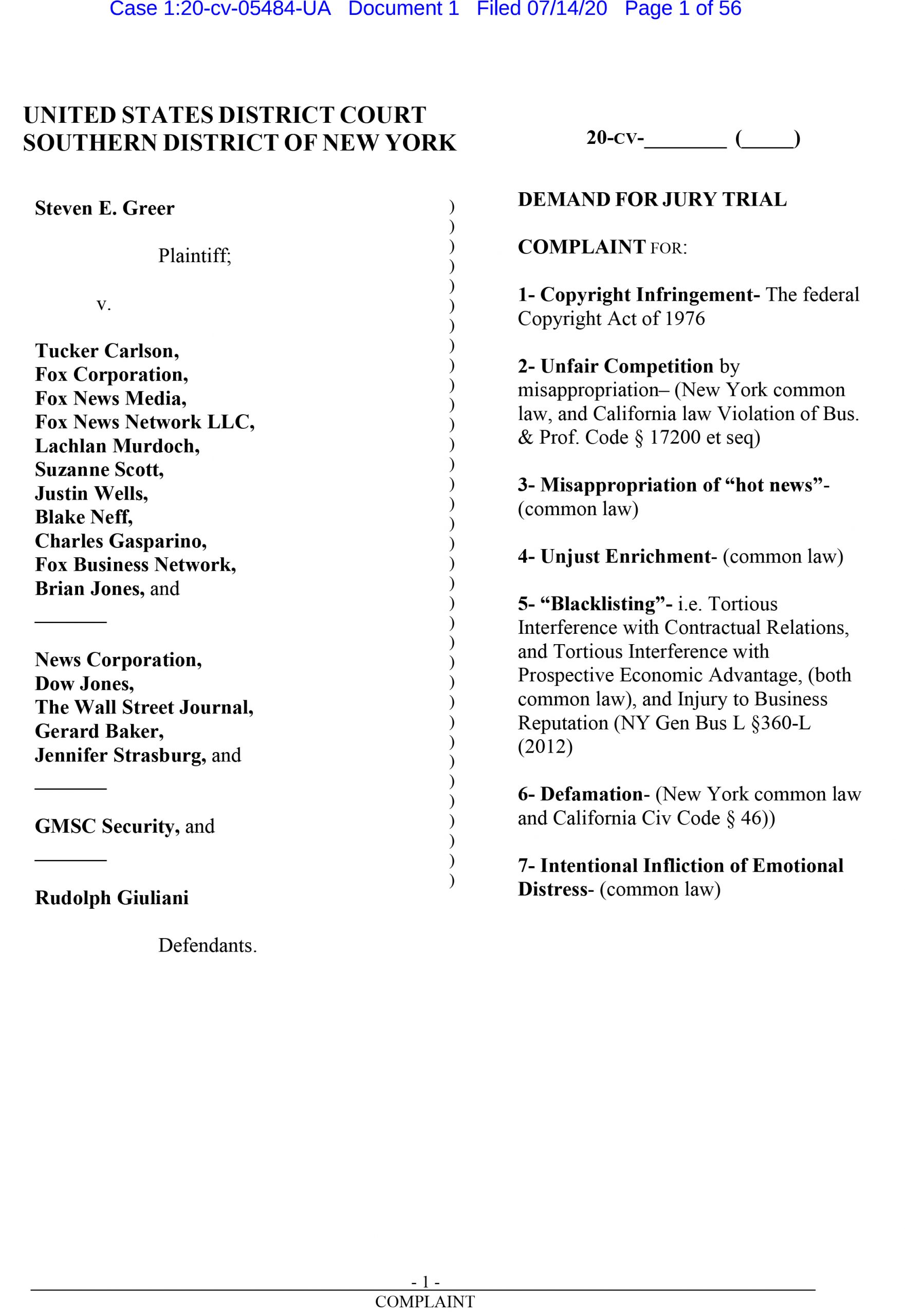 October 14, 2020- by Steven E. Greer
My lawsuit against Tucker Carlson, Fox, News Corp, et al, Greer v. Carlson 20-CV-5484, is proceeding very quickly. The judges are taking this seriously.
Today, I won a crucial motion allowing me to start jurisdictional discovery. That is a rarely used tool that happens long before normal full discovery takes place.
In a nutshell, Carlson argued that I lacked subject matter jurisdiction because I could not use the diversity qualification for subject matter. He claimed that he lived in Florida, like me. I doubted it and asked to do proper discovery.
This is interesting because Tucker Carlson sold his home in DC to evade protestors. He then began filming his show from a house in Maine. Now, he claims he lives in Florida.
Here is the judge's opinion.
The next shoe to drop will be the opinion on whether or not I can get a default judgment against Tucker Carlson's head writer, Blake Neff, who failed to bother to respond to the complaint. I got a certificate of default judgment on him. Then, he suddenly appeared and tried to get the default vacated. Stay tuned.