This post has been read 230 times!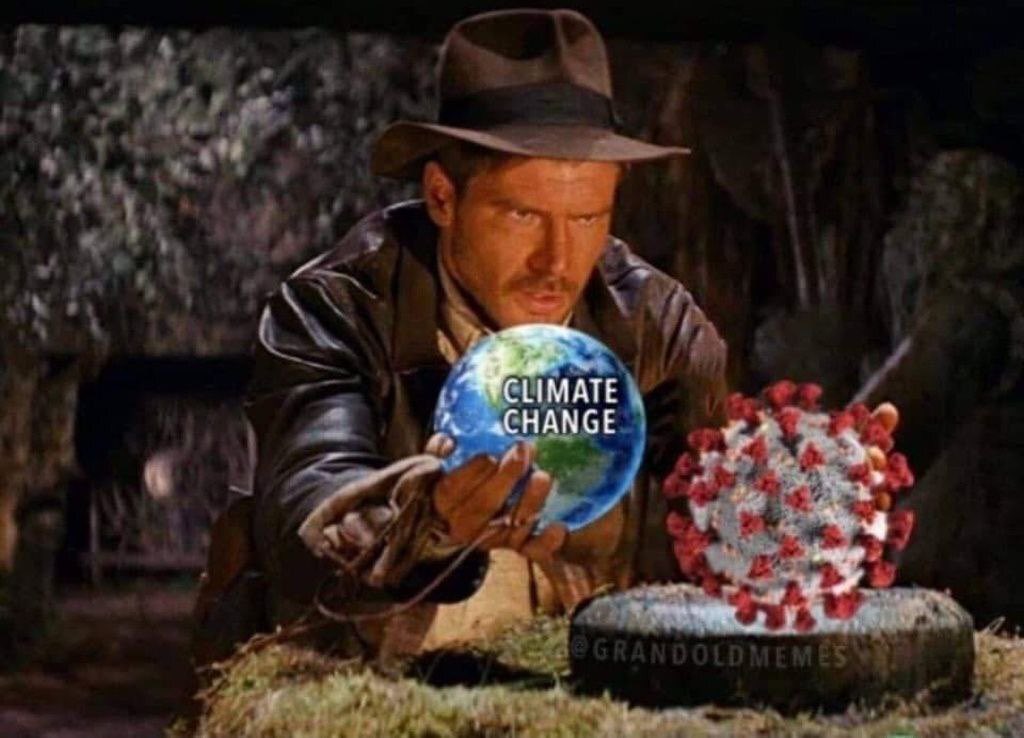 This page is updated throughout the day
Great Reset Watch:
Our federal courts are corrupted: Clearly timed to help the congressional January 6 show trial:

Jury finds Steve Bannon guilty on two charges of "criminal contempt" of Congress.

EU President Ursula von der Leyen rolling out the Orwellian digital ID. @HATSTRUTH
Klaus Schwab's newly appointed man in Sri Lanka has deployed the military to disband peaceful protesters. Not too dismilar to actions taken by other authoritarian leaders like Trudeau and Daniel Andrews using their police force to target civilians.
Hadn't realized the pathbreaking former CIA Director Gina Haspel joined the board of arms manufacturer BAE Systems — just in time for BAE to become the chief supplier of heavy artillery to Ukraine. So nice to see Gina landed on her feet

First, the globalists print the money to create inflation and property bubble. Next, they raise interest rates to collapse the real estate market. Then, they scoop up real estate at bargain prices.

How did governments so easily force people to wear masks, take vaccines, etc? This social experiment of people kidnapping children on city streets shows nobody lifting a finger to act
Will Adam Kinzinger explain why he brought a gun to work on January 6 and told his staff not to come into the office? Will Liz Cheney explain why she brought a retired secret service agent to the Capitol on January 6?
Recession Watch, Inflation, and Supply Chain Sabotage:
Inflation Hits Big Insurers' Profits- Travelers, Allstate expect to raise rates to restore profitability
Bank of China declared that "people's savings in their branch are now investment products and can't be withdrawn."
An HK-listed Chinese property developer

#Huijing

Holdings slumps 88%. The trading is halted pending an insider information announcement. The group said it has extended the exchange offer settlement for notes due 2022 yesterday.
Communist-organized attack on gender norms:
Communist-created violence:
A man who allegedly attacked Rep. Lee Zeldin, R-N.Y., with a sharp object at a campaign stop in Perinton, New York, Thursday evening was charged with a felony and released from custody within hours of his arrest, the Monroe County Sheriff's Department said.
10-Year-Old Rape Victim's Mother Is in Domestic Relationship With Illegal Alien Who Confessed to Repeatedly Raping Her Child
In Baltimore Maryland as an off duty police officer was getting a haircut a man entered the Barber shop and shot the barber. The officer then opened fire on the shooter
Two men accused of trafficking multiple thousands of fentanyl pills failed to show up for their court date Thursday after having been released on cashless bail last month.
Other News:
Other Politics:
REPORTER: "Has your husband ever made a stock purchase or sale based on information he's received from you?" PELOSI: "No, absolutely not"

@DrOz

is the key':

@NikkiHaley

makes endorsement in Pennsylvania Senate race (Oz was already losing. Now, it is assured)

KAMALA HARRIS: "So when I think about what we need to do to address mayor, what ultimately does so often fall on the shoulders of our mayors to address, on a community level."
Sudden Adult Death Syndrome
24-yo Miami Hurricanes football player dies from MI
Three Ontario doctors dead in one week, right after the hospital began administering shot #4
Other Crimes Against Humanity
 Lockdowns and Vaccine Mandates
A visibly angry not a medical Dr. Barbara Ferrer claims there is no conflict of interest with her own daughter writing the masking study, didn't review, or read it. Keep in mind this study is the justification for impending mandates
Data front:
Going viral is a 2005 interview by Matt Lauer of Tom Cruise whereby Cruise states that there is no chemical imbalance in depression and antidepressants are bad
Chemical imbalance was only a theory for depression causation yet presented as facts to simplify a narrative in order to prescribe SSRIs. Most of psychology and psychiatry is based on myths.
Healthcare Business News:
Propaganda and Legacy Media