This post has been read 1363 times!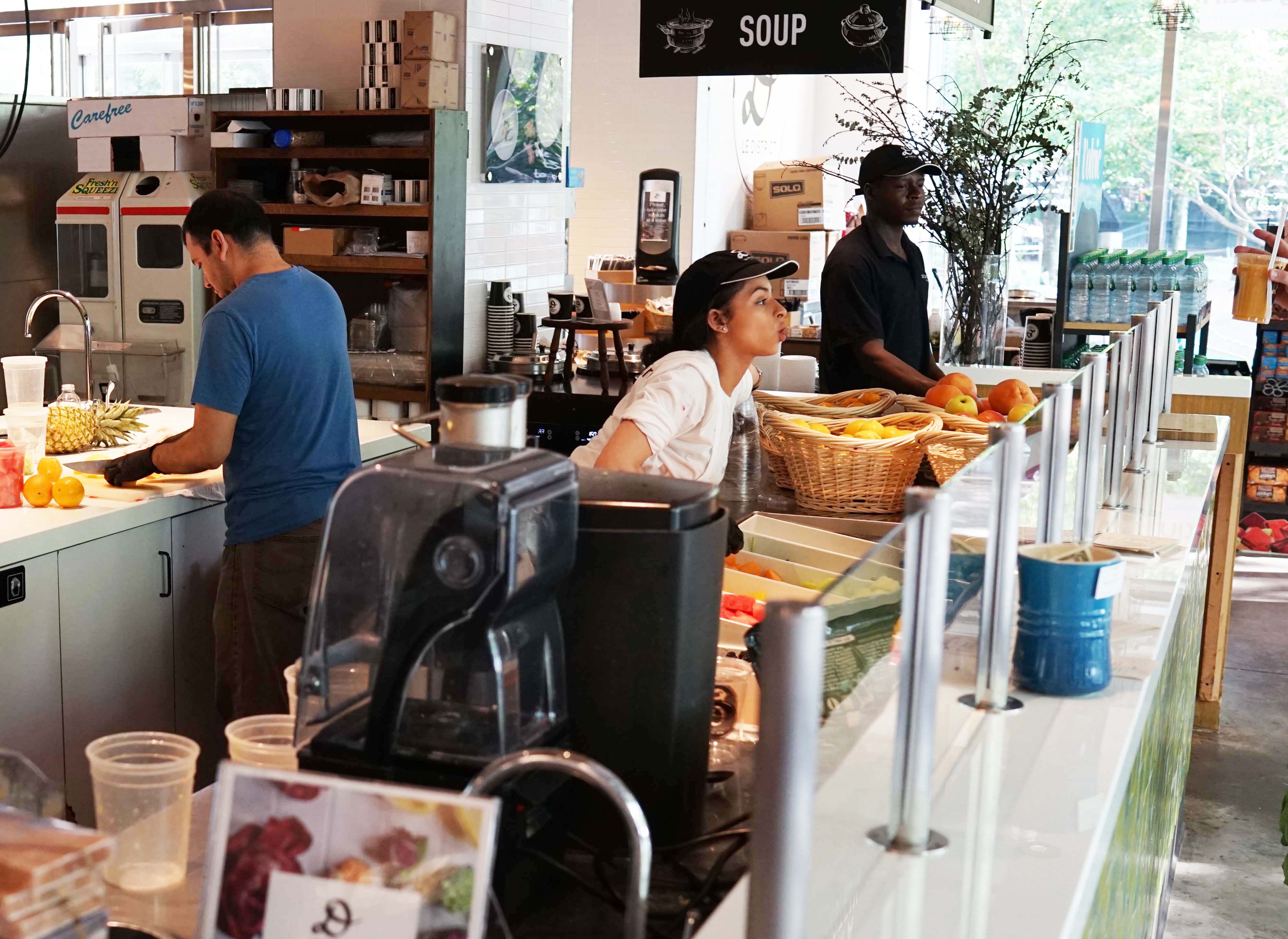 May 28, 2016- by Steven E. Greer, MD
It is a very costly and messy affair to make freshly pressed juices per order, rather than having pre-made bottles on a shelf. That is why you don't find many places that do it.
Try the Le District juice bar in the grocery section. Because they just walk a few feet to the produce section for whatever they need, it is the freshest possible. At $6 per juice, it is a bargain.