This post has been read 138 times!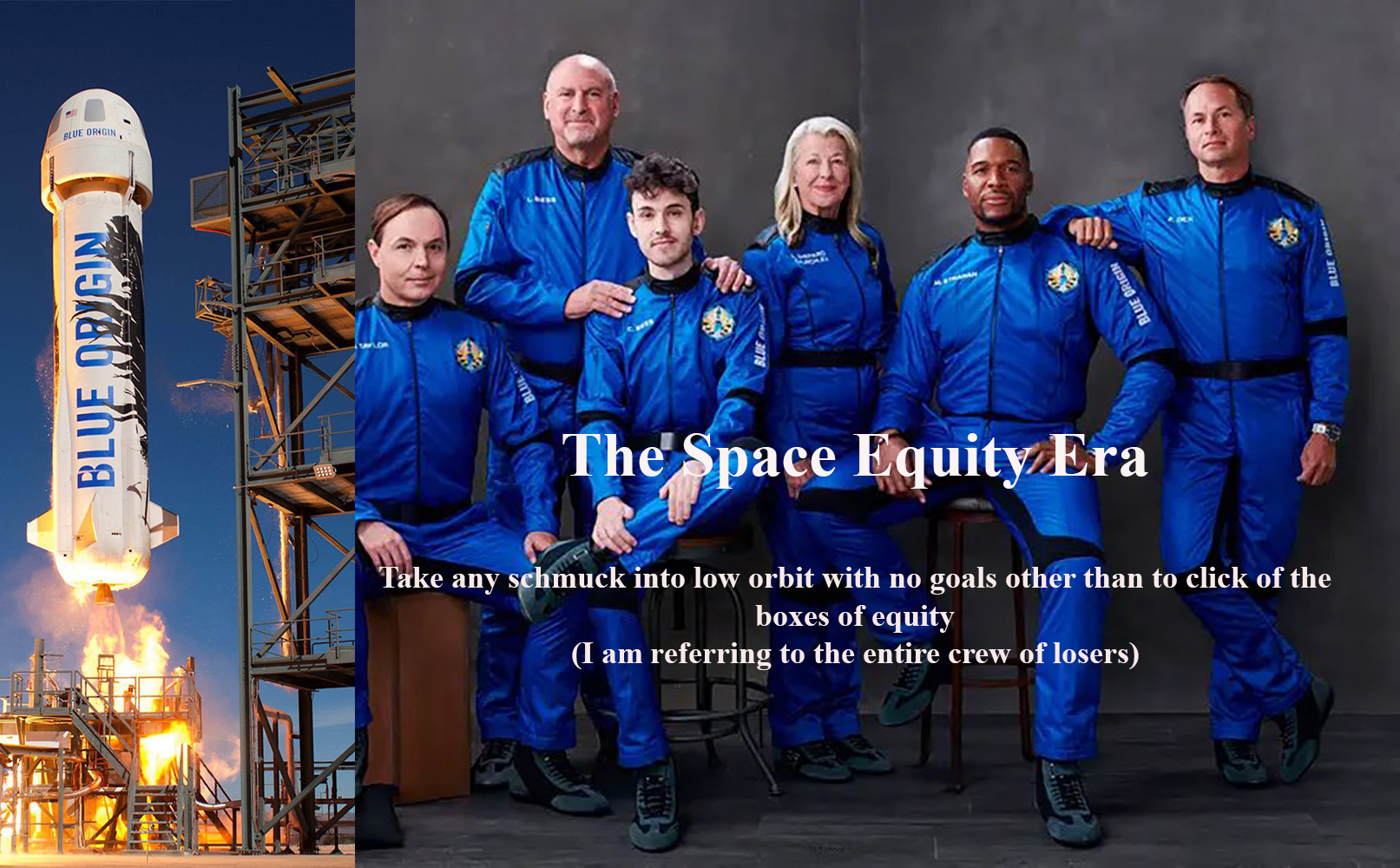 December 11, 2021- by Steven E. Greer, MD
The space "race" now refers to "equity". NASA and Bezos take any schmuck into low orbit with no goal other than to click of the box of equity (I am referring to the entire crew of losers who are undeserving to be flown into space.).