This post has been read 1346 times!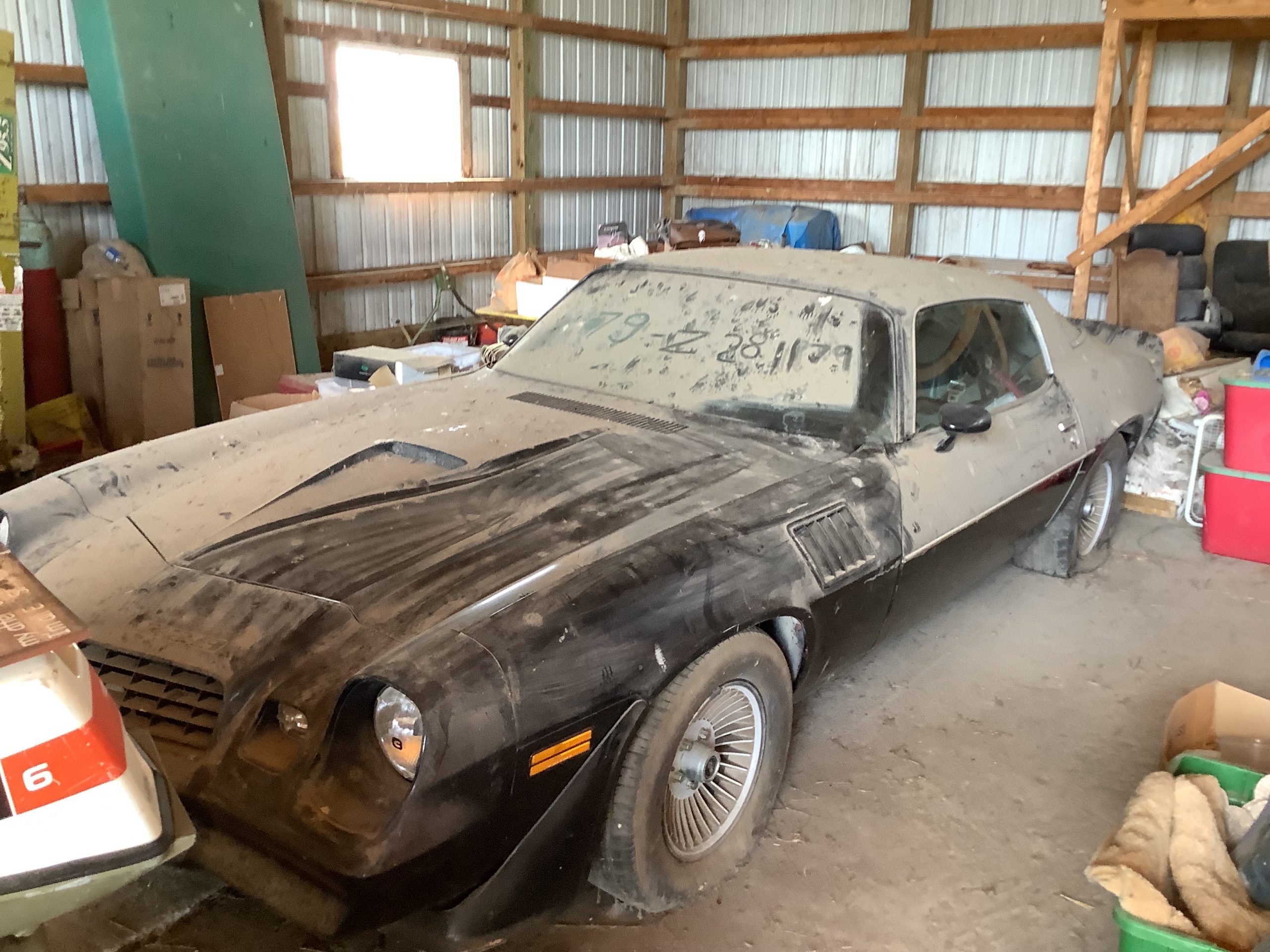 May 14, 2022- by Steven E. Greer
I took a bunch of pictures yesterday at Toy Barn for the insurance company to register the 1979 Camaro Z28 as an antique.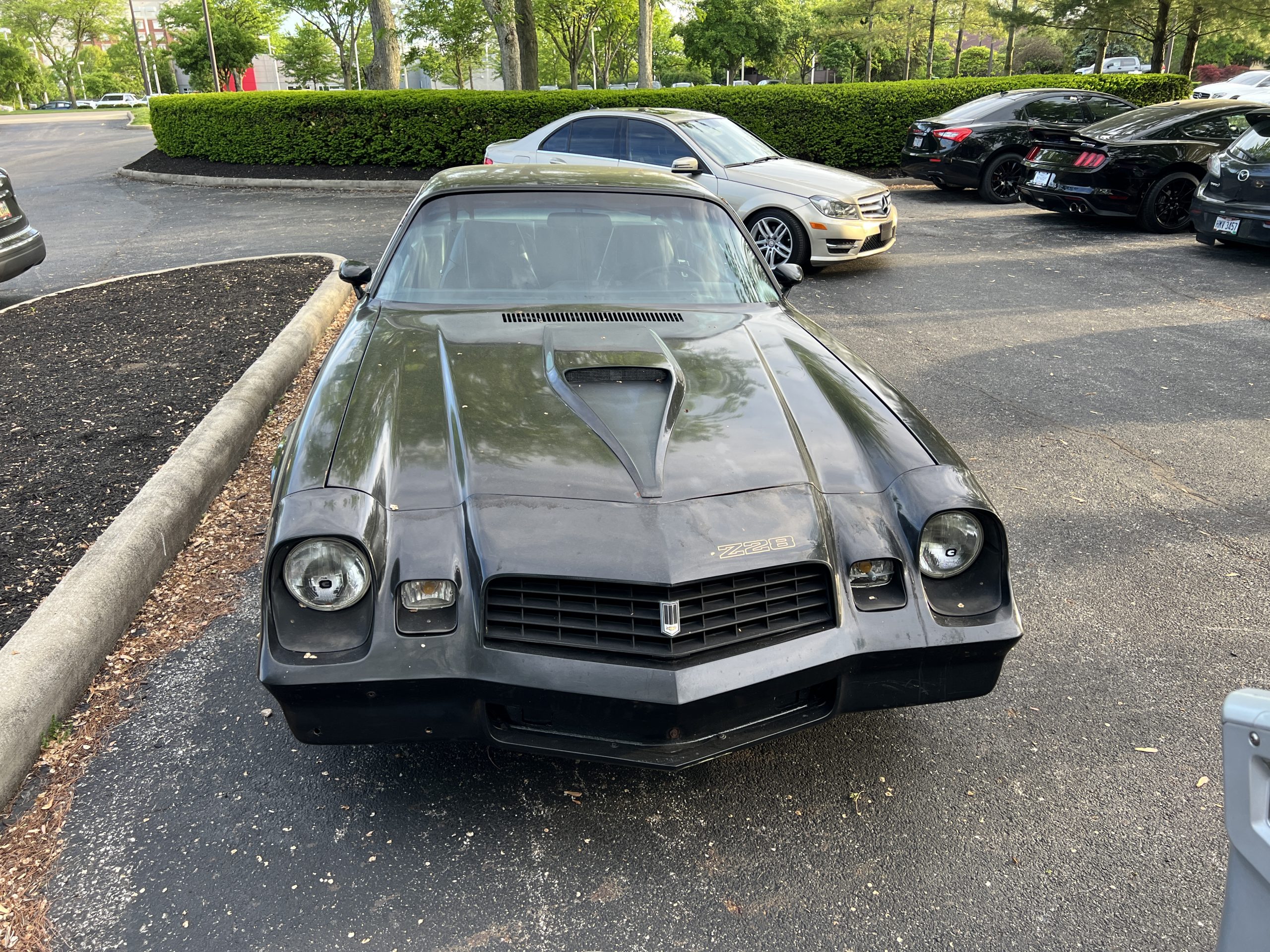 March 12, 2022- Toy Barn putting on new breaks and tires.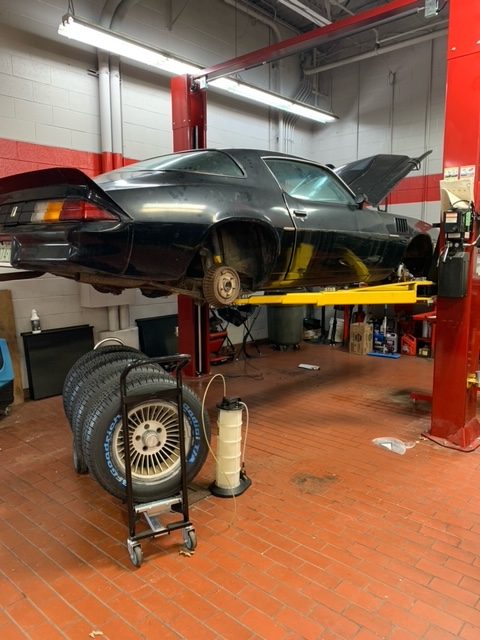 Update March 9, 2023-
I had a very bad experience with Toy Barn. They overcharged me ten-fold. I transferred the car to to Performance Auto Spa in Plain City. They did a great job getting the oxidized paint looking good. They also fixed a torn seat and stained dash.
However, I am afraid it will need a new paint job. I think that my brother started to repaint it decades ago and buffed the original paint too thin.
It is now being stored 37-miles away in Springfield while I live in Florida. The storage owner is a car enthusiast and we might work on finishing the project.
____________________________________________
Original State in 2021, in our barn
September 16, 2021- Sitting in our barn for more than a decade after my brother stopped using it.