This post has been read 736 times!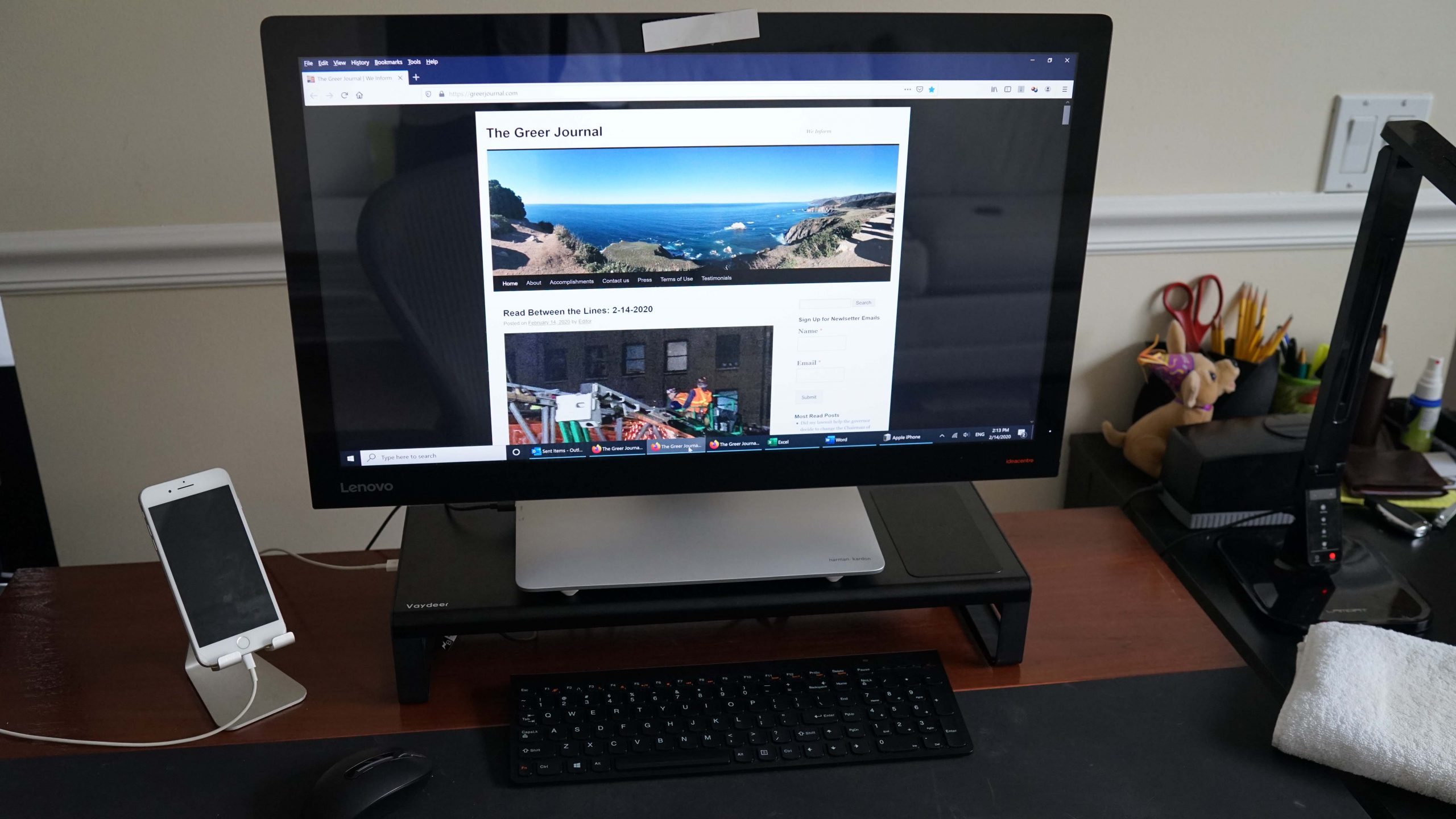 February 14, 2020- by Steven E. Greer
For unknown reasons, desktop computer makes make their monitors sit too low, forcing the user into an unhealthy hunch. I had been stacking my PC onto for copies of my Rules to Stop Radicals until I saw this Vaydeer gadget. There are other makers too.
I bought mine from Amazon for $80. It not only elevates the computer, but it gives you many more USB ports. Then, for newer phones, there is a cordless charging platform too.