This post has been read 3192 times!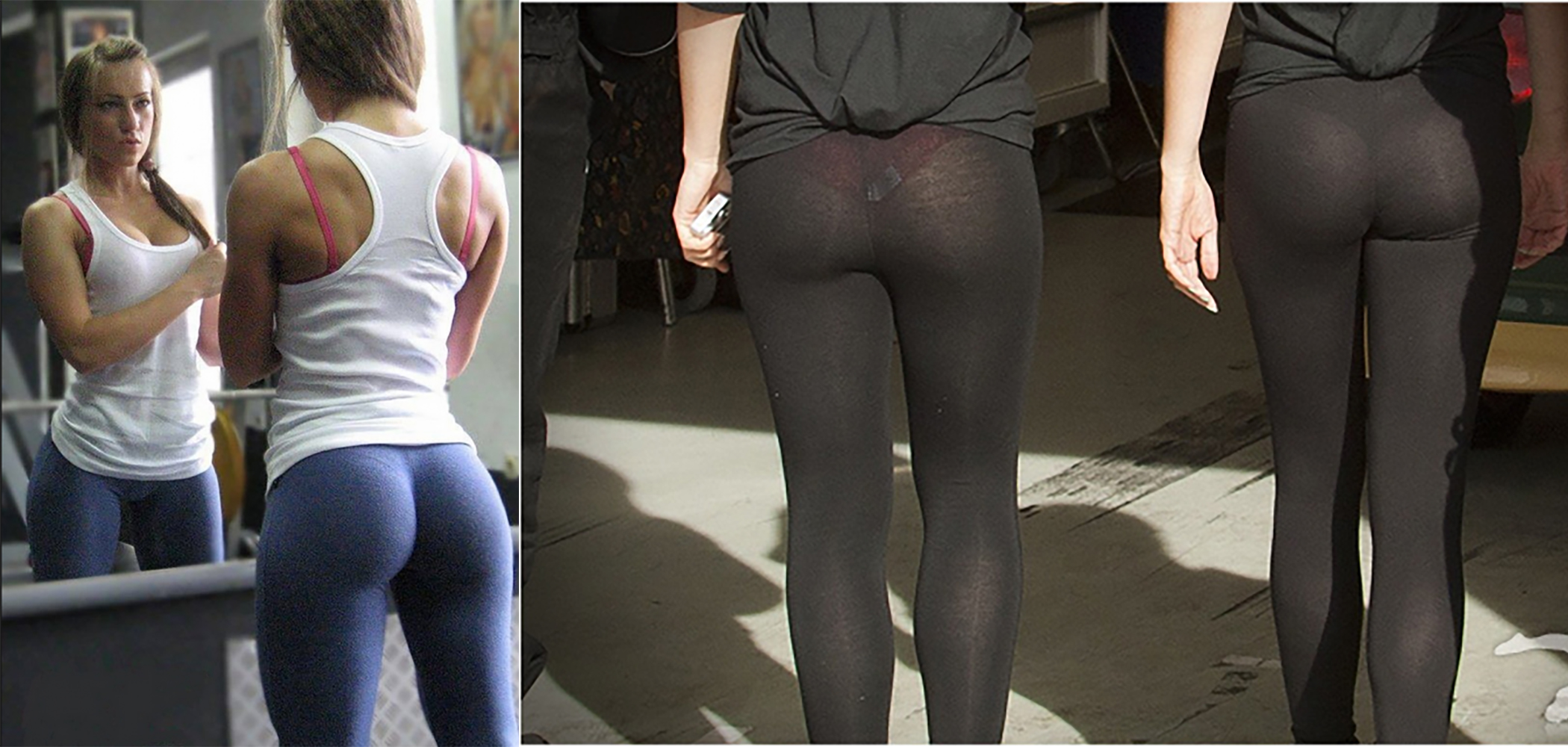 Update March 27, 2019- A Notre Dame student's mother wrote a letter about how leggings are obscene (bizarrely, two-years to the day after my essay)
March 27, 2017- United Airlines recently made some young girls change out of their skin-tight yoga pants, or "leggings", because they were obscene. This caused a social media uproar against the airline.
But United was correct. As we wrote two years ago, below, leggings are way too revealing for any female to wear on the streets. Then, there are the ladies who must have warped mirrors at home, who are way too overweight to be wearing leggings, but do anyway.
For young girls, parents need to come to their senses and realize how they are sending their kids off to school.
December 14, 2015- by Steven E. Greer
The Post has a story about the new no-bra trend. Yesterday, Sunday afternoon, I was walking through Brookfield Place when a very attractive Russian lady walked toward me in a short skirt and white blouse. She was wearing no bra and her breasts were very easy to see through the thin fabric.
What was the point of that? Was she trying to get attention or make a scene? It was a Sunday afternoon with kids all around, not a nightclub.
For Halloween, a lady in my building wore a fishnet dress. She was basically naked.
Related, this ath-leisure trend of girls wearing tights that expose the full details of their rear ends is too much. Now, young tweens are wearing this stuff to school.
I don't want to be staring at an ass crack walking in front of me (even if it is in shape, which often they are not). This type of dress should be reserved for the evening and bars, not the daytime.
All of this, combined with the young males who wear their pants down below their waist, and we have become a nation of asses, literally.