This post has been read 4165 times!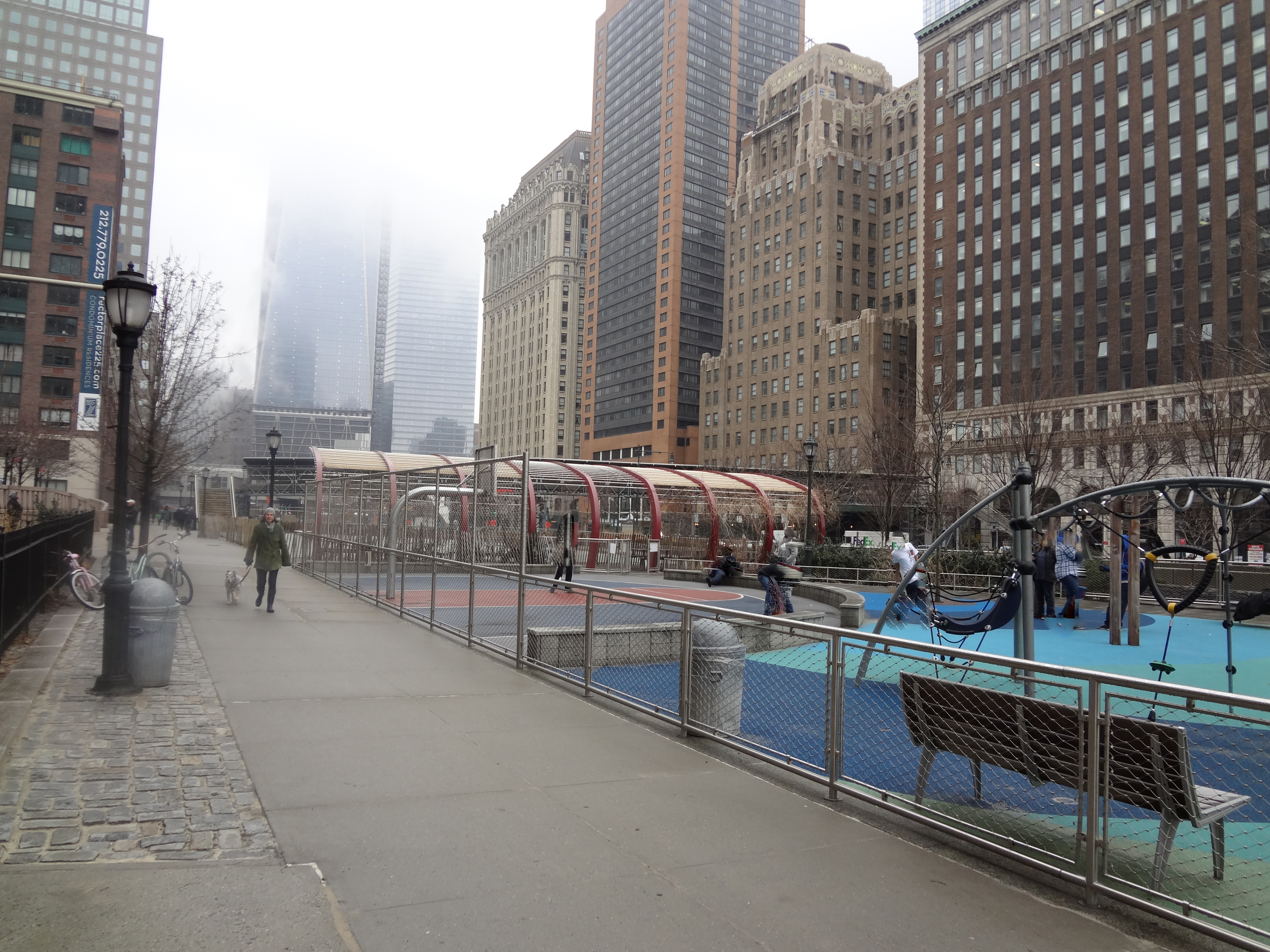 July 29, 2013- By Steven E. Greer, MD
BatteryPark.TV has extensively reported on the problem of the BPCA-paid city Park Enforcement Patrol (PEP) still refusing to patrol the West Thames playgrounds, despite there being large numbers of teenagers routinely breaking the rules of the park (e.g. kids too old playing on the short basketball rim, dunking and damaging the rim, organized adult games of soccer on the grass field that destroy the turf, etc). A local source is reporting today that over the weekend, a BPC mother and her son were robbed and assaulted on the basketball courts by Albany Street in the park.
According to reports, an organized gang staked out the mother and her son on the basketball court, posted a lookout man outside the courts, then threw a basketball at her face as they stole two Apple electronics products from her purse. Local residents spotted the crime and came to her assistance, but the men ran away.
Based on the woman's description, the men did not fit the description of high school students or BPC residents, and fled toward the 9/11 Memorial (where thousands of vulnerable tourists gather every day, making for easy crime victims). It should be noted that most of the high school kids who play on the courts during the weekday have not caused any problems, based on the observations of this author.
The woman who was robbed was unable to find any PEP officers nearby, despite the BPCA funding the city parks department to provide far more PEP staff than any other park in New York City. The reason for this is that the PEP staff, led by Captain Edward Falcon, still view the West Thames park as Hudson River Park Trust property, and some refuse to patrol the area. At most, one might occasionally glimpse a PEP electric cart driving by. In contrast, Wagner and Rockefeller Parks have routine patrols of PEP officers.
In addition to this crime incident in the West Thames Park, crime throughout the BPC parks is on the rise. A recent Community Board 1 meeting discussed the problem. A new satellite office for the PEP was installed on North End Avenue, yet no new patrols have been obvious.
Anyone concerned by these developments should contact the head of the city parks who manage the PEP Deborah.Zingale@parks.nyc.gov as well as the BPCA matthew.monahan@batteryparkcity.org