This post has been read 1690 times!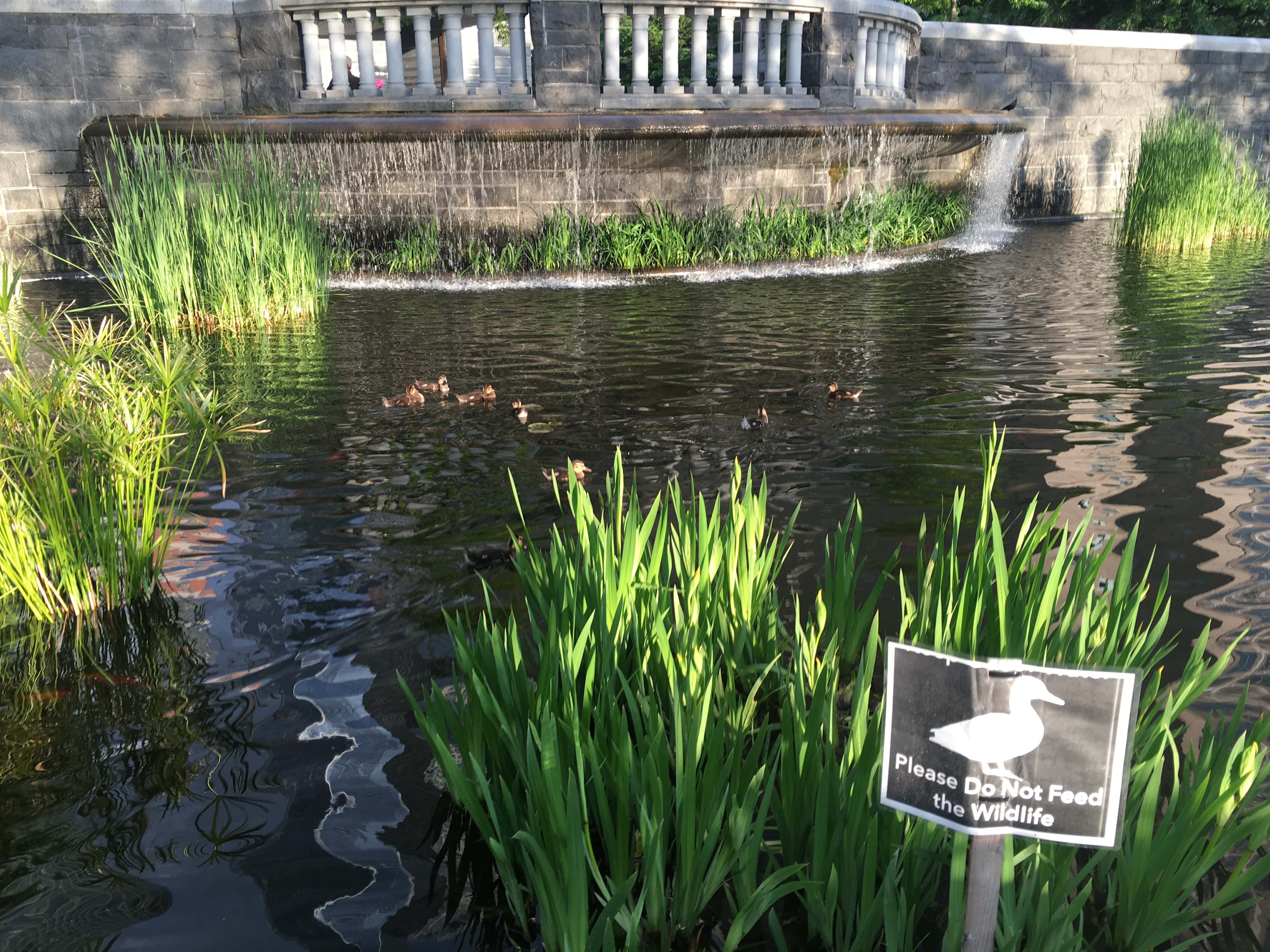 Update May 19, 2016- As a direct result of BatteryPark.TV reporting, below, the new parks staff are taking responsibility for the ducklings, it appears. They even posted signs. This is in stark contrast to Tessa Huxley's old park. She refused to help the wildlife, and many crops of ducklings starved to death, until BatteryPark.TV got involved in 2009.
The eight ducklings are still there, two weeks later, so the birds of prey are not eating them this year. In 2011, a blue heron would perch in the trees and pick off the ducklings.
May 7, 2016- by Steven Greer
After a few years of having no ducklings in the waterfall pond, there are more than four this year. However, they cannot live in that artificial environment without help from humans feeding them.
In the past, the PEP and parks staff have done this (behind the back of Tessa Huxley who refused to help). Will Allied Barton keep the birds from starving?
Stranded ducklings in Battery Park City
Commendable effort by PEP and marina staff to save stranded ducklings
Yes. It is OK to feed the ducklings soft bread.
Did the Parks Conservancy intentionally raise the pond level that killed the ducklings?
Ducklings now mature and flying