This post has been read 1373 times!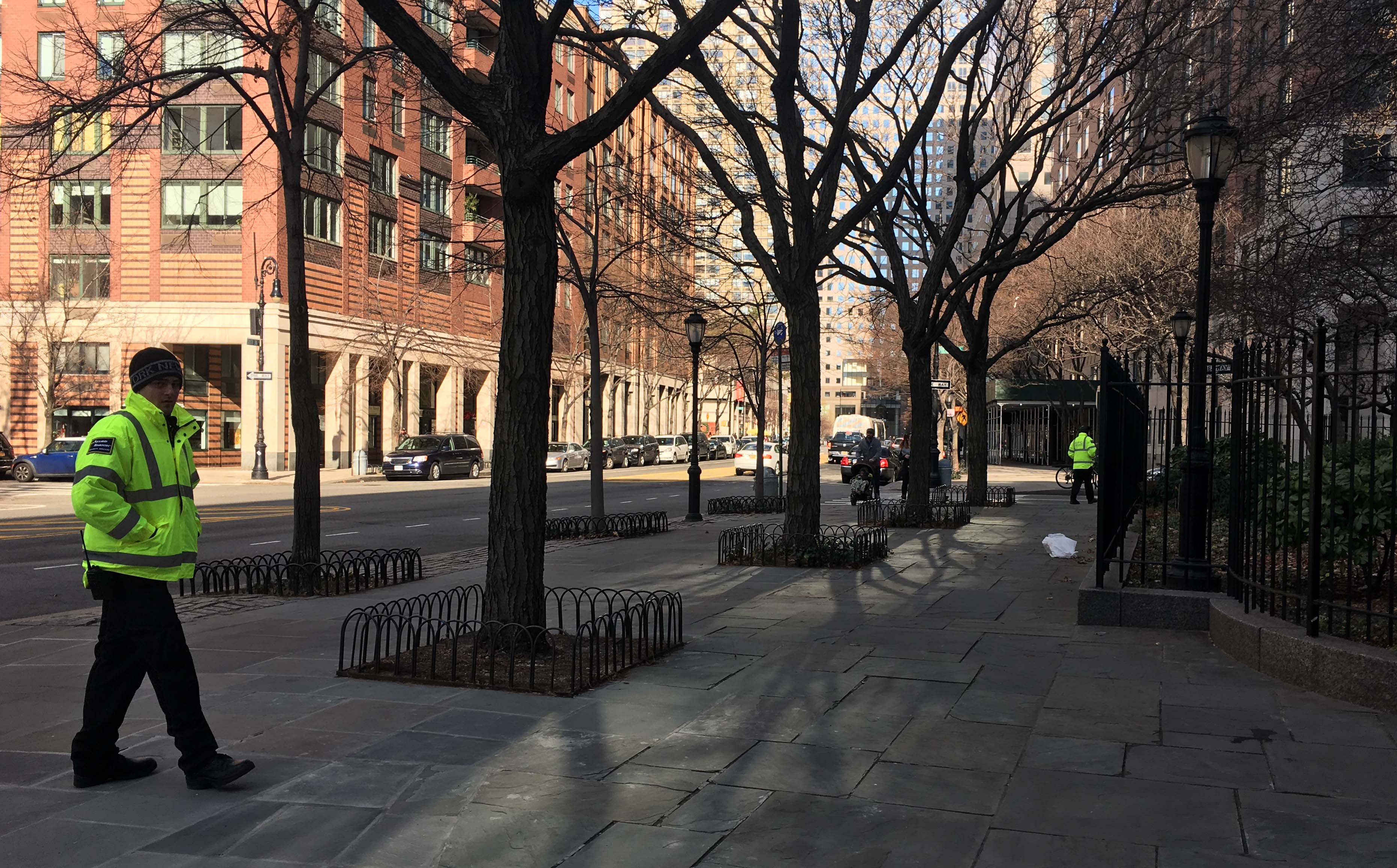 April 16, 2016- by Steven E. Greer
As viewers know, BatteryPark.TV was instrumental in the BPCA firing the Park Enforcement Patrol (PEP) by uncovering mounds of evidence relating to the PEP not showing up to work, etc. We have subsequently been the only source to report the truth on the new AlliedBarton replacement forces.
Because PEP are city employees, this led to a false outrage campaign by the local shills for the Sheldon Silver Downtown Democrat cabal. The Broadsheet and Tribeca Tribune tried to portray AlliedBarton as a feckless careless force with no arrest powers. This was a false argument, however, because it assumed that the PEP showed up to work, which they were not doing.
BatteryPark.TV advised AlliedBarton that the best way to make this false outrage die down was to win over the community by doing certain functions that the PEP refused to do. We suggested that they enforce the park rules prohibiting marijuana smoking, and also start to enforce parking rules and force the tour buses away.
At the April 13th Town Hall, an AlliedBarton manager mentioned something important that was not appreciated by the audience. He said that they were now working on the tour bus problem. Recall, the PEP had refused to do this function.
The AlliedBarton forces are also now effectively keeping the harmful pot smoke out of the parks. They frequently patrol the parks on foot, far more than the PEP ever did.
Now, the DowntownExpress is reporting that AlliedBarton is doing the job of the traffic police and staffing school crossings. Unsafe school crossings near PS 276 have been a major concern. The article claims that this "charm offensive" is "winning over" the community.