This post has been read 882 times!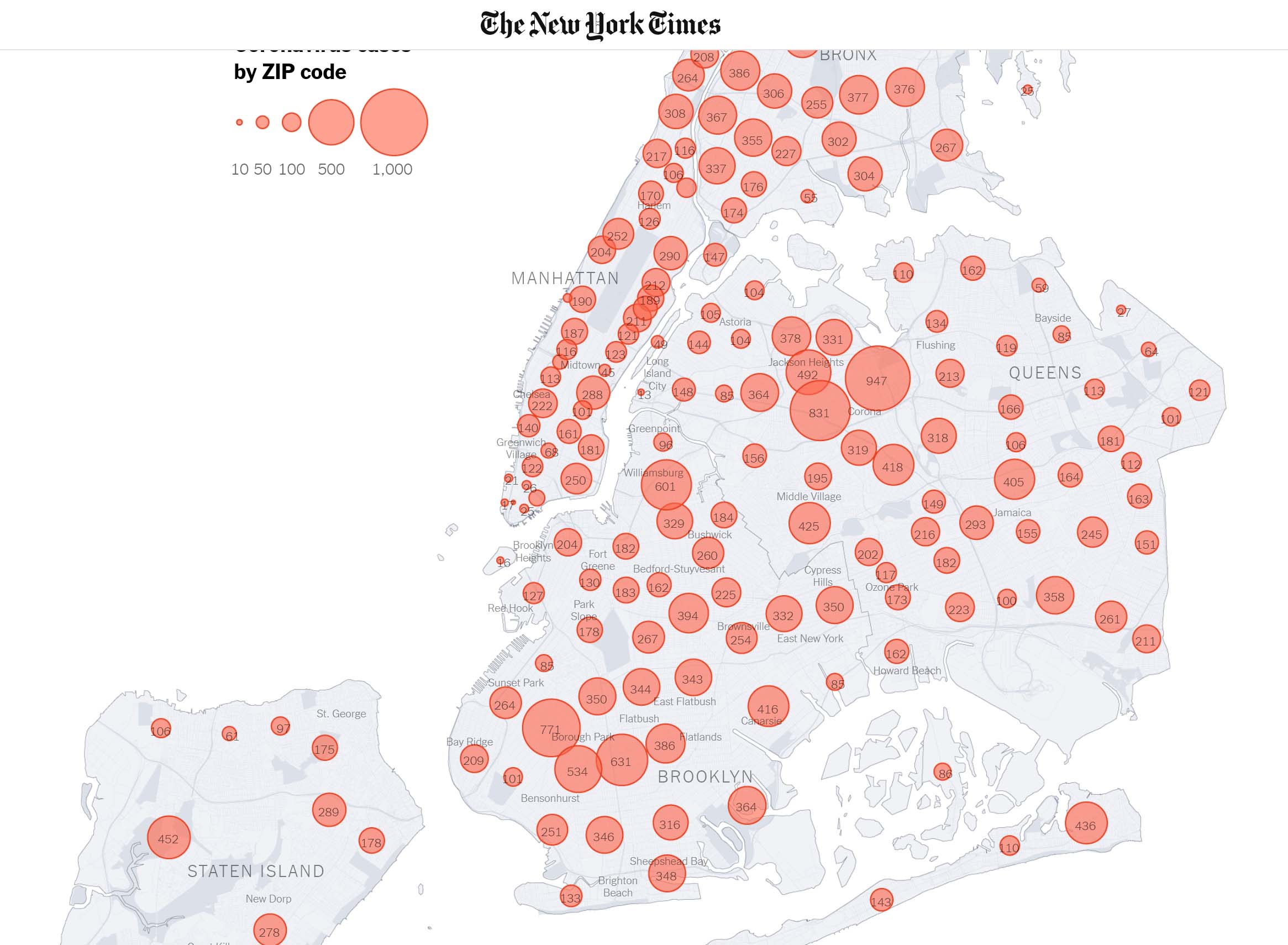 April 5, 2020- The NYT posted a map of NYC neighborhoods, by zip code, and their test-postie prevalence for coronavirus. BPC and FiDi have the lowest rates in the entire city.
Note how the patterns of illness seem to correlate with income of those regions. This fits in with what I have been saying in the media and on this website. Most of the New York deaths are not some evenly distributed phenomenon. They are occurring in the poorest neighborhoods with the worst hospitals.
I have also urged the White House to start treating all virus patients in military-run centers of excellence. The news today that the Javits will be doing this is great news.