This post has been read 1615 times!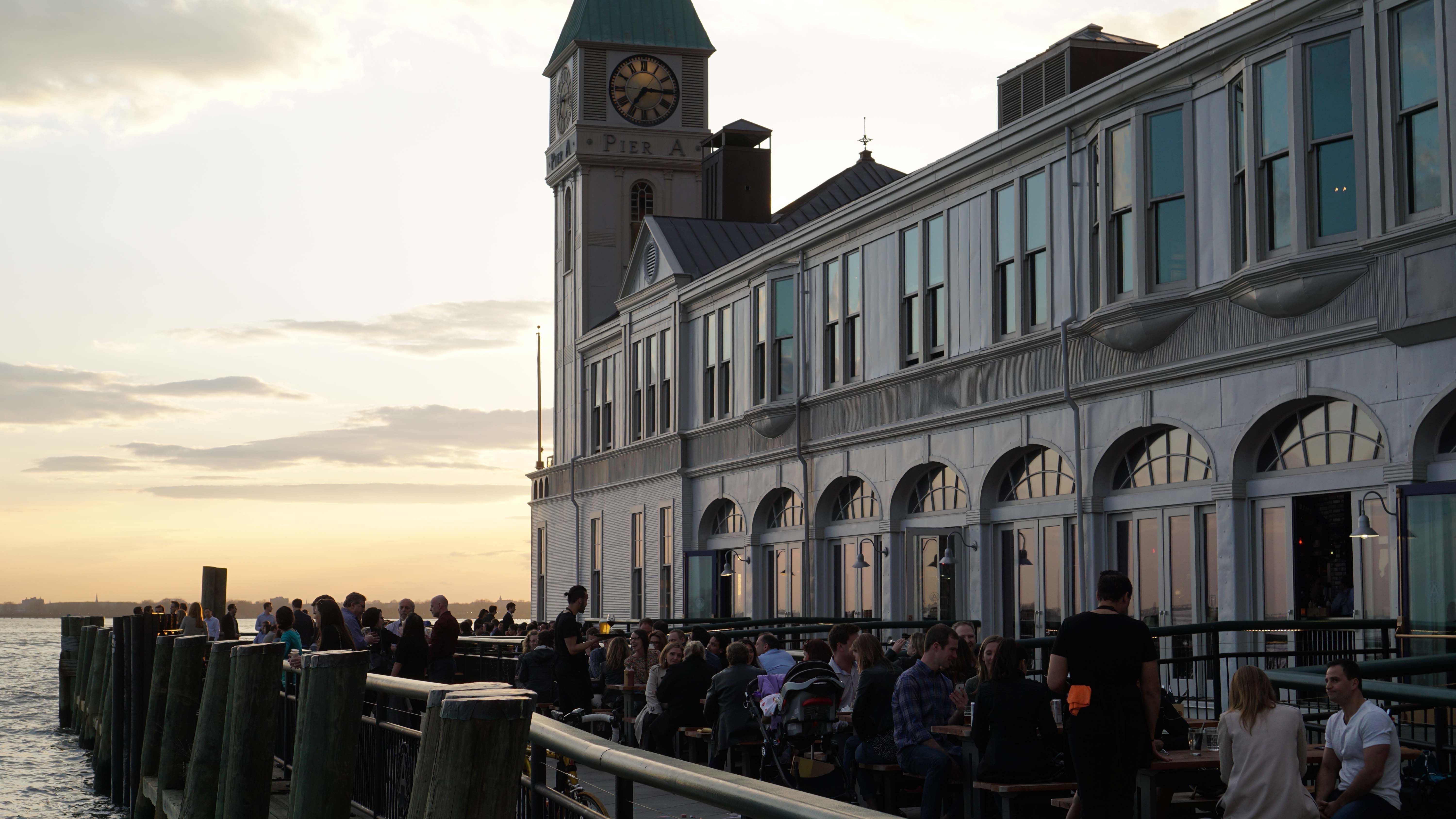 November 1, 2015- by Steven E. Greer
Last month at the BPC subcommittee of CB1, the topic of Pier-A's six-month liquor license was supposed to be discussed, but the owners had to reschedule for this month. However, on the agenda for tomorrow's meeting is nothing about Pier-A.
Also at last month's meeting, CB1 member Jeff Mihok was upset that the Pier-A outdoor dining area that was supposed to be set aside for the public was now gobbled up by Pier-A's private restaurants. This too was supposed to be on the agenda for November, but is not.
Also on the CB1 agenda is North End Grill's liquor license renewal. Every other restaurant that has a license matter sends the owner, or at least the manager, to these meetings. Danny Meyer has never attended a single meeting, or even sent GM Kevin River once.
North End Grill recently received permission for an outdoor bar. This was despite Kevin Richer not showing up to the meeting. Anthony Notaro just rubber-stamped it.
Meanwhile, Danny Meyer's Blue Smoke, around the corner, flagrantly violated their liquor license by selling beer outside to attendees of the Tunnels to Tower event. That alone is not allowed. Making it worse was that community fought to have the event be a dry one this year, and Blue Smoke worked to circumvent those efforts.
You are encourage to attend these meetings. Otherwise, you get the government you deserve.
11/2 Battery Park City Committee – 6:00 PM
Location: 1 Centre Street, 19th Floor Meeting Room – North Elevator Bank
1) Op-Ed piece about the future of the BPCA – Discussion with NY State Senator Daniel Squadron
2) Allied Barton Security Services – Presentation by John McCardle, Regional Operations Manager, AlliedBarton Security Services
3) MTA decision to not restore M22 bus stop at North End Avenue and Murray Street – Report
The following notices have been received for renewal, upgrade, or transfer of wine and beer or liquor licenses or sidewalk cafe permits:
• 102 North End Avenue, renewal application for unenclosed sidewalk café license for Signature 102 North End Avenue LLC d/b/a North End Grill