This post has been read 979 times!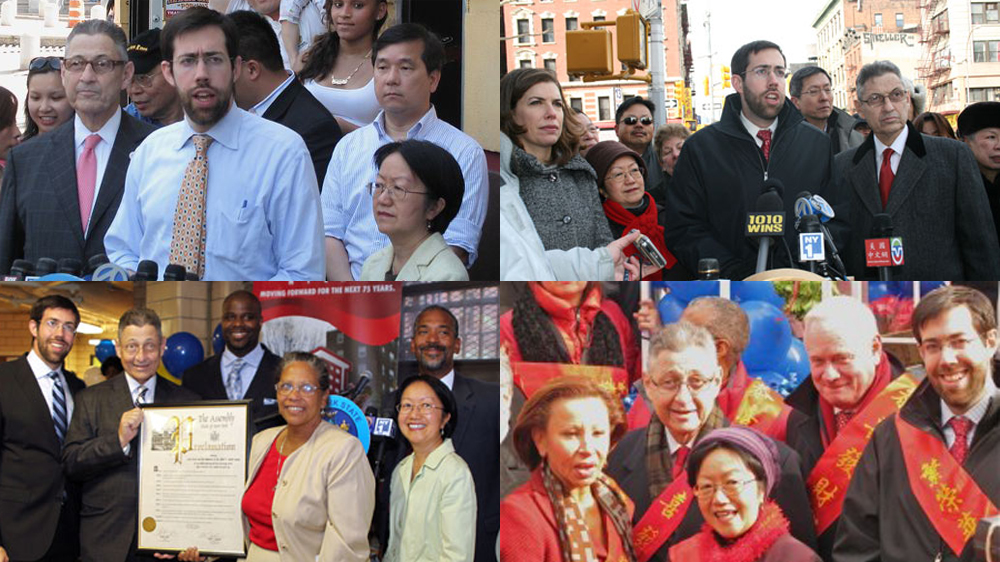 November 2, 2015- by Steven E. Greer
On Thursday, October 29th, Gateway Plaza held the annual kabuki theater put on by the Gateway Plaza Tenant's Association, led by Glenn Plaskin, to let renters vent their anger against the building owner, LeFrak. The main grievances are the woefully inadequate outdated windows that are so leaky, they let actual snow into the apartments, high electric bills caused by LeFrak doing the billing as a middle man, rather than Con-Ed, and lax security.
BP.TV was not invited to the event, but according to local reports, State Senator Dan Squadron tried to spin a non-event into good news by proclaiming that LeFrak has finally agreed to replace all of the windows. However, nothing will be done in time to stop the misery for this upcoming winter.
LeFrak has promised over the last three years to replace the windows. It never happens. For the feckless Squadron to pretend that he is fighting for Gateway residents and is not actually in the pocket of the billionaire LeFrak is absurd.
However, the most insulting move by Squadron came when he praised Sheldon Silver for being a good advocate for Gateway renters. Today starts the criminal trial of Sheldon Silver as he faces a litany of federal charges for corruption. Moreover, Silver has enabled LeFrak to get away with running Gateway as a slumlord for decades.
No one reading the Broadsheet, where the publisher enjoys a large apartment in Gateway at below-market-rates, would have known any of the above by reading their misleading article today.
BatteryPark.TV, we inform.