This post has been read 1100 times!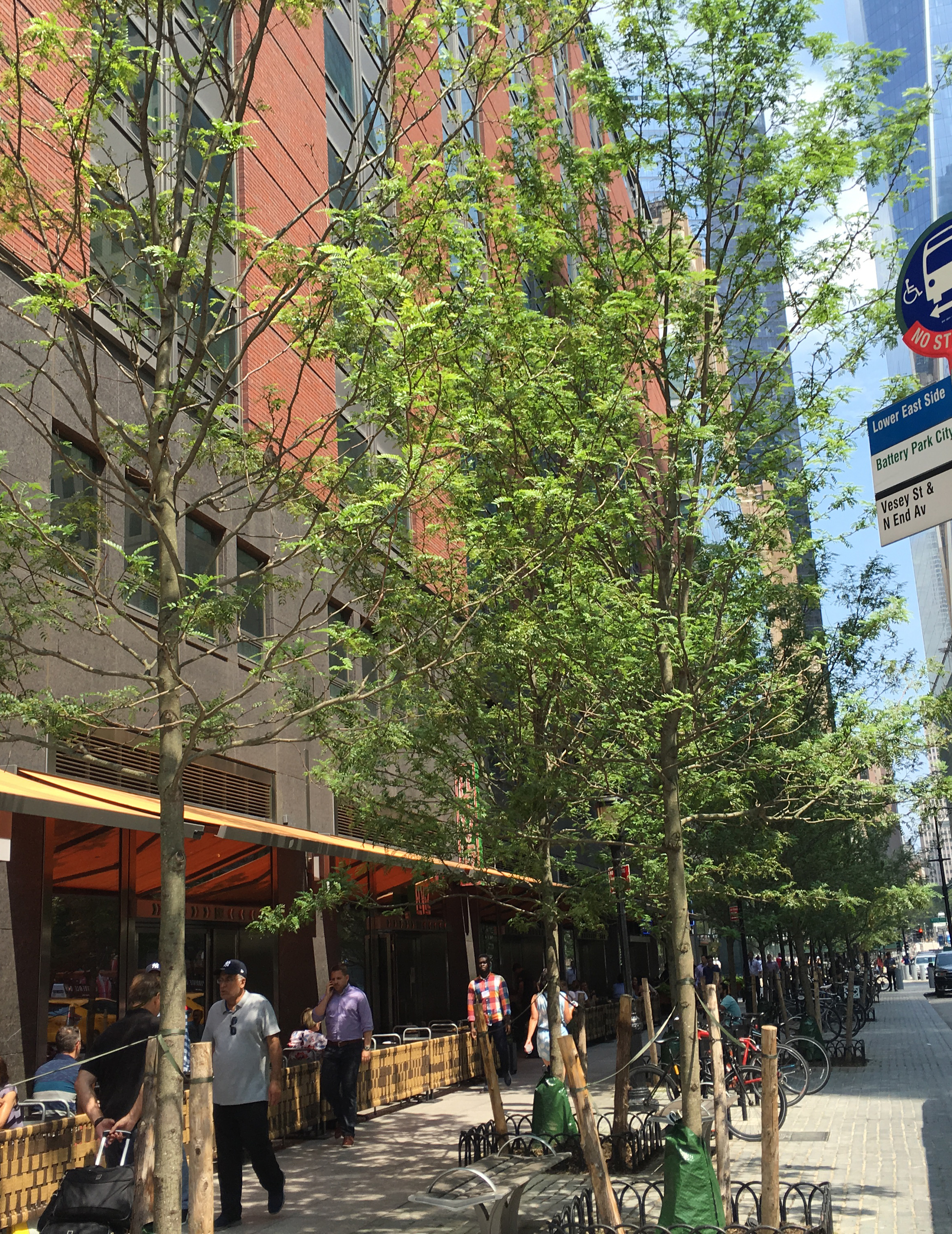 Update July 8, 2016- I am happy to be wrong here. The locust trees have lived through the tough start.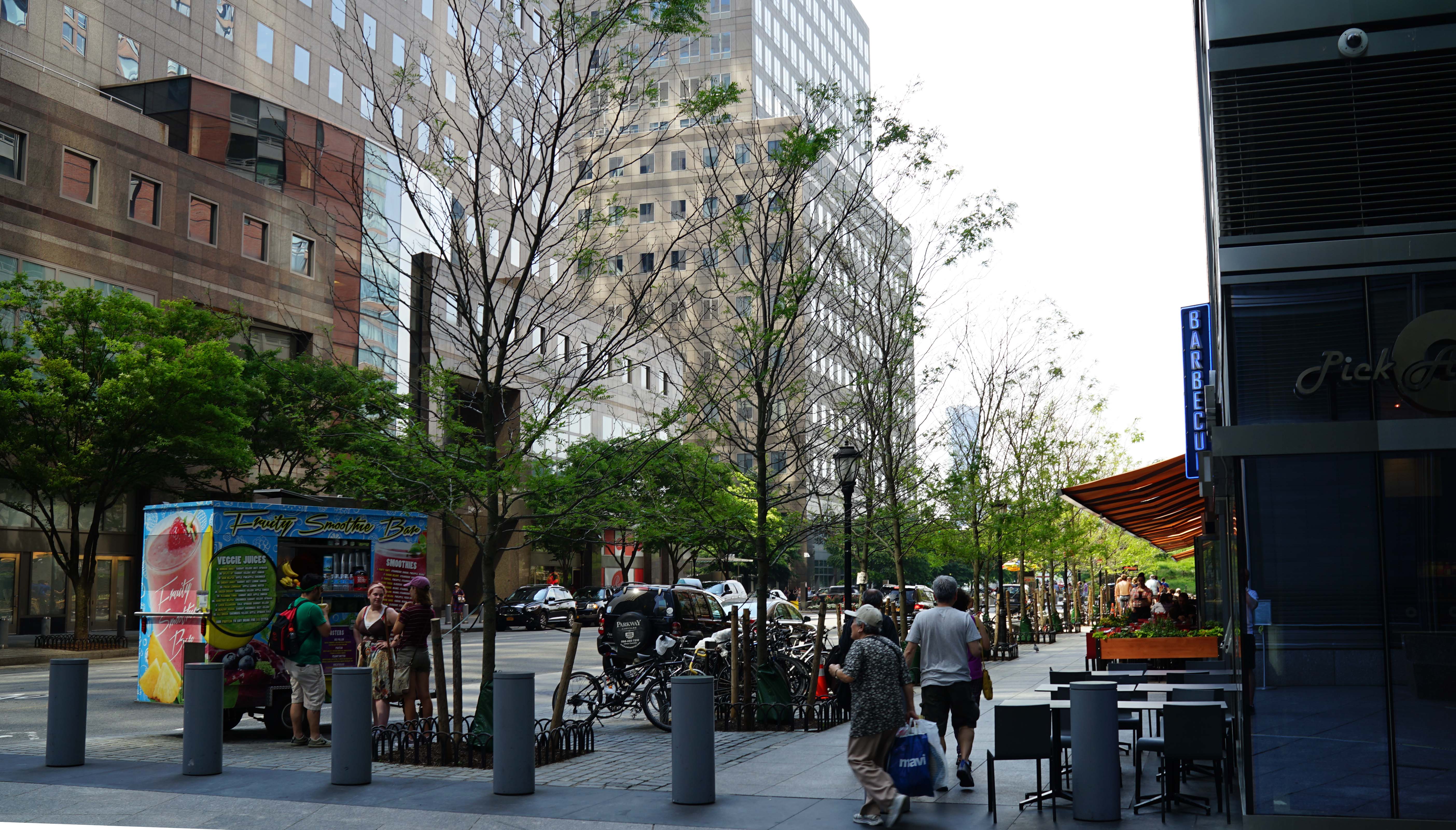 May 28, 2016- by Steven E. Greer
I noticed that all of the trees in front of El Vez, just planted last Fall to replace the ones killed, are also dying. The reason is the underground steam pipes of ConEd.
Goldman Sachs knew this was the cause and created expensive diversion channels underground for the trees by them, but around their hotel must be a lesser concern. Or, they simply were in denial.
Steam exhaust added by Goldman Sachs for their new trees
Last year, I spoke with former head horticulturist for the parks conservancy, Mr. T. Fleisher. He gave me an explanation for the tree deaths that did not add up. He claimed it was due to salt used to melt the sidewalk ice. But this made no sense, since the trees across the street did not die, and they were on salted sidewalks too.
I asked him why it was not the obvious answer, the steam pipes, which Goldman addressed the year before. He claimed the pipes stopped at Goldman Alley.
Mr. Fleisher has since been removed from his post. He was the same man who could not grow grass on the West Thames lawn.