This post has been read 2325 times!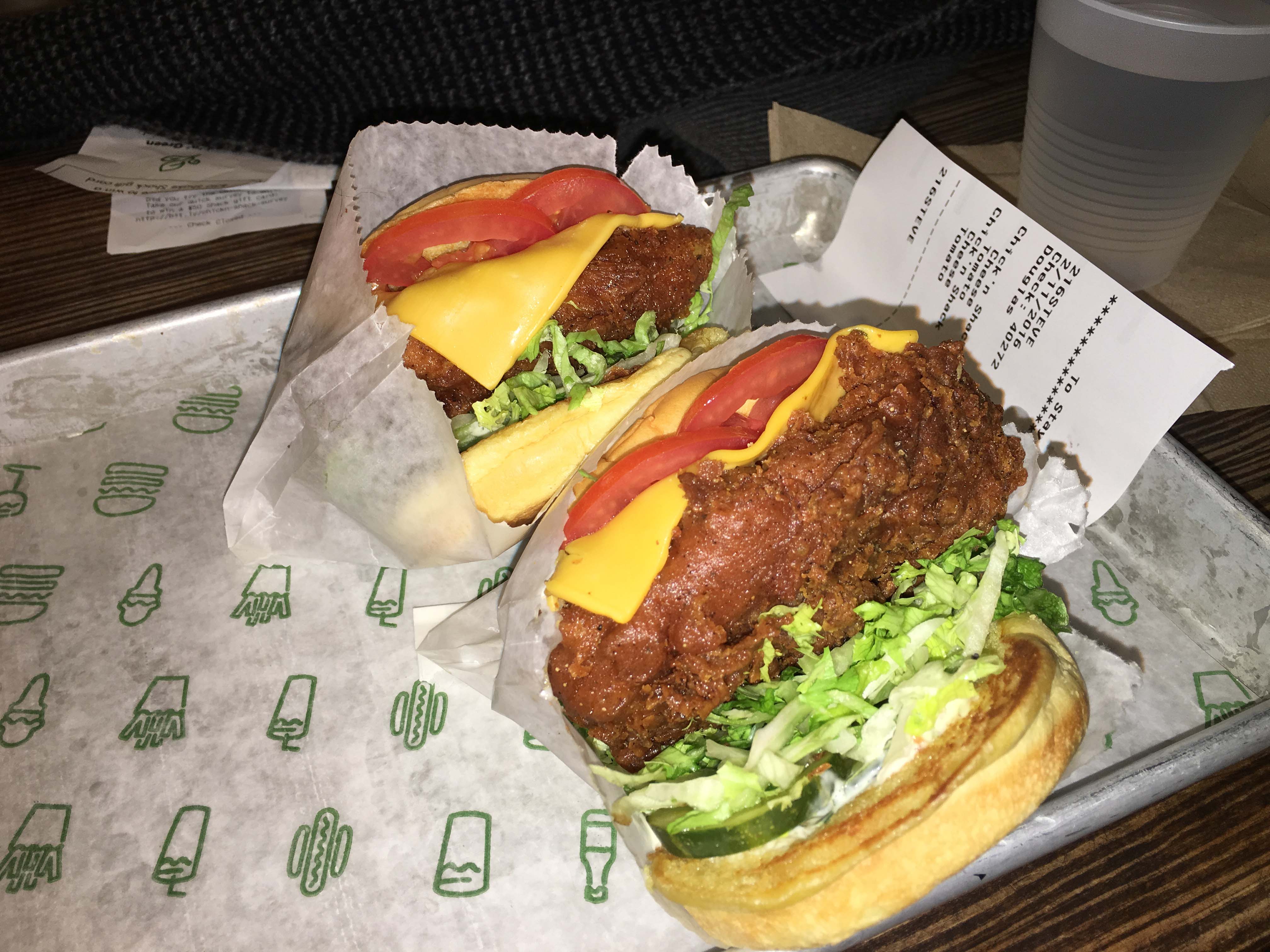 Update July 7, 2015- Shake Shack has unveiled the Chicken Shack sandwich. It will sell for $6.29 at three Brooklyn locations. Read below for details.
June 8, 2015- By Steven E. Greer
The famed restaurateur Danny Meyer and myself had established a line of communication via email, phone, and video. He read my suggestions and would reply.
Two and a half years ago, on October 8th, 2012, I emailed Danny an idea, "I think a breaded chicken sandwich on sesame bun would the idea for a whole new restaurant called chicken shack".
Today, I am reading in Crain's, " Which came first, the Chicken Shack or the Chicken Shack sandwich? That's a question the U.S. Patent and Trademark Office will figure out this summer…"
Meanwhile, a Midwestern food chain called Chicken Shack is upset, "The key differences in the trademark claims boil down to this: Chicken Shack holds a trademark on specific stylized renditions of its name, sign fonts and logo design, said Sobeck attorney Mark Cantor, president of IP law firm Brooks Kushman PC. Shake Shack, meanwhile, is seeking protection of the phrase "Chicken Shack" itself—a longshot, Mr. Cantor added, since others have failed to win that in the past.".
If Mr. Meyer goes ahead with my chicken idea, this would not be the first time that his restaurants have used my ideas. Much of the menu of Blue Smoke was, at one time, my idea. In 2013, when Blue Smoke began to stumble, they took my advice and hired new managers, eliminated the bake shop at the entrance, added a fried chicken sandwich, a barbecue chicken platter, and new side dishes.