This post has been read 4626 times!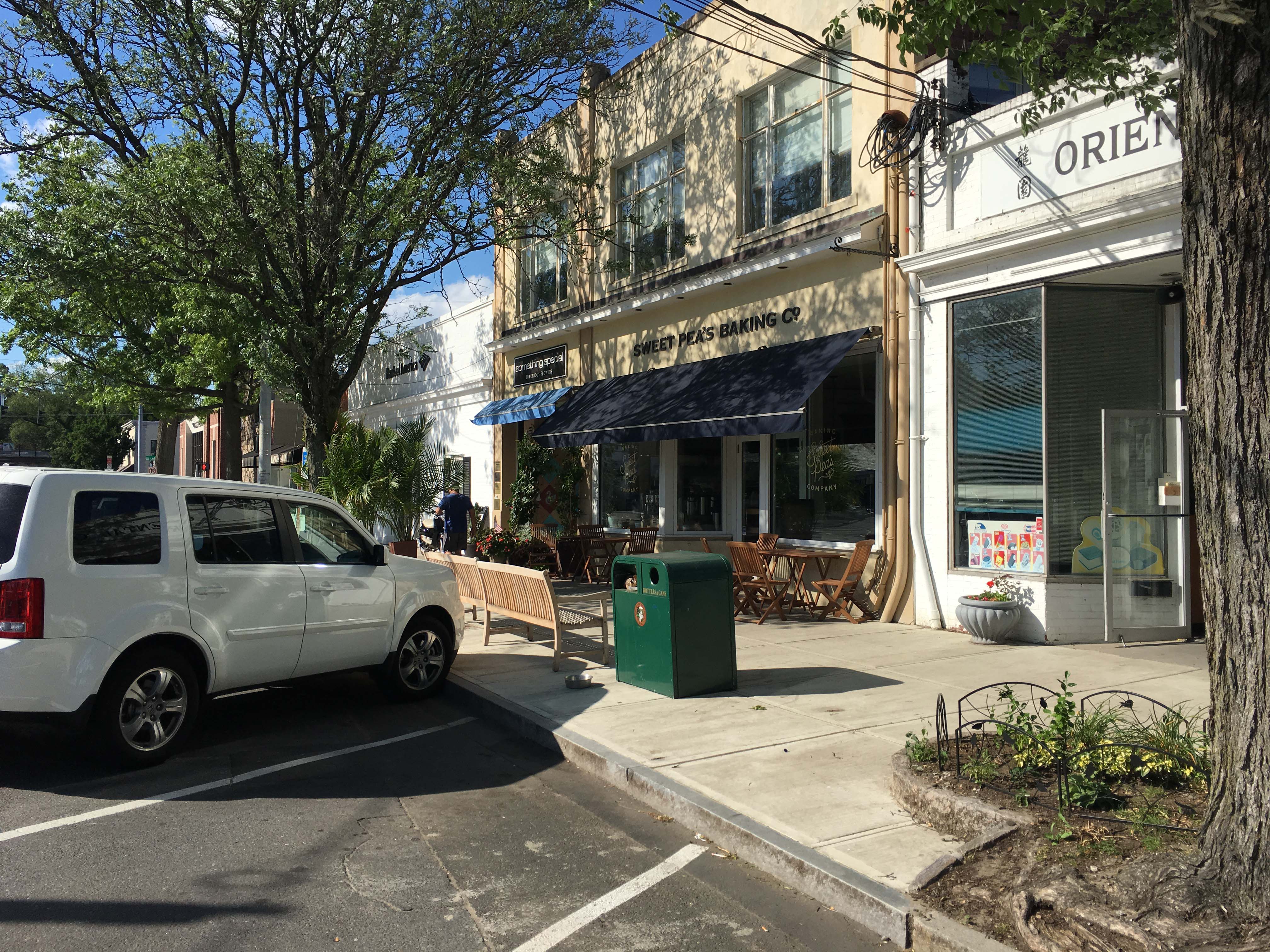 Update June 22, 2016- by Steven E. Greer, MD
Three years ago, the DOT was prepared to make much needed changes to South End Avenue, emulating what the world renown PPS designers would have done, which included, among other things, a change of parking from parallel to front-in angled parking. The four lanes were to be reduced to two.
This style of parking slows the traffic down and makes a region of commerce feel more like a community than a highway.
Also, the recessed store fronts now hidden in gloomy shadows would be moved forward to the street more.
However, uneducated, untrained, non-civil-architects on the CB1, such as Tammy Meltzer, obstructed the plans.

Well, I am visiting in Old Greenwich, Connecticut, and I like this town. One thing that I noticed was the front-in angled parking. It makes a huge difference.
October 1, 2013- The City DOT presented the final plans to improve safety on West Thames and South End Avenue. the CB1 passed a resolution supporting it, with a few possible changes, that the DOT may or may not make.