This post has been read 1608 times!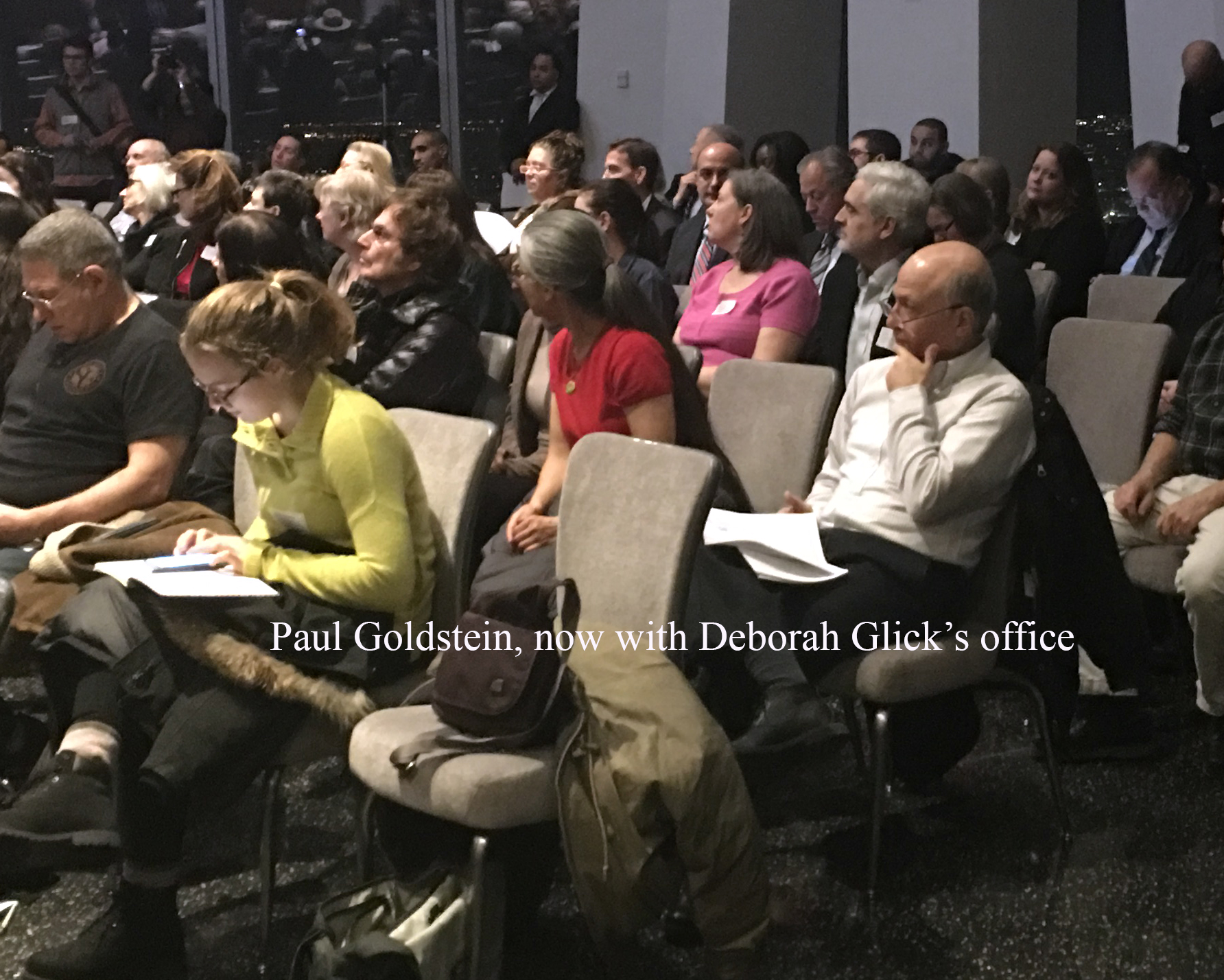 January 26, 2016- by Steven E. Greer
At the monthly CB1 meeting tonight, held at the One World Trade Center observatory, New York Assemblywoman Deborah Glick demonstrated her new interest in Lower Manhattan. Despite representing the 66th District (i.e. Tribeca, The Hudson River Park, Greenwich Village, and not Battery Park City (see map below)), she has a fascinating attraction to our community in the wake of Sheldon Silver's convictions. First, she attended the December BPCA town hall meeting. Now, she made herself a presence at the CB1 meeting this evening.
Tonight, Glick staffers announced that she had co-introduced a bill (which has no chance of passing the Republican senate) that would mandate BPCA board members be comprised of actual BPC residents. Then, it was announced that Paul Goldstein, Sheldon Silver's senior staffer for local matters, had found a new job on Glick's staff.
That's right. A man who was likely well aware of actual criminal practices for which Sheldon Silver was convicted is now entangled in local politics as if nothing ever happened. It is business as usual.
In April, the Democratic Party will secretly appoint their candidate to run in the special election to fill the vacated assembly spot left by Sheldon Silver. One can only assume that Glick is hoping to take over the 65th District. At the very least, she is using the Sheldon Silver scandal to expand her reach.
(Editor's update: the district map seems to indicate the Glick's 66th District now covers the north side of BPC. This is news to us)